My Real 'Four-Week Leaving My Terrible Job" Plan
My Real 'Four-Week Leaving My Terrible Job' Plan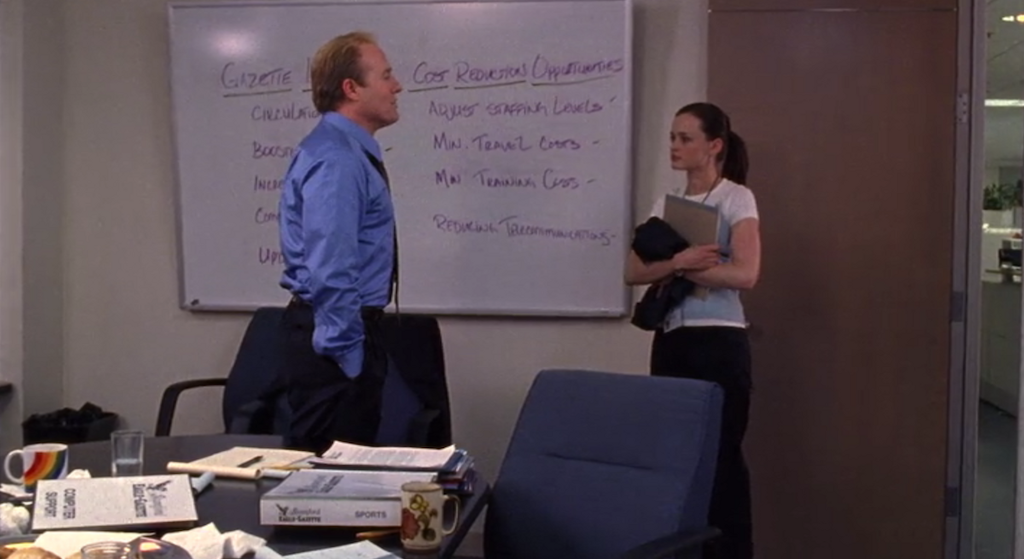 Last week, after 18 months of sustained misery, bullying, and frankly bizarre management, I quit my job. In the short meeting in which I handed in my notice, my boss was understanding, sympathetic, and kind—so professional that I left, hurried up the hill, and grabbed my girlfriend to ask whether I was making a huge mistake.
"Nooo," she drawled. "He's a sociopath. This is what he does, remember?" She gave me a short list of terrible things my terrible boss had done to me just in the last month, and I breathed out and went and got a celebratory bottle of wine.
My boss proved me right by sulking and ignoring me in our (extremely small) office for the next few days. When he did deign to talk to me, it was, in typical micro-managing style, to ask me to prepare along with the usual handover document a four-week plan illustrating exactly what I'd be up to during my last few weeks in the office.
At this point, I've given up asking about the use of treating adult employees like babies, and started treating him like a demanding toddler I'm nannying instead. I made the list. I set up lots of important categories like Audience Development and Digital Presence and said lots of sensible things in it, like: create final report updating on soc media changes & growth since January 2016, and circulate Audience Finder survey to applicable NPOs.
But here, as an exclusive just for you, is my real four-week plan before I quit this awful place once and for all:
RESEARCH AND THEORY
Finish reading Go Tell It On The Mountain on iBooks, while typing nonsense into my keyboard so it looks like I'm working
Read quite a bit of bad fanfiction
Pull together potential plans for a holiday for my girlfriend and me in June, possibly in Naples, with a seaview for her and lots of Elena Ferrante highlights for me
Eagerly anticipate and then, hopefully, read The Raven King, the thrilling conclusion to Maggie Stiefvater's acclaimed magical and gay YA series
Go through my Twitter faves and actually read all those articles I liked-to-read-later, acknowledge that this will probably be the last time I ever do so
Spend Tuesdays doggedly looking up On This Day trivia in preparation for the weekly pub quiz that night
NETWORKING AND CONTACT UPDATES
Edit my girlfriend's essays for her final semester of university; argue over adverbs
Go attend a "meeting" (actually an hour at the gym), depending upon how brave I'm feeling
Spend 30–40 hours on Facebook chat with my best friend, minutely poring over, discussing and theorizing about many interpersonal relationships, most of which we are only peripherally involved in
CONTENT WRITING
Try to write this one short story that's been stuck in my head for about six months now
Give up, write the stupid Captive Prince fanfiction my girlfriend is demanding instead
Pitch and write several essays, hoping to get paid more for writing while still on the company dime
PRODUCT DEVELOPMENT
Spend many, many hours on Into The Gloss. Build up an essential Amazon wish list of beauty products that will change my life, making me beautiful, successful, and smart—the envy and pride of all. Add them all to my cart. Look at the total, remember that I am leaving my well-paid and miserable job very shortly, add them all back to my wish list and tear up a bit
Repeat ad nauseum with Urban Outfitters, Better World Books, Etsy, etc.
DIGITAL CONTENT
Continue to develop my personal social media brand via selfies and vaguely misandrist updates
Photoshop several photos of my roommate to make it look as though her boyfriend is actually Wolfgang Bogdanow, murderous dreamboat from Sense8
DAY-TO-DAY DUTIES
Eat some crisps while staring blankly into space
Do lots of those Buzzfeed "Name as many X as you can in five minutes" quizzes and enjoy the admiration of my colleagues for my fast typing and frown of concentration
Steal a toilet roll a day to build up our home supply and continue to avoid actually having to buy toilet roll for ourselves
STRATEGIC AND LONG TERM GOALS
Apply for other jobs
Occasionally do just enough real work to ensure a good reference
Plot the best way to steal my favorite mug when I leave
Mik C is the very secret pseudonym of a writer currently in the process of being Googled by future prospective employers. She sometimes hangs about, secretly, here.
---
Support The Billfold
The Billfold continues to exist thanks to support from our readers. Help us continue to do our work by making a monthly pledge on Patreon or a one-time-only contribution through PayPal.