Oh No, GrubHub/Seamless May Be Evil
Restaurants are less than pleased by delivery services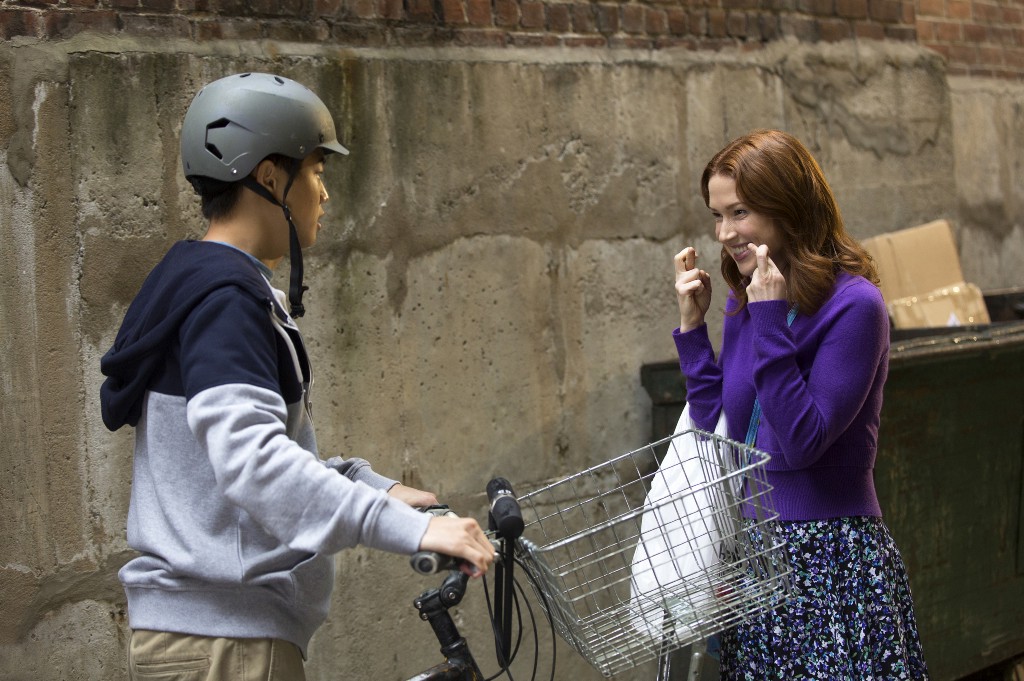 I learned so many things from this Tribeca Citizen piece about the downsides of the websites GrubHub/Seamless. For one, that Grubhub and Seamless united to form one mega-site and, like all monopolies, it now revels in its newfound powers: "With no formidable competitors, GrubHub Seamless isn't afraid to flex the extraordinary power it has over restaurants that offer delivery."
The article adds, "GrubHub Seamless also owns MenuPages, Allmenus, Restaurants on the Run, DiningIn, and Delivered Dish."
As Pooh would say, "Oh dear."
Another thing I hadn't known: that the results that appear when you search for nearby restaurants are far from random.
Seamless takes a percentage, not a flat fee, of the total food and beverage amount, even though its involvement is the same whether an order is for $10 or $250. (In April of 2014, under pressure from the New York Attorney General, Seamless agreed to stop including gratuity and tax.) Restaurants can choose from four commission levels (12.5%, 15%, 17.5%, and 20%); the more a restaurant pays, the higher up it will appear in the search results.
When you search for restaurants on Seamless, you may have noticed that, in the default view, the results appear to be random, but they're actually arranged by who paid what. (And unlike with, say, Google search results, there's no disclaimer.)
My initial naive reaction to this reminds me of my equally innocent surprise when I found out that publishers pay to get their books arranged on the front tables in bookstores rather than simply on the shelves. I had assumed employees featured certain titles on tables because they liked them— or, you know, because they thought those titles could sell; I had no idea that prime table placement was not merely coveted but bought.
The article quotes plenty of dispirited restauranteurs, some of whom have to pay six figures a year to a middleman they would just as easily do without. One example: "It is painful to have to share 17.5% of your already nonexistent profit just to process your payment. For small businesses, this is a big deal." They plead with customers to call them directly instead if at all possible.
I have no problem calling up a restaurant to place a delivery or pick-up order. I find that to be as easy as going online and using Seamless. The value added, really, is being able to look at a detailed menu. Though Yelp or similar search sites provide menus, I am frustrated to discover that they are often partial or out-of-date. Many restaurants don't have menus up on their website, or else they don't have websites at all. It makes sense that maintaining those websites is yet another cost they are reluctant to incur, but how can I order if I don't know what's available?
The article adds that "Restaurants, for their part, might also want to consider incentivizing customers to call in orders by offering a discount and streamlining the process as much as possible." Which is true, I guess, but not crucial. Some of my favorites do streamline the process: they keep my address on file with my phone number, so as soon as I call, they know where I am. That's kind of fun. Being able to text an order and get a thumbs up confirmation in reply would be even better.
But maybe all they really need to do is get the word out that Seamless is leaning on them like a mobster in a Family-run town, and that if we their customers want them to stay in business we'll support them by calling them directly. That would make this article a pretty helpful piece of service journalism.
---
Support The Billfold
The Billfold continues to exist thanks to support from our readers. Help us continue to do our work by making a monthly pledge on Patreon or a one-time-only contribution through PayPal.