A Holiday Treat Question of the Day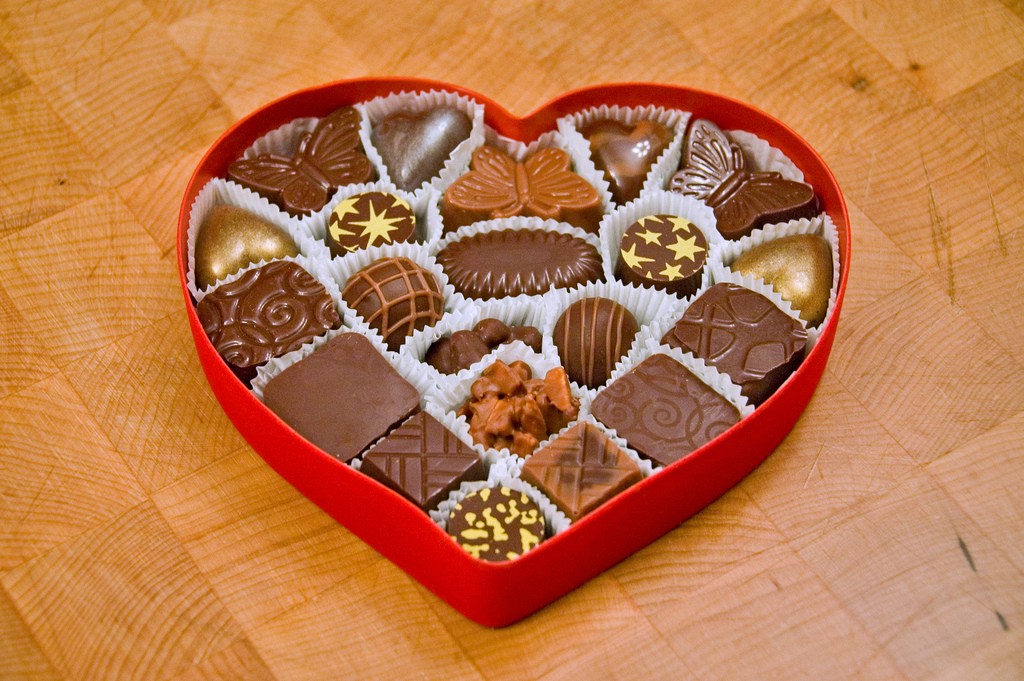 I had no trick-or-treaters this past Halloween. (Apartments rarely do.) I didn't make a costume. But I did buy two enormous bags of Fun Size candy and invited friends to come over, watch movies, and help me eat them. I also bought a bag of candy corn just for myself, because candy corn only comes once a year.
On Christmas Eve, even though I was going to leave on a plane the next morning to go visit my family and do presents and Christmas dinner and everything, I still decided to treat myself to the standard Christmas Eve activities of "going to see a blockbuster film" and "going to church," with "going out to dinner, by myself" in between.
This upcoming Sunday will be Valentine's Day. I am not romantically involved with anyone right now, but I could definitely see myself stopping by the grocery store and buying a bottle of sweet red wine and a heart-shaped box of chocolates. (I put that extra $30 into my Friday Estimate for a reason.)
And if there were a Dairy Queen anywhere near me, I would absolutely be walking down to buy the new Singles Blizzard, because my favorite way to celebrate a holiday is by eating the most ridiculous novelty consumer food product I can find. (I am 100 percent serious about this, by the way. I'm the one who purchased—and loved—Hershey's candy corn creme bars.)
Be single and proud this VDAY. Celebrate your status with the new Singles BLIZZARD treat. #BreaktheCliche pic.twitter.com/XOwM3VXpet
So that's my question of the day, Billfolders: novelty consumer food products aside, when holidays come around, do you automatically think "okay, I want to treat myself to something?" This question could apply specifically to single people on Valentine's Day, but I find that it applies to me pretty much year-round, whether or not I'm single or partnered: I hate "missing holidays," so I make a point of finding small ways to celebrate everything I can, whether I'm by myself or with the people I love.
What about you?
---
Support The Billfold
The Billfold continues to exist thanks to support from our readers. Help us continue to do our work by making a monthly pledge on Patreon or a one-time-only contribution through PayPal.