My Most Adult Purchase Made Me Feel Like A Kid
How My Most Adult Purchase Made Me Feel Like a Kid
I'd hoped my new apartment would finally tip me over into adulthood, but that's not how my new neighbors treated me.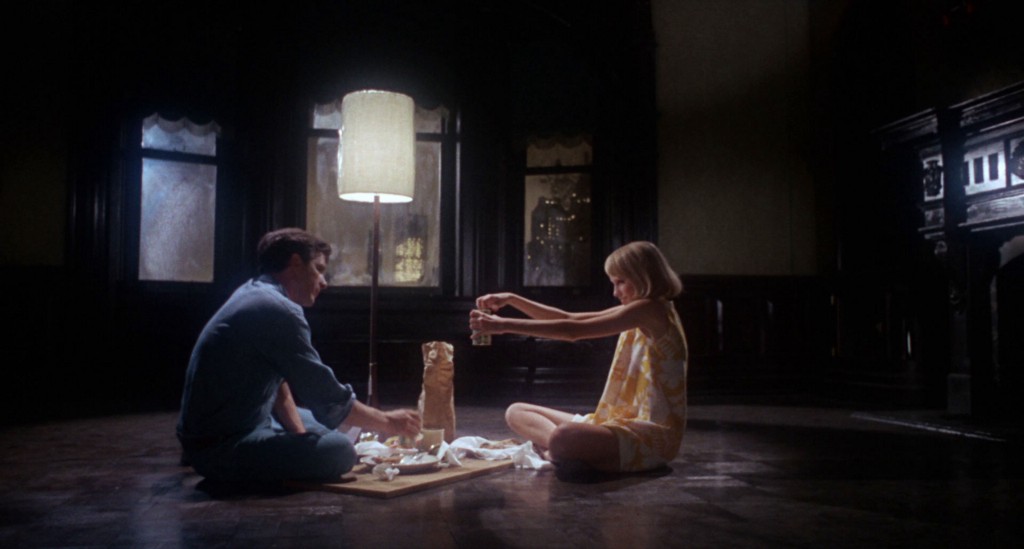 A squat brown building in Cobble Hill, Brooklyn, with the kind of small windows that made it look like everyone inside might not be there by choice, was where I bought my first apartment. The place was made cheerier by a wrought iron fence in front of a patch of grass and a bright red door that I loved opening on my way upstairs.
It was the first time I'd lived on my own, and I imagined there would be lots of people in the building just like me: single, in their mid-30s, and trying on their first homes too. Then I met my next-door neighbor, a 93-year-old nun who introduced herself simply as "Sister." She explained her schedule, going to church at 6:00 a.m., returning home and retiring for the evening around 4:00 p.m. We would not be hanging out much.
The rest of my neighbors were also multiple decades older than me, and I was startled to find out that many of them had been living there since the 1980s. I joked with friends that I had "a really nice apartment in a retirement home."
In a city that can make you feel old after your 25th birthday, I felt really young again. This was strange, and not what I wanted. I'd hoped my new apartment would finally tip me over into adulthood, but my new neighbors treated me like a kid. They didn't say hi to me in the halls; then, when my parents, who are in their early-70s, came to visit, they said hello to them while I was standing right there. When Sister saw me in the hall once in the middle of the day, she said, "Are you not working today?" I told her I was on my way to the office. "Good," she said. "You've got to work so you can pay your mortgage."
I wasn't one of them and I knew it. They arrived in the neighborhood when it was still filled with the kinds of places that you might need to go to everyday: butcher shops, bars, and bodegas. Now, there are clothing boutiques that sell $200 T-shirts, a lingerie store for pregnant women, and a creperie. (In a delightful collision of the old and the new, Sister now sits for a spell in the turquoise Adirondacks chairs in front of a trendy T-shirt shop, like neighborhood royalty.)
My neighbors bought their apartments when you could do that kind of thing in South Brooklyn just by working hard. I worked hard too, as a journalist, but I couldn't buy my apartment by myself; my parents gave me the money for most of my down payment.
I get that when my upstairs neighbors, who are part of the crew that's been there since the 1980s, complain about the noise from my ceiling fan they're irritated by more than the slight vibration from the whirring blades. I'm more than an irritant; I'm an interloper.
I figured that we'd all just co-exist in the building. No one was going anywhere anytime soon, so we'd all have to work around each other, even if we were never going to hang out (or say hello in the hall).
And I did enjoy a lot of moments that came from being surrounded by so many people who weren't in my generation. Once, a neighbor emailed the building listserv to ask if anyone was having problems with their cable. A few hours later she wrote back: "Nevermind. The cable guy is here. I need a new TV." There was also the time early one morning, as I was rushing to get to work, when Sister's friend knocked on my door panicked that Sister hadn't shown up to meet her at the church like she said she would. We banged on her door. When she didn't answer, we feared the worst.
While trying to get the super to break down her door, we also began a Sister Hunt and found her calmly having a bagel at the shop across the street — she thought they were meeting there instead. "Sister, are you OK?" I said. "Yes, dearie," she said. "Are you OK?"
So I was surprised earlier this year when many of my neighbors started to put their apartments up for sale, lured by how much their places have gone up in value or dismayed by the increasing property taxes. Our big building is a rarity in an area with mostly single-family brownstones; it's one of the few places to find a one-bedroom. My upstairs neighbors' apartment is in contract. Sister's is on the market. It's strange to realize that my neighbors who were there first will soon leave me behind.
What's happening in my building is a quieter shift than what's going on in other parts of Brooklyn, where oddly similar glass towers are popping up like ads for Seamless. It's not an abrupt shift, but a slow bloodletting. I'm not a hand-wringer who hates change, but I am realizing I will miss my neighbors who were there first — and I am apprehensive about the younger people who will come next. After all, my older neighbors are the ones who are willing to spend a Sunday planting daffodils to brighten our building, while I skip out. They're the stalwarts who have, in some cases, spent more years than I've been alive caring for the place I'm now lucky to live in.
Whenever I see Sister in the hallway, usually hauling a few packages upstairs for folks on our floor even though it's tough for her simply to get herself up there, I smile. Recently, I opened my door to see her there with a transistor radio. She'd lost the channel she usually listened to and asked me if I could re-find it. I did and then, despite the fact that I'd probably hear it through our adjoining wall, turned the volume up high.
Kayleen Schaefer is a freelance writer whose work is often in Vogue, New York, and The New York Times Styles section.
---
Support The Billfold
The Billfold continues to exist thanks to support from our readers. Help us continue to do our work by making a monthly pledge on Patreon or a one-time-only contribution through PayPal.