Making My 2016 Book Budget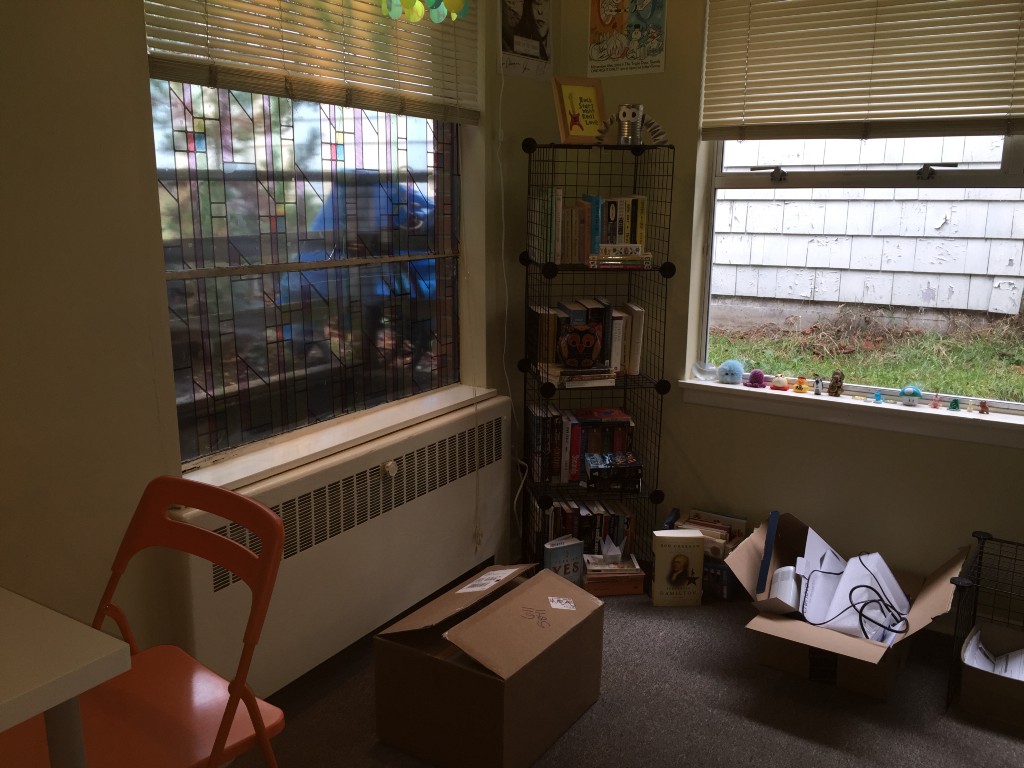 Last week we had a request from Billfolder Erica:
Can I request a follow-up post about budgeting to buy books, and also what your book display/storage plan is? I'm starting to run out of space for books and I don't even have that many.
This month, I spent $81.57 on five books: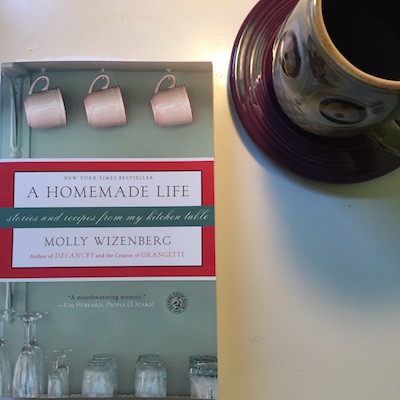 I picked the Wizenberg partly because I love cookbooks—to answer Billfolder Andnowlights' question, I don't own Jenni Ferrari-Adler's Alone in the Kitchen with an Eggplant: Confessions of Cooking for One and Dining Alone, but I do own Judith Jones' The Pleasures of Cooking for One—and partly because I had been inspired by my previous week of cooking experiments.
I also picked it because there was still room on my cookbook shelf. My other bookshelves are full.
There's a line in Rona Jaffe's The Best of Everything—a book that is currently on my bookshelf, purchased during my Mad Men phase—that explains the problem of clutter in a small apartment:
It was funny how a one-room apartment looked so dirty if you displaced one or two little things in it.
That's how I feel. In a place this small, something as simple as an Amazon box makes the whole place look cramped; the only reason my one-bedroom apartment feels spacious is because I have structured it to include a lot of empty space.
If I continue buying books at this rate, I'm going to run out of empty space fast. I could end the year with 60 new books, which would increase my personal library by 75 percent. (In December we all counted our physical books; I counted 80.)
I could also to spend nearly $1,000 on books in a year, which in itself might not be that bad, but it's worth thinking about in the context of "I'm only going to have $700-$1,000 of discretionary income per month, and that has to cover all non-essential purchases including both personal and business travel."
Do I want to spend a full month's discretionary income on books? Do I want to end the year with 60 new books in my apartment?
My gut reaction to both of those questions is no, even though I've already written that buying more books makes me feel more like my Best Self. I can read a new title right away instead of waiting for it at the library, I can spend more time with physical books (which I find much more relaxing than screen-based ones), and I can support one of my favorite local bookstores.
Last week I went to an event at that local bookstore, and the person hosting the event (not the bookstore owner) urged all of the attendees to buy a book. Don't be the person who shows up and doesn't buy anything, he said, and I get his point. If this event had been in a bar, I would have bought a drink; so why not buy a book? A paperback costs roughly the same as a cocktail, after all.
And I don't think about bar and restaurant expenses in the same way, trying to figure out whether I should spend less money sharing a drink or a meal with friends. The experience, the act of sharing, makes it worth it.
Books are much more self-indulgent. You can loan them and you can discuss them, but unless you're reading a book aloud or sharing an audiobook, reading is something you do alone.
Is that why we'd rather spend money on restaurants or travel or expenses that include friends and family? Why I don't even need to ask what I'm going to budget for haircuts or clothing, because those items help me present myself when I'm out in the world?
Ester Bloom wrote last week about library guilt, aka "the guilt we feel when we visit the library instead of the bookstore." I bet a lot of us have bookstore guilt too. We'll spend money on a book written by a friend, and we'll spend money on a book if we go to an author reading. Beyond that we have to wait our turn at the library, because the only thing worse than self-indulgence is spending money on self-indulgence when you could get the exact same indulgence for free.
But I'm going to keep buying books. This month, I felt like I bought too many. (I mean, I haven't even read all of them yet.) So, to answer Erica's question: If I buy two books per month instead of five, I'll be able to time my book shopping to bookstore events and I'll only spend $30 per month instead of $80. That's enough self-indulgence to make my life feel luxurious and exciting—I get to choose two new books a month!—and it's also financially manageable.
I'll still end the year with 27 new books, give or take any books I end up receiving as gifts or re-gifting, but I need a new bookshelf anyway.
What about you? Do you budget for books? Do you feel library guilt or bookstore guilt or "I'm spending money on a self-indulgence" guilt?
And where do you put your books, when you run out of space on your bookshelves?
---
Support The Billfold
The Billfold continues to exist thanks to support from our readers. Help us continue to do our work by making a monthly pledge on Patreon or a one-time-only contribution through PayPal.