It's Tax Season, Which Means It's Time To Find A Good Financial Advisor!
So, uh, how does one go about doing that?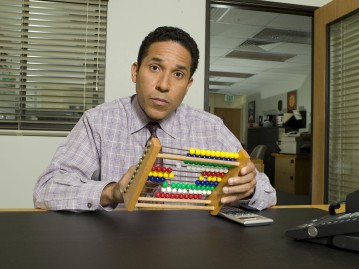 Last year reader Ashley wrote in to ask about how one secures a good financial advisor, and I always meant to write a post about it. Now that it's tax season again, what better time?
I have a knowledgable tax preparer / financial advisor-type person I like a lot, and I found her the old fashioned way: a recommendation. A good friend of mine, who has an MBA and works at a Fortune 100 company, mentioned one day that she really appreciated working with C., who runs the New York branch of her Midwestern family's Financial Services business. I did some research and liked what I read on C's website:
educating and assisting small businesses and individuals in pursuing their financial goals with personalized accounting, tax, financial services and banking products. … all in one place, you can receive traditional tax and accounting services; as well as, financial services.
Best of all, although C's proven competent, trustworthy, and helpful now over a couple of years as she's done our taxes for us and given us tailored advice as to how to do money, her rates remain reasonable.
How else do you find someone you can rely on, who will respect your time as well as your values, besides via a friend? The knowledgable Laura Shin at Forbes suggests starting with LinkedIn and making a note of potentials who seem like they represent people like you. Then expand your list further:
search for a planner directly on the sites of the Financial Planning Association and the National Association of Personal Financial Advisors. The advisors on the latter organization's site are fee-only, meaning they will not earn commissions for selling you specific investments but simply charge you a rate, usually based on the assets you put under management. Many experts say that a fee-only advisor is preferable, to eliminate conflicts of interest and ensure he or she always acts with your best interest at heart.
Before you contact those potentials to find one who's a good personality match, run their names through FINRA's Broker Check and then make sure they're certified.
Anyone can hang out a shingle as a financial planner, but that doesn't make that person an expert. They may tack on an alphabet soup of letters after their names, but CFP (short for certified financial planner) is the most significant credential.
Why does the title matter so much? Lifehacker has a useful explainer:
a Certified Financial Planner® is a little more specific: it's a professional who's certified by the Certified Financial Planner Board of Standards, Inc, so not just anyone can call themselves a CFP. And you probably want a qualified CFP dealing with your finances, because they have a fiduciary duty, meaning they're legally required to act in your best interest. That's huge. A stock broker, wealth manager, or any other non-certified advisor or planner isn't required to meet this standard. That doesn't necessarily mean all of those professionals aren't worth their salt, but CFPs are usually very particular about their titles, and understandably so: their certification shows they're reliable. If they mess up, they lose that certification.
OK, say you're sold on getting a CFP. How do you do it? US News has a very useful article about how to find a financial advisor if you're not rich. It points out, astutely if depressingly, that "the people who really need financial advisors are the ones who can't afford them. … many financial advisors simply aren't interested in working with the middle class."
Once you identify some candidates via recommendations, LinkedIn, and other online databases, it suggests some questions to ask of those individuals:
What standard do you adhere to, fiduciary or suitability? And what licenses do you hold?
"There are two standards of compliance in the financial industry, fiduciary and suitability," Lewit says. "Advisors who carry a fiduciary responsibility are legally bound to do the very best for you, to put you first in all their planning and product selection. A financial professional who has a suitability requirement is legally bound to provide products that are suitable, but which may not be the very best for you."
Lewit also recommends finding a financial professional who has a Series 65 license. "Any other licensing — for instance, a Series 7 or Registered Representative, carry suitability requirements. These folks are not called advisors and cannot do financial planning," Lewit says.
Too jargon-y? That's okay. This process doesn't have to be intimidating. You may not want someone to actively manage your investments; maybe all you need is someone to do your taxes, answer your questions about how having children or changing careers affects your overall picture, and provide perspective and advice when needed. You can find a person who's content doing that, too.
What has worked, or not worked, for you? Have you found someone you like?
---
Support The Billfold
The Billfold continues to exist thanks to support from our readers. Help us continue to do our work by making a monthly pledge on Patreon or a one-time-only contribution through PayPal.