A History of My Side Hustles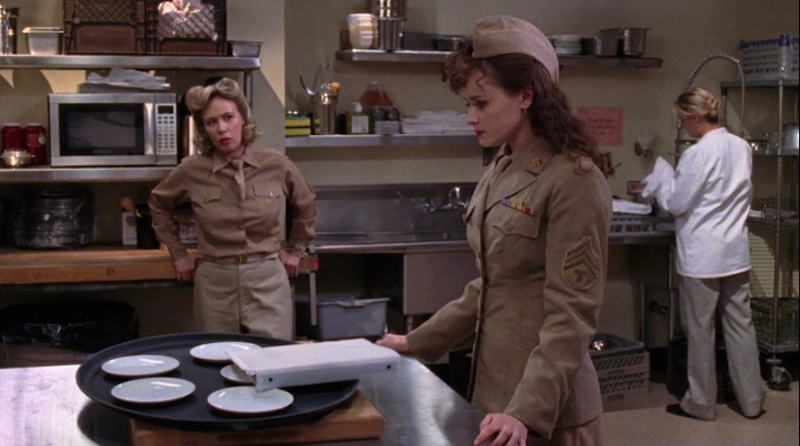 I started side hustling in 2011 because I'm terrible at doing nothing. At the time, I worked 7 a.m. to 4 p.m. on weekdays. That left me with two whole days of doing nothing, so I looked at crew/events/gigs on Craigslist until I found something that looked like a good side hustle.
I got a job for an off-site catering company, which means all the cater-waiters and the food travels to your wedding/event site of your choice. We get there well before the wedding party does, but not before the wedding planner.
I cater-waitered during peak wedding season. I drove throughout various venues in King, Snohomish, and Pierce county. I lifted trays full of plates, wine glasses and cutlery, and after all that, I lifted hundreds of crates, tables and chairs. If I had my LG Health at that time, I might have registered over 11, 000 steps a day.
I made $12 an hour, which I thought was okay until I found out on-site cater-waiters made $16 or more and they don't have to travel everywhere to work. So I found another restaurant/catering company in Seattle and started picking up more shifts from them. I made $19 an hour, the work was easier, and I bonded with the staff immediately.
Between my side hustles and my full-time job, I tripled my income. It came in handy when I had four wisdom teeth removed and received a $3,000 bill, and when I needed cash to help pay $20,000 for my last four quarters of college.
The off-site company went under shortly after, so I looked for another one like it to supplement the missing income. I signed up for a staffing company that sends out cater-waiters, baristas, bartenders, and cooks to the EMP, The Westin, and other Seattle landmarks. At $12/hour I wasn't too happy with the company, but they're a reliable source for side hustling. They're great at contacting people for available gigs, and for over a year I worked any available event. Sometimes, I side hustled with them after a full day at my regular job.
The last time I side hustled with them was December 2014. I worked eight hours at my current company, napped, and then drove to a private club not too far from my house. I ended up working from 6 p.m. to 3 a.m. for a company party. I was so tired I couldn't eat or sleep when I got home despite working for 17 hours.
Catering is hard physical work, and sometimes you have to deal with disagreeable people. So I decided to find a new side hustle. I read on a personal finance blog that people could make money working for focus groups, so I quit catering and started looking for focus group work.
Focus groups are fun and fairly easy money, but with this hustle you have to interview to see if you qualify. Luckily, the 18-35 female demographic is largely popular with marketers, so I've steadily made money and kept busy since 2012. The minimum I've made is $60, the maximum is about $200.
I've also done music focus groups, but they're not as fun. 2.5 hours of listening to hundreds of songs can get old quick. They pay in cash, and are not as picky with their participants which is a plus. I'm in the database of marketing research companies so I regularly get calls and emails asking me to participate.
Mock juries are the hardest to get into, and also pay the least. I think I made $40 for most of them, and the most I made was $160 but that gig required over eight hours of hard thinking. I like mock juries because of my fascination with the law. I also have pretty strong ideas of right and wrong, and being part of these things always make me go "well, I'll be damned!" I haven't been picked in a while, but I just read a Craigslist post that past participation immediately disqualifies someone, so maybe that's why I can't make it past the mock voir dire.
Sometime in 2012, I was also a background actor (formerly known as an "extra") for yet another drunken college movie. I signed loads of NDA forms, so all I can tell you is that I made minimum wage and made most of my money on overtime pay. We spent most of our time drinking coffee and Red Bull, and trying to keep ourselves warm. I think I made over $500, and I could have made more but I had work in the mornings. I later heard from the owner of the background actors staffing company that regulations in Olympia made it harder for Hollywood to film in Seattle, so this kind of side hustle is uncommon.
In mid-2015, I started winding down on the side hustle. Now that my full-time job covers everything including retirement savings, the drive just isn't there anymore. (Besides, co-habiting halved my living expenses.) Even though I'm not actively side hustling anymore, I still keep abreast of gigs on Craigslist and Facebook just in case I need the funds. It's so hard to turn down extra cash, and as I've come to know, the side hustle is a hard habit to break.
Ruzielle Ganuelas is a writer, baker and PF nerd in Washington State.
---
Support The Billfold
The Billfold continues to exist thanks to support from our readers. Help us continue to do our work by making a monthly pledge on Patreon or a one-time-only contribution through PayPal.