Here's One Way to Pay Off Your Student Loans in a Year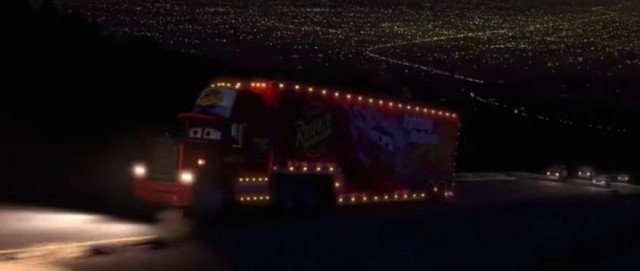 If you haven't yet read Robert Langellier's The Long Haul: One Year of Solitude on America's Highways, it is well worth your time. His essay, published in Esquire, describes the life of a long-haul trucker:
There's something metaphysical about driving alone through the night. As the world slips into darkness, you enter a free-form self that is post-sleep and incoherent. After a few hours, the parameters that separate you from the prism of night dissolve, and only an elongated tube of light sucks you along.
Why did Langellier take the job? "A spiritually paralyzing tower of student debt​ from four years of college." He doesn't say exactly how much debt he has, but he does say that it is in the "tens of thousands." He begins working as a trucker in October 2014; by April 2015, the debt is paid off.
It's worth noting that one of the big reasons Langellier was able to pay his debt off in one year was because — wait for it — he wasn't paying rent. I'll let you do your own math on how much debt you'd be able to pay off if you weren't putting 20 to 50 percent of your income towards housing.
His story makes me wonder why more people aren't signing up for jobs like these. Spend one year out of college getting your debt paid off, and then start a different career. Would employers look down on that kind of gap year, or would they see it as a smart move?
Of course, if you don't want to be a long-haul trucker but still want to pay down your student loans as fast as possible, there are other options. Bloomberg Business reports that student debt repayment is "the hot, new company benefit" for businesses that hire a lot of recent graduates and want to incentivize young people to join their team:
So far, companies that hire swaths of college grads — a group that tends to have a lot of debt — are at the forefront of the trend. PwC, for example, plans to hire more than 11,000 through campus recruiting this year. Most employers tend to put from $100 to $250 a month toward an employees's debts while capping the amount they'll contribute, said Tim DeMello, founder and chief executive of Gradifi, a platform that helps employers such as PwC contribute to employee student loan payments.
(Hat tip to ThinkProgress for that story, btw.)
Have you ever thought about signing up for a job like long-haul trucking, just to get a debt paid down? Are there any Billfolders who have actually done it? For the rest of us: do you consider an employer's student loan benefits, whether it's $250 a month towards debt repayment or the Public Service Loan Forgiveness Program, when you plan your ideal career?
---
Support The Billfold
The Billfold continues to exist thanks to support from our readers. Help us continue to do our work by making a monthly pledge on Patreon or a one-time-only contribution through PayPal.