Financial Responsibility Vs. Christmas
by Beatrice Hogg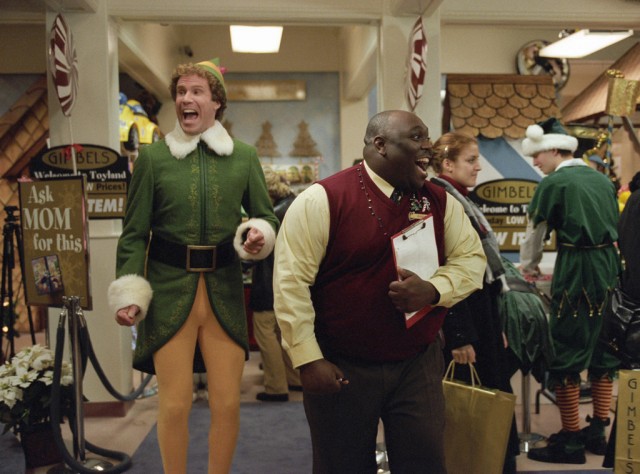 I started out on Thanksgiving morning with good intentions. As I boarded the Amtrak train headed for Los Angeles, I had high hopes for a weekend of frugality. I vowed not to be swayed by holiday sales. I have an apartment now, with rent and utilities to pay each month.
After watching the sun set over the ocean and eating Thanksgiving dinner at the Britannia Pub in Santa Monica, there was nothing else to do except window shop at the Third Street Promenade. Most of the stores that were open were having 50% off sales. I went into Old Navy and picked up a black knit scarf. I ended up putting it back. I couldn't bring myself to make a purchase on Thanksgiving.
Even though I didn't buy anything, I had to reluctantly admit that by stepping into the store, I became part of the problem. Stores are open on Thanksgiving evening because people are willing to go into them.
The next morning, I got up early to take another walk along the beach. Like a moth to a flame, I ended up back on the Promenade after my stroll. Was I going to succumb to the lure of Black Friday? Three dollars gloves at H&M answered that question. A visit to the mall added a pair of fuchsia suede Vans to my shoe collection. With that purchase, I could get a $38 tote for $5. Later in the day, after standing in line for fifteen minutes to get a camo backpack that was half off for $25, I put it back and walked out of the store. I satisfied my bag craving by getting a Vera Bradley bag for $6.99 at Goodwill.
By the time I got on the train on Sunday to return to Sacramento, I had spent $175 on stuff, not counting going out to dinner for three nights.
But what about the rest of the holiday season? This year will be the first Christmas since 2007 that I have a job. I have the urge to buy presents for everyone and send out tons of Christmas cards. (The last time I had money, people still mailed cards.)
For shopaholics, December can destroy eleven months of restraint. For shopaholics like me without close family or significant others, the season's emphasis on happy, smiling families and couples can cause us to self-medicate with an overdose of retail crack. Who doesn't want to go outside and see a luxury car with a bow on it? Holiday melancholy can be the impetus for a spending spree. I miss my mother, so I deserve a new coat. My father died on December 27, so I need some shoes. My birthday is ten days after Christmas, so I must have that "Physical Graffiti" box set. It takes the constitution of Ebenezer Scrooge to resist 60% off or a free gift with purchase.
I need to keep reminding myself that in five months, I want to move into a larger apartment. In June, after I pass probation at my new job, I might get a car. I would like to start a savings account. I want to save up for new glasses and dental work, gifts that will keep giving every time I open my eyes and mouth.
I need to remember that on December 25, 2011, I was homeless and sleeping on a dirty floor in a cluttered room, with nothing but a tiny wire tree and a holiday CD to commemorate the day.
But I really want that box set. Being frugal and responsible doesn't mean turning into someone who deserves a visit from spirits on Christmas Eve. I can't have my cake and eat it too, but I can still have a slice. Instead of frivolous impulse purchases, I can donate money to help those who can only imagine having a cake. The Christmas Spirit doesn't come from a bag, not even if the bag is a Louis Vuitton. The next few weeks are going to be hard. But I hope that reason will prevail and help me to keep my heart open and my wallet closed.
This story is part of our Holidays 2015 series.
Financial Graffiti is a column about middle age monetary misadventures — with a beat.
---
Support The Billfold
The Billfold continues to exist thanks to support from our readers. Help us continue to do our work by making a monthly pledge on Patreon or a one-time-only contribution through PayPal.