Which Of Your Favorite Websites Have Money And From Where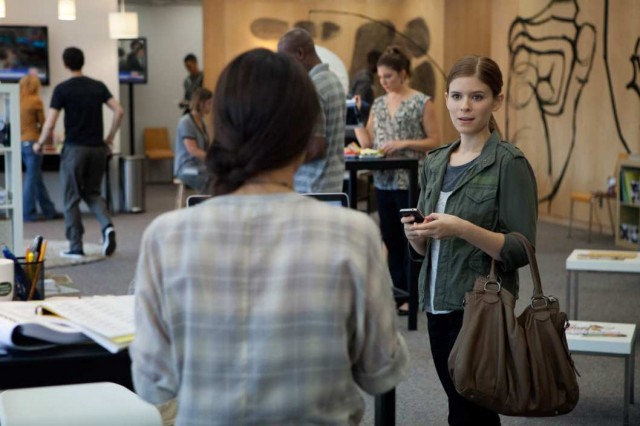 It was the summary execution of Grantland that caused Nicole Cliffe of the Toast to go off on an important Twitter rant / write an unofficial Billfold post about the funding of indie online media. The TL;DR version is that Cliffe had the good fortune and good sense to marry a rich dude who was willing to buy her a website for her birthday and help fund it as necessary even as it becomes increasingly successful.
"How did those two plucky women with no business sense start a successful site of art history jokes?" — hedge. fund. money. from. a. man.
— Nicole Cliffe (@Nicole_Cliffe) October 30, 2015
Cliffe makes the point that virtually all indie sites have the equivalent of her husband, or else some corporate entity, behind them. The Awl network, being solely ad supported, is a notable exception, perhaps — this here Billfold was started by a combination of an initial sponsorship from Turbo Tax and a loan that had to be repaid over time by Mike and Logan. That's why there isn't a lot of money and ad blockers will probably be the death of us, and soon, RIP.
Another exception is Autostraddle, which is upfront about requiring reader support, and was inspired by Cliffe's transparency to offer some extra helpings of transparency:
The more I engage with these stories, the more I feel like a jogger writing a column about high-speed rail and sometimes, gathering links feels like a broke person walking through the mall. Yeah, those jeans seem cool but nope, not in the budget! E-mail newsletters are all the rage? Lenny is making ten gazillion dollars? That's neat, I wish we had time for that! Podcasts are really taking off, Slate has like 20 podcasts? Oh cool, yeah, it takes us like six weeks just to put together each A+ Podcast. Gawker is gonna unionize? We don't even have health insurance yet! …
When I started doing Autostraddle full-time, everybody was shocked — writing online was something people did on the side! It wasn't a REAL JOB! Now, people are more shocked by how little money we make for working full-time than the fact that we work full-time at all.
Seriously.
All right, here's a run down of some of your other favorite websites, where they get their money from and how they're doing.
How's it doing? "Sources called it a good return for investors who put $1.25 million into HelloGiggles a year ago. The deal could be worth more than $30 million if performance targets are met, a source said."
*
How's it doing? "Terms of the deal weren't available." But considering xoJane's motto that it's the place women go when they're feeling selfish, and where that selfishness is applauded, you can bet your kid's Halloween candy on the idea that founder Jane Pratt made a pretty profit.
*
Refinery 29: founded by two male entrepreneurs with capital first from Glam Media, then from angel investment, and now from bigger corporate players, including Hearst
How's it doing? "In February, Refinery29 raised a modest $4.2 million Series B round from First Round Capital, Floodgate, Lerer Ventures, and Hearst led by president David Carey. In 2009 it generated $400,000 annually. This year it's expected to pull in $24 million."
*
Bustle: founded by one male entrepreneur with millions in capital and now further investment from bigger corporate players, including Time Warner
How's it doing? "Goldberg emerged from the towering cloud of dust he'd kicked up and went on to do more or less exactly what he'd planned. Bustle has grown from three to 30 people. It had nearly 14 million unique visitors last month, says Goldberg. And it recently raised another $5 million in funding, from backers including Social + Capital, Time Warner TWX -6.94% Investments and R&R Investments." It's raised a total of $27 million, it's reproducing, and it is supposedly proven the haters wrong. (True haters remain unconvinced.)
*
The Mary Sue: the Abrams Media Network, i.e., Dan Abrams of Mediaite
How's it doing? Unclear! They're getting traffic at least. Maybe? Mediate claims the site "is poised to grow exponentially in the months ahead." That and $2.50 will get you a ride on the subway.
*
The Daily Dot: two male entrepreneurs / investors, one of whom says he's "minding the planet." Original budget: $600,000
How's it doing? They've raised over $10 million in venture capital this year alone.
*
The Verge: started in a different form by several disgruntled mostly male ex-employees of AOL, it quickly found financing and launched officially in 2011 as part of Vox Media
How's it doing? Seems fine, despite its terrible logo. Vox is fine, anyway, with over $300 million in funding, including $200m it raised just this summer from NBC Universal.
*
Fusion: "Frankenbaby" of ABC & Univision
How's it doing? Well, the website part has only been around for 10 months or so, and the dire rumors I heard don't seem to have panned out (yet), so who knows? On the other hand, Gawker recently filed it under "DISASTERS" because nobody reads it. On the OTHER hand, they just hired Nona!
*
Mic: Originally "PolicyMic," started by two male entrepreneurs with $10 million in VC funding
How's it doing? "Mic joins the ranks of its well-funded peers, having raised $17 million in new funding from Lightspeed Venture Partners. That round brings Mic's total funding to more than $32 million. The company has also scored a big-name hire that will lend journalistic integrity to the company: Madhulika Sikka, the former executive editor of NPR, who will run its newsroom and increase its headcount from 45 people to more than 100." Declined to be bought out by Twitter.
*
Upworthy: started by two male entrepreneurs with $4 million in VC funding.
How's it doing? It has raised a total of $12 million so far. Still, it's lagging behind its competitors. As of last year, it was getting bad press for losing readers, and it shifted strategy in public this summer to focus on more original content.
*
BuzzFeed: Seriously, BuzzFeed will soon be a billion-dollar company. It was valued at $850 million only last year. It's so successful even Gawker can't be snarky about it. hahahahah JUST KIDDING, of course they can, they call BuzzFeed "the JFK Jr. of the Internet."
How's it doing? Quit your job right now and apply for a job at BuzzFeed. Fail to get a job at BuzzFeed. Cry.
*
Gawker Media: I was in Nick Denton's apartment once. It was huge and posh, with a globe-like objet d'art hanging from the ceiling in one main room that's so enormous guests have no idea what's going on on the other side of it. It's like having a merry-go-round in your kitchen, or the Atlantic Ocean.
How's it doing? Well, it seems to have stopped hemorrhaging staff. That's good. It made over $44 million in 2014. That's even better. In fact, "the company, which has never taken outside investment, has had five years of steady, if not eye-popping, growth." So, as long as Hulk Hogan doesn't body slam it onto a mat in court, it should be around, giving everyone else a hard time, for years to come.
---
Support The Billfold
The Billfold continues to exist thanks to support from our readers. Help us continue to do our work by making a monthly pledge on Patreon or a one-time-only contribution through PayPal.