Urban Outfitters Makes Life Slightly Better For Hourly Employees, Slightly Worse for Salaried Ones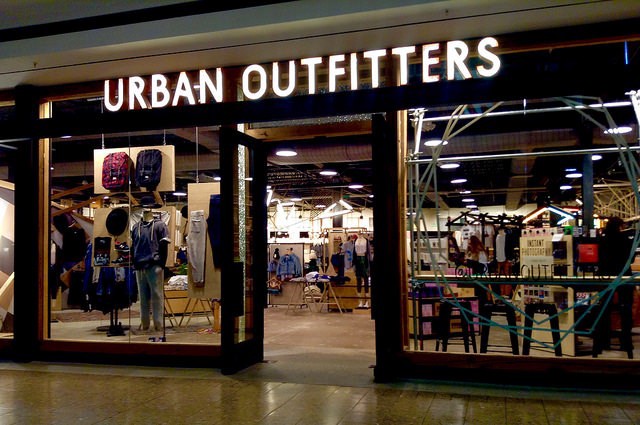 Good news if you're an Urban Outfitters hourly employee in New York: the company is closing out its on-call scheduling policy and will be providing employees with scheduled working hours one week in advance.
As ThinkProgress explains:
The brand becomes the fifth major retailer to end on-call shifts, in which employers require employees to be available to work but don't guarantee that they will actually be asked to come in, after [New York Attorney General Eric Schneiderman] sent letters to a number of companies inquiring about whether their scheduling practices violate state law. In New York, employers are required to give workers four hours' worth of pay if they come to work but then are sent home before the end of their shift, something that may run up against on-call scheduling.
ThinkProgress notes that just because a company says they will change their work policies doesn't mean that change necessarily filters down to the employee level:
A recent report found that a quarter of surveyed Starbucks workers across the country were still made to work clopen shifts or had coworkers who had to work them and that half said they were getting their schedules a week or less in advance. It also noted that while the company has said that it is committed to taking employees' availability into account when scheduling them, many say managers regularly disregard it.
Still, it's a step forward. Right? A tiny step?
But with every step forward comes two steps back, and salaried Urban Outfitters employees in Philadelphia are being asked to spend their weekends volunteering in the company's fulfillment center. Yes, volunteering.
Gawker quotes the Urban Outfitters email sent to Philadelphia home office staff:
URBN is seeking weekend volunteers to help out at our fulfillment center in Gap, PA. October will be the busiest month yet for the center, and we need additional helping hands to ensure the timely shipment of orders. As a volunteer, you will work side by side with your GFC colleagues to help pick, pack and ship orders for our wholesale and direct customers.
In addition to servicing the needs of our customers, it's a great way to experience our fulfillment operations first hand. Get your co-workers together for a team building activity!
The Gawker commenters have already jumped in with the whole "well, if they're salaried, the company can require them to do whatever it wants" argument, but that would have been a different email than the one Urban Outfitters sent, which implied that working in a fulfillment center — the job that Mother Jones' undercover reporter Mac McClelland described as "speed-walking or flat-out jogging and pausing every 20 or 30 seconds to reach on my tiptoes or bend or drop to the floor for 10.5 hours" — would be a "team building activity."
And sure, maybe they won't be asked to speed-walk. But this is the type of job that typically burns and churns through temp workers, and it looks like Urban Outfitters found a way to cut the churn.
After the Philadelphia email made the rounds, Urban Outfitters wrote an official statement, which Gawker quoted:
After successfully opening our new fulfillment center in June, we asked salaried employees at our home office to volunteer for shifts that would help support the new center through a busy month of October. Unsurprisingly, we received a tremendous response, including many of our senior management. Many hourly employees also offered to pitch in — an offer which we appreciated, but declined in order to ensure full compliance with all applicable labor laws and regulations. The dedication and commitment of URBN employees are second to none, and their response to this request is a testament to their solidarity and continued success.
It's at times like these that you might reconsider whether the gig economy is really worse than the employer/employee economy. After all, with the gig economy you get to set your own schedule, and although you don't get paid for the idle time between gigs, you do get paid for every hour you work.
And that, in this economy, is something.
Photo credit: Mike Mozart
---
Support The Billfold
The Billfold continues to exist thanks to support from our readers. Help us continue to do our work by making a monthly pledge on Patreon or a one-time-only contribution through PayPal.