The Cost of Baking Slow Cooker Bread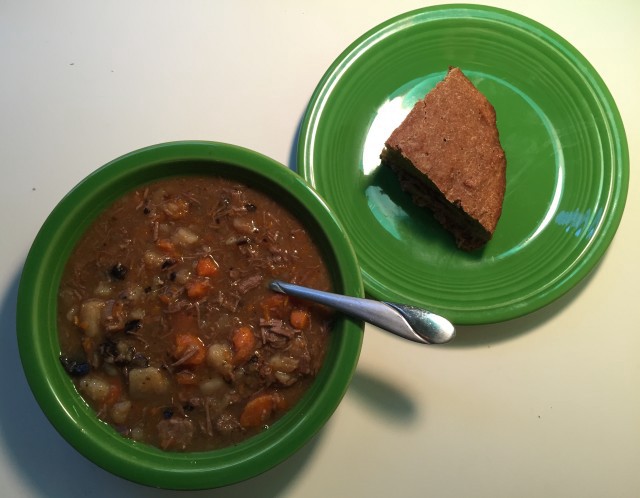 The last time I had a functioning kitchen — which, if we're keeping track, was 2012 — I made my own bread nearly every weekend.
I used Mark Bittman's No-Knead Bread recipe, which required starting the bread dough overnight and baking it the next day, but it didn't involve kneading, so I guess that made it easier? Anyway, I made myself a lot of dense, chewy whole wheat loaves speckled with flax seed, and it was a weekend ritual.
When I moved into this apartment, I thought about getting myself a breadmaker — and then I thought about Googling whether I could make bread in my slow cooker.
As it turns out, you can. Could I do it? Let's find out.
First, the ingredients:
— 5 lb bag of Gold Medal Whole Wheat Flour: $3.99, but I only used 3 cups out of the bag's approximate 19 cups, so $0.63
— Three packets of Fleishmann's Rapid Rise Instant Yeast: $1.89, but I only used a quarter of a tablespoon, so… how about $0.05
— Salt, which I already had, so… another $0.05 because why not
Total cost of one slow-cooker bread loaf: $0.73.
I used Mark Bittman's recipe since I already knew how it worked. Usually, with this dough, you've got to make it the night before and let it rise overnight. According to the instructions I found on the internet, using the slow cooker would cut this process down to four hours.
Step One: mix together the ingredients.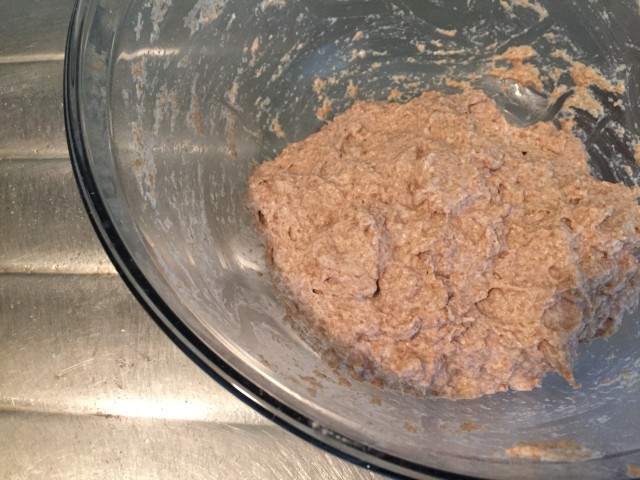 Step Two: line your slow cooker with parchment paper or spray it down with cooking spray, and put your loaf inside.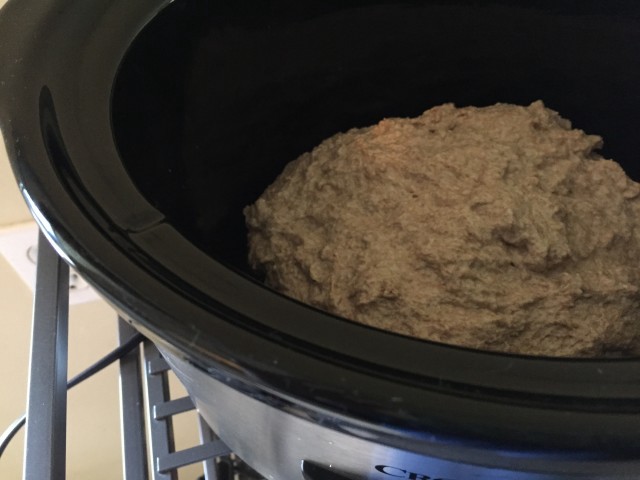 Step Three: let the dough rise for two hours. The internet gave conflicting advice on whether we should keep our slow cookers at the warm setting while the dough rises, but I went for it, since my apartment is not particularly warm.
Here's the dough after two hours: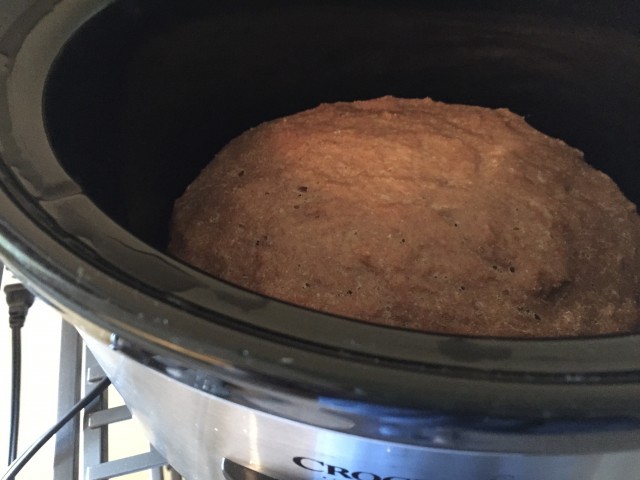 Step Four: bake the dough for another two hours.
Here's the baked loaf: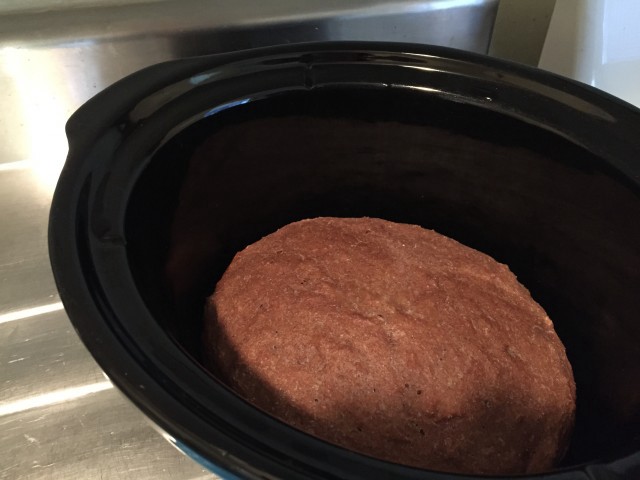 And here it is sliced: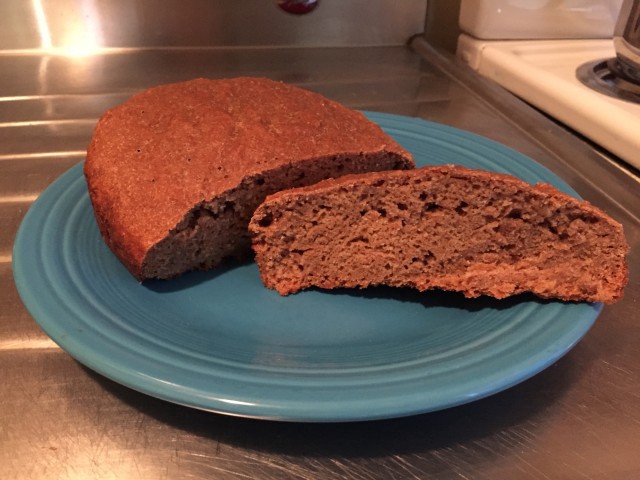 I ate the bread with my leftover beef stew, and it tasted like bread, but it was even denser than the usual whole wheat no-knead loaves I remember making. It was extremely filling, and I ended up eating only about half the bowl of stew, which I could argue makes this bread even more economical but really means I should try to make a better loaf the next time.
So I might try a different recipe, or if I use the Bittman recipe I'll let the dough rise overnight before baking. I'll also leave the slow cooker off the warm setting for the first two hours, because I think the dough began slowly cooking right away instead of rising.
I might even try a white flour dough after I finish up this bag of wheat flour. If I wanted to be really experimental.
But the most important thing is that I can make bread with an appliance I already own, and I can check "breadmaker" off my list of potential apartment purchases.
This story is part of The Billfold's DIY Month.
---
Support The Billfold
The Billfold continues to exist thanks to support from our readers. Help us continue to do our work by making a monthly pledge on Patreon or a one-time-only contribution through PayPal.