I Am Addicted to Airbnb (Money)
by Rachel Mack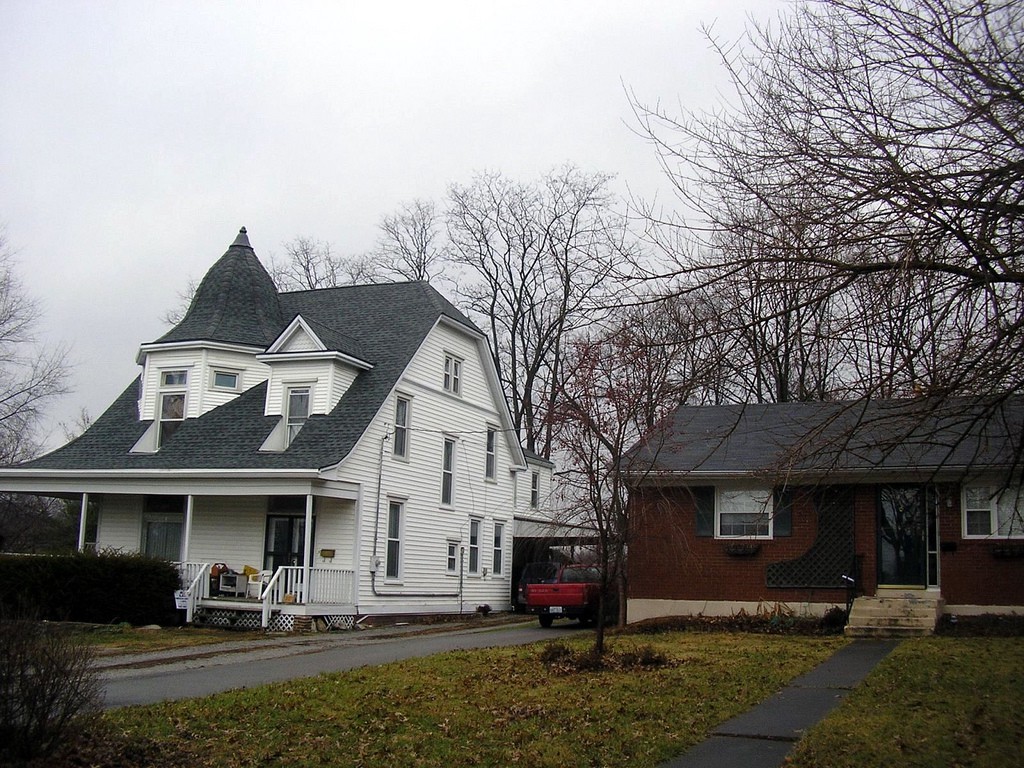 I spent the last weekend with my friend Lisa just across the river in small-town Indiana. She's housesitting for a friend, a ceramicist who's filled her 19th-century Victorian home with art, color, and two dogs, Allie and Red Dog. We went to the local Harvest Home Festival, three blocks of food and craft vendors with live music and a huge crowd.
Back at my house, a man from Nashville and his girlfriend were sleeping in my bed, showering in my bathroom, and brewing coffee in my kitchen. They were in town for his son's engagement party and left around 2 p.m., much later than the typical guest, though I do list the checkout time as flexible. I'd assumed they had left by then and met them on their way out — something I try to avoid. If I don't meet the people, I can pretend they were never there. On Tuesday, I'll have $175 dropped into my checking account.
This is my Airbnb addiction. I hate it but I can't stop. That $175 will be used to treat myself and my boyfriend to a massage on Thursday, with maybe a little leftover for me to put toward a pedicure. Plus it forced me to clean my house.
I live in a city where one-off home rentals are big business. On the weekend of the Kentucky Derby, Louisville citizens rent hotels out of town or cram in with friends and family while their houses rent for hundreds or even thousands of dollars per night. I've heard of these rentals funding European vacations or semesters at college. I tried it for the first time in 2014, about a year after I bought my house, an extremely humble 830-square-foot shotgun home. I affectionately refer to my home as "a poor person's house from the Depression Era." And it is: At 89, my house is one year older than my grandmother. The front and back yards are tiny. The only available parking is on the street. It has not been renovated to the same granite-countertop flash as similar homes in the neighborhood. Three years ago I tore up the living room carpet to expose the original hardwood and I still haven't gotten around to refinishing it. Regardless, it's about 15 minutes from the horse track, a block from a retail and restaurant district, and minutes from downtown. I think it's a pretty great living situation.
I dragged my old bed up from the basement, which made the capacity of the house six guests, four in the two bedrooms and another two on the couch and the single futon. I didn't care if people crammed in, as long as I was getting paid. I took some pictures and crafted a profile of my home, choosing to leave the calendar open at all times. I was hoping to get one good review at a regular weekend rate before booking other guests at a usurious Derby rate. I succeeded. Brian from Chicago brought his wife for a weekend getaway and they had good things to say. Six days before the Derby, I got a booking request. I'd set the price for $400 per night. They stayed for two nights, and I collected $776 after credit card fees. In 2015, I raised the rate to $600 per night with a three-night minimum. It's already booked at that rate for 2016.
All this was possible because I had somewhere to stay while the house was rented. My friend from work, Lisa, offered her spare room to me on those weekends and we got along well. I brought my own food (and some for her), cleaned up after myself, and played with her granddaughters, which earned me the designation of "favorite houseguest." She told me I was welcome anytime.
That was a good thing, because the bookings kept coming. I was pleasantly surprised and hugely relieved. I'd just resigned from my job to complete a new master's degree, which involved a full year of an unpaid internship. My plan for that final year had been foggy — live on loans (undesirable) or figure something out. Here was the something: Renting every weekend more than paid the mortgage and minimized the loan dollars used for expenses.
I spent that year interning, taking a full-time class load, teaching yoga twice a week, writing when possible, and running a B&B out of my house. It's a sort-of miracle that I did it all. By the end of the year I was sick of cleaning for people, replying to their dumb questions, and packing up my stuff to drag over to Lisa's every weekend. I vowed that I would only Airbnb for Derby and other high-rent special events once I was back to work. Three months into my new job, I've found it isn't that simple. Entry-level non-profit therapists don't make big bucks, and for the first time in my life, I have student loan payments. I can't imagine getting a weekend job, and freelance writing checks tend to turn up months after the work was done. It's too easy to know I can make the house available for the weekend, accept a booking, clean up, and expect a cash payment within days. I have worked hard for my house — one weekend a month, I'm going to let it work for me.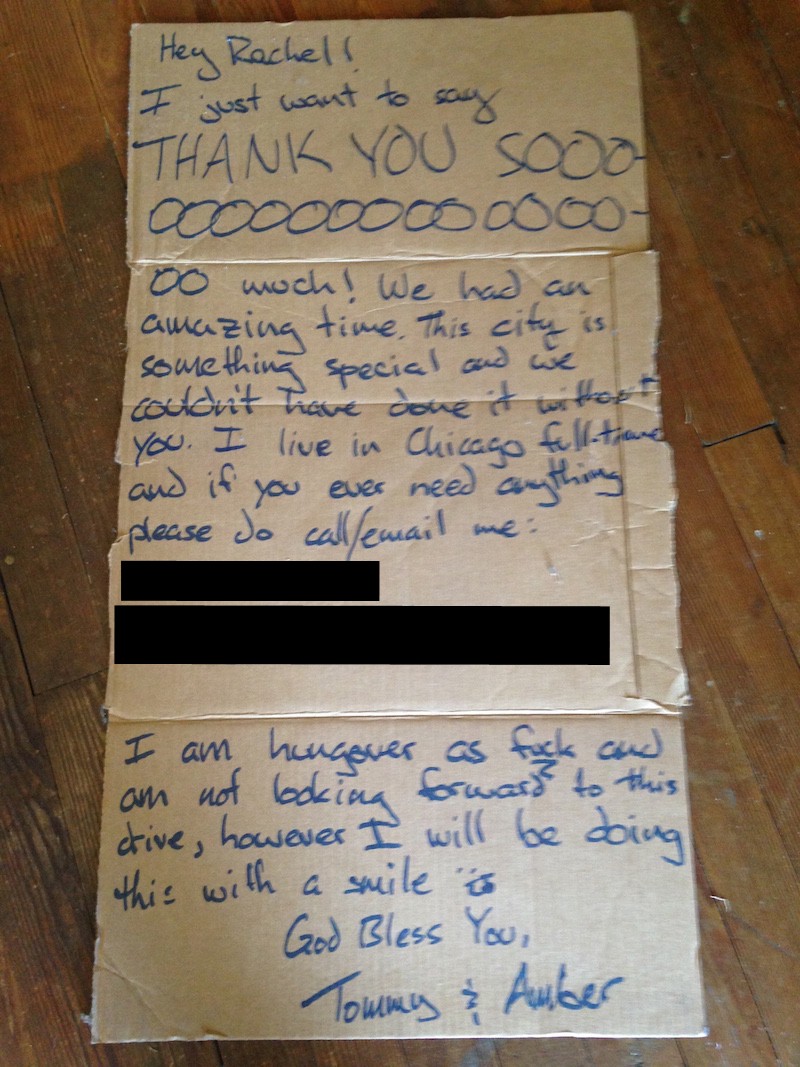 Rachel Mack lives in Louisville, KY. She collects her writing at rachel-mack.tumblr.com
Photo: W. Marsh
---
Support The Billfold
The Billfold continues to exist thanks to support from our readers. Help us continue to do our work by making a monthly pledge on Patreon or a one-time-only contribution through PayPal.