A $10,000 Question of the Day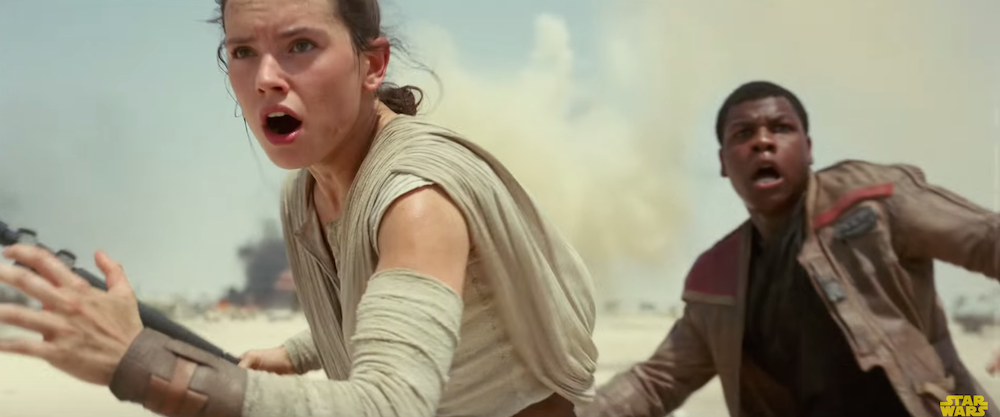 At first, this question of the day was going to be whether you've paid in advance for Star Wars tickets, but now we've come across this story in Entertainment Weekly about people reselling their tickets for thousands of dollars, because of course:
Across eBay and Craigslist, ticket-holders for opening night screenings of Star Wars: The Force Awakens on Dec. 17 are trying to pawn their seats for exorbitant amounts.
There's the $1,000 tickets for a 3D showing at 10:20 p.m. in Los Angeles, $750 tickets for a IMAX 7 p.m. show in Austin, a whopping $8,000 package for a Force Awakens event in Orlando (which includes justone ticket), and countless others.
But the biggest Sith Lords on the Internet might be those selling tickets for $10,000, such as this person for a 7 p.m. showing in North Canton, Ohio (at least he's throwing in a limo ride, and even a hotel if the buyer is from out of town — because somebody opting to fly into North Canton to pay 10k to see a movie is probably going to happen).
We're guessing none of us here would pay that ungodly amount of money to see the new Star Wars movie. We would pay precisely the face value of a ticket to see that movie — weeks out — but then again, we're not devoted fans of the series. Perhaps super fans would be willing to pay that amount, but wouldn't super fans have made sure to secure tickets in the first place?
---
Support The Billfold
The Billfold continues to exist thanks to support from our readers. Help us continue to do our work by making a monthly pledge on Patreon or a one-time-only contribution through PayPal.