When Sephora Calls You A "VIP," You Might Have A Problem
by Alex Sharp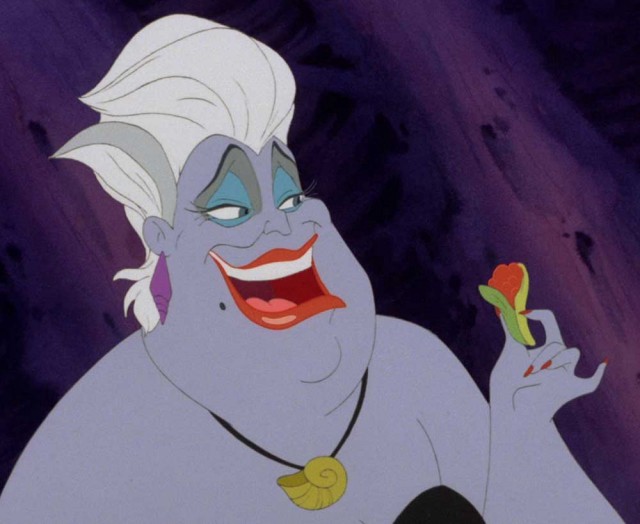 "Did you find everything you need?"
This is a really straightforward question, asked by a really friendly CVS employee, but it's still pretty embarrassing to hear while dumping 15 tubs and vials and tubes worth $110 on the counter.
"I think I found literally everything," I say. "So yes. But thank you."
It's not true, though: If I'd been okay letting today's haul creep higher into the triple digits, I'm sure I could have picked up some serum that's supposed to lovingly hand-feed free range vitamins to my pores, or a lipstick the exact mass market approximation of a creamsicle. But today's it's just the necessities, loosely defined: eye cream, night cream, Epsom salts, hair goo, bb cream, face wash, face scrub … .
I will gladly, any day of the week, spend 30 minutes in the aisles of a drugstore, sneakily opening shampoo bottles to get a whiff, trying to wipe the shampoo off my face after I've inadvertently snorted some onto my nose. During my first grown-up job, when I was broke like a real grown-up, I became addicted to acquiring the full spectrum of nail polishes from the "fancy" Duane Reade down the block from my office: $4.99 Sally Hansen when things were bleak; $8.50 Essie when I was feeling flush. The colors were beautiful and cheap enough that I didn't feel too guilty.
My recent product-binge at CVS isn't the norm — once every three or four months all the products on my overcrowded bathroom shelf conspire to simultaneously run out, give up, or get disgusting (looking at you, lip balm my dog gnawed on). I look forward to and dread these total system failure moments in direct correlation to how soon I'm getting paid.
But once I've decided it's happening, it's such a relief! I give myself permission to load up. It's okay! Because I really need these things. Of course, define "need."
My skin was bad in high school, terrible in college, and today swings between, "Eh, sure, that's my face" and "Let's maybe call in sick from work?"
From an early age I had a lot invested in the purchase of the right products: acne wash, acne scrub, spot treatments, overnight treatments like new pillowcases, toner, cover-up, foundation. Weapons and war paint, basically, in a battle against stress, hormones, a lack of sleep, and genetics. Eventually blush, mascara and lipstick were drafted to confuse, distract, and stun the enemy. I've always been able to justify spending a bit too much on beauty products, seeming as they did, and do, seem like a medical and psychological necessity.
Once I started working at a law firm, makeup and skincare seemed like a professional obligation right up there with dress shirts and pencil skirts. I started buying smelly, intensive, and yes, effective products in tiny medicinal bottles for $25 or $30 each, sourced from British women with eponymous skincare lines. Then my lipstick got nicer — again, so many colors, $14 each! — and my concealer suddenly meant a $25 withdrawal. Did I need a teeny, tiny mascara wand ($10) just for the bottom lashes? Did I ever!
All this even when I don't think I wear that much makeup at all, though I've found the difference between "none" and "some" is similar to the difference between "some" and "I own one of those foundation airbrushing gadgets." (They cost about $25, and no, I do not.)
I moved earlier this year, and started a new job, and I'm no longer a 5-minute walk from Sephora. No more thrice-weekly browsing trips. No more absurd "VIP Rouge" status, which is, yes, both something that exists and a level I unlocked last year.
FYI Sephora: Inducting me into a club based on how much I've spent over the last year only makes me aware of how much I've spent over the last year, and I would very much prefer that knowledge to be obscured for all time in a puffy cloud of mousse.
With a smaller paycheck I'm trying to be creative, with mixed results. The Whole Foods beauty aisle, while in no way a wise decision financially, feels at least more biodegradeable, like an investment in the planet. There's a whole world of holistic beauty and wellness products promising enlightened neck skin and vague benefits to developing nations. Tubs of body wash that smell like honey and mango ($17), coconut conditioner ($15), rose water toner with an old-timey label that lets me imagine traveling to the New World with only dewy skin and a plucky sense of adventure to guide me ($12).
After bad skin and poorly chosen orange lipstick, it turns out I just enjoy the process. It's a hobby, and an aspirational one, like imagining all the people you might possibly become. I'm not shooting for Cate Blanchett, she of the endorsement deal with a beauty line selling an "essence" for $200. But if taking more baths with eucalyptus-scented oil from a brown-bottle dropper ($10) makes me a little less stressed out, I'll take it.
Did you know there's something called sea buckthorn oil? I didn't until recently, but tiny tubes of sea buckthorn oil hand lotion seem appealingly like something glamorous mid-century mermaids would use. Therein lies my current attitude toward this lifelong vice: I don't need any of this stuff. But all the little jars and tubs seem a little bit #selfcare and a little bit like magic.
This piece is part of a series examining our financial vices.
Alex Sharp is a writer in Charleston, SC, and you can find her here: www.alexnsharp.com/. She is not buying the hype about natural deodorant.
---
Support The Billfold
The Billfold continues to exist thanks to support from our readers. Help us continue to do our work by making a monthly pledge on Patreon or a one-time-only contribution through PayPal.