The Financial Lives Of Debut Novelists
by Jean Ho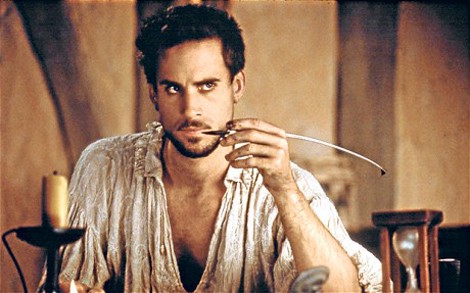 At thirty-five, I'm living alone for the first time in years, a luxury I haven't enjoyed since I lucked into inheriting a graduating senior's five-hundred square feet, rent-controlled studio my final year in undergrad. After more than a decade of sharing space and splitting rent with a rotating cast of roommates and boyfriends, I'm settling into a new apartment: a one-bedroom in Westlake, a neighborhood in central Los Angeles.
I'm only able to live on my own because my landlord is a friend and she's cutting me a deal. A quick search on Craigslist yield results for one-bedroom apartments in the vicinity going for hundreds more per month than what she's charging me. I am grateful. While I'm enrolled as a PhD student at the University of Southern California, I'm guaranteed an annual fellowship of $30,000 from the university. This is less than the salary at my first full-time job out of college. And yet, when I'd talked to friends — writers and academics in my field — while weighing my decision to enroll, the response was always the same: That's a sweet deal! Make sure you get that in writing and sign on the dotted line immediately.
I was thrilled to have been invited to join the incoming class at USC's Creative Writing & Literature program, and I did choose to enroll, despite my fears about committing a 30K budget for the next five years, the normative time to complete the degree. In many ways, the PhD program is an ideal situation for a writer like me: someone who's been published here and there, but doesn't yet have a book out.
I trust that the programmatic structure and intellectual rigor of the PhD will enhance my creative work, and the academic lifestyle, with summers off and a somewhat flexible schedule will be conducive to set hours devoted to writing fiction everyday.
Writing a first novel tests many different kinds of discipline, not the least of which is finding a way to financially support yourself while while creating the time and space to write your heart out, because literary novels are written on spec: you must have the (mostly) completed product before you can begin to consider how you'll find a publisher for your work. I spoke with two novelists who had their literary debuts in 2015, Angela Flournoy, author of The Turner House (Houghton Mifflin Harcourt), and Tanwi Nandini Islam, author of Bright Lines (Penguin), about the realities of a young writer's financial life.
When I first started writing the book I was still in grad school, so that was nice. I graduated and I stayed in Iowa because of low overhead, and I was able to live off adjuncting. After that I moved to DC and sort of began a period of really hustling to make ends meet, because DC was a little more expensive. I adjuncted at a community college in Maryland, and a small women's college in DC, teaching composition, college writing, freshman writing classes. The way adjuncting works at most universities is so exploitative, though, because ostensibly you only come in two days a week, but all of the hours of grading, preparing for class, it doesn't add up. These community colleges might pay $2100 or so a course, but when you do the math, you're maybe not even making minimum wage. So eventually I decided to start waiting tables, because once work is done, it's done, you're not taking work home.
The thing about waiting tables is that it's a physically taxing job. Especially in DC, in the summer, if the place doesn't have enough AC … My progress on the novel started to move a lot slower, because I was so tired, and just sleeping a lot more. And the hours were such that I would get home at 1am, 2am, and sometimes I would pick up shifts during the day, so I was only sleeping like five hours.
Finally, for the best job, was working for the DC public library. I got to see behind-the-scenes how people made choices about the books they read. A lot of it has to do with recommendations from friends, or genre-loyalty. It was really humbling, because some of the books that are so huge in the literary fiction world, nobody cares about those books in the library! They're not necessarily the ones that have long holds. It helps put things in perspective. Just because a book is really popular in the press, it doesn't mean that in the streets, it's actually a popular book. So I really considered it an education.
There was a time when I would see my book at the bookstore, I felt like I should be able to pick it up and do what I want with them, because they're all "mine." But now, I have more respect for the publishing process. Even though it's "mine" because I wrote it, it's also a collaborative process, as far as man hours, my editors took to make sure I knew what I was talking about, the proof readers, the fact checkers, copy editors. It really is a lot of work, after the thousands of hours that I put in.

While I was in my MFA at CUNY, I still worked. I don't think I could ever not be working. A lot of it is that I have all of these simultaneous desires. Writing is chief among them, but also, I am really committed to social justice. Another part is learning new skills that I can add to my repertoire of creative hustles.
At one point I got really desperate for a steady paycheck and health insurance, which I think corners a lot of us into getting a "real" job, so I made my foray into a full-time job with a nonprofit where I worked with young girls, going on field trips with 65 young women, and having them learn about different opportunities after graduation. Later on, I wanted something more financially stable, and so I moved on to brand management, which I think is a way of doing the storytelling thing, but getting paid to do it. That was very short-lived, because the company tanked.
I've done so many random things. I've been in book trailers, and I was a model, on a billboard. It was when Al Jazeera America first started, and they wanted "regular people," and I was like, I can do that! I also did copywriting, which I despised. It really takes my time away from writing my fiction and creative nonfiction.
When it comes down to it, you have to do things to get that $500 paycheck. Check by check. For me, it's never been one steady stream, it's been lots of different streams of income. All of this was pointing me in the direction of getting closer to being my own boss. Hi Wildflower is my full-time job now, but I still do other things. I still freelance, writing essays.
For Hi Wildflower, I basically went into business with my mother as my angel investor. It's a family affair. So that's really wonderful for me, I'm not striking it out on my own. It's such a community effort for me. Friends have helped me get interviewed, and my family has been super supportive.
I mean, writing a book is not a way to get rich. You're not going to make the money back, writing books. Not happening.
Being a writer and an entrepreneur, both require a lot of thinking on your feet and being present for disaster. With Hi Wildflower, I recently made a huge mistake that cost me thousands of dollars, and in the end the mistake was rectified, but there was a lot of talking myself through the mistake. With writing it's the same thing, you write and write and write, and the revision is just as profound as that process of first writing. Instead of being immobilized by our mistakes, we have to push through them.
Jean Ho was born in Taiwan and grew up in southern California. Her writing has been published in xoJane, Buzzfeed, NPR, McSweeney's, and other places. Jean is a board member at Kaya Press, an independent publisher of writing from the Asian/Pacific Islander diaspora. She tweets @jeanho.
---
Support The Billfold
The Billfold continues to exist thanks to support from our readers. Help us continue to do our work by making a monthly pledge on Patreon or a one-time-only contribution through PayPal.