The Distances We Go to Labor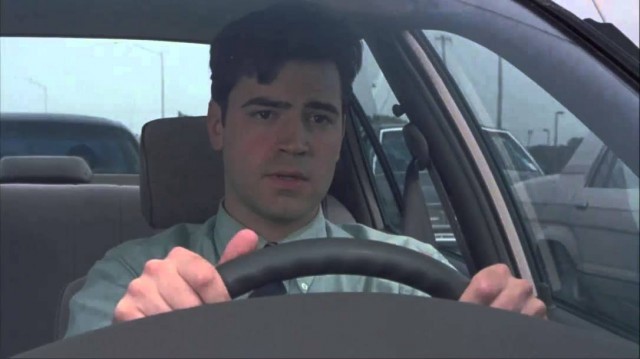 As we learned from Ester's post this morning, living in the suburbs can save you money on housing (depending on which suburb) but you often end up spending a lot more on transportation — not to mention the time it takes to get from place to place.
So, on this day-after-Labor-Day, let's discuss the distances we go to labor. This means commutes, of course, but it also means traveling to the dry cleaners or the laundromat for that work-appropriate wardrobe. Or maybe it means having to plan grocery runs on your commute home, because once you hit your residential neighborhood, you're much less likely to want to turn around and drive back out to buy those sandwich supplies for your money-saving sack lunches.
I've been thinking about cost-of-living vs. distance traveled because the apartment I'm planning to move into is just under a mile from the nearest grocery store and drug store, and just under two miles from the nearest neighborhood center (in this case, the stretch of Ballard with the bookstores, the library, the farmers' market, etc.). I know that's one of the reasons it's much cheaper than some of the other one-bedroom apartments in Seattle, and I know if I were willing to move even further away from a neighborhood center, it would be even cheaper still.
But if you move far enough away — as Ester well noted — you have to get a car, and that comes with its own costs. Move too far away, and you've got a story like the one recently reported in the Seattle Times, where a family of six spends $1,382 on rent for a three-bedroom apartment in Fairwood, but spends an additional $739 on monthly car payments (plus $232 on insurance and $429 on gas) on the two cars required to get one parent to work and the other parent (and children) to school drop-off and pick-up, plus daytime errands. The working parent spends three hours a day commuting between two jobs.
So now it's your turn. How far do you travel to labor, and how much does it cost you? What about the other cost tradeoffs you've made, like living further away from a grocery store or a neighborhood center? Are you happy with your decision, or do you wish you had a better option?
---
Support The Billfold
The Billfold continues to exist thanks to support from our readers. Help us continue to do our work by making a monthly pledge on Patreon or a one-time-only contribution through PayPal.