My Spending Vice Is Candy
by Kimberly Lew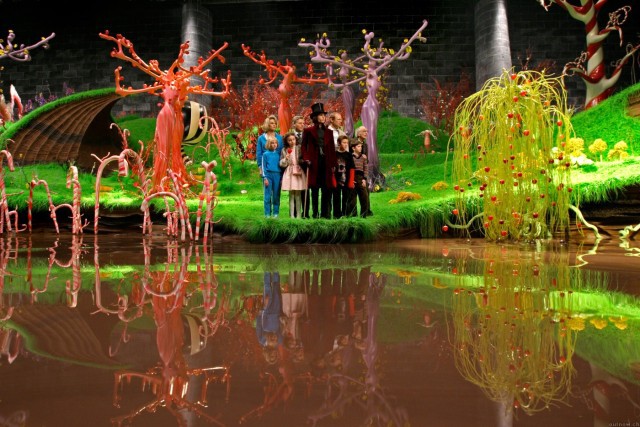 I don't really know where my obsession with candy came from. I was neither indulged as a kid nor denied sweets. I had the occasional Fruit Roll-Up to look forward to in my lunchbox, and I got through my adolescence with (almost) no cavities. Still, somehow, once I crossed into adulthood and found myself in charge of feeding and funding myself, my love of candy started coming to light.
First, I just enjoy candy. I think it's fun. I love that it comes in a million different textures, flavors, and colors. I tend to like gummy candy better than anything, but I will try anything once. Licorice, coconut, liqueur-filled — I have tried and appreciated them all.
International candies tend to be my weakness. My first trip to Germany played out much like a Homer Simpson chocolate-covered fever dream. Trips to the discount Trolli warehouse and even the local grocery store literally had me leaving with armfuls of Pico-Balla, gummibären, gummy rats, and currant-flavored everything. I think I only spent about 200 euros that entire trip, but at least 30 of it was on candy.
Similarly, whenever I go home to Hawaii, I often allot a space in my suitcase for the snacks I'll inevitably bring back, especially gummies covered in Li-Hing Mui, a salty-sweet powder made of dried plum. It may sound strange, but that doesn't stop me from spending about $30+ on enough to last me for at least a month once I get home.
Even when I'm not traveling, I still like indulging in my favorite, but rarer confections. If you look in my Amazon history, you'll find I just spent $23.49 on a tub of Haribo Balla Balla, long licorice tubes filled with fondant that seem to only be available in Germany. I also once paid $25 to be shipped a tub of Giant Apples, a gummy candy that I have only been able to find in England and subsequently had to have it imported from there. I can't even go to the West Village without stopping in Sockerbit and spending $10 on a paper bag filled with Swedish gummy candies and, yes, more fondant-filled licorice. I justify this by saying that now that I live in Brooklyn, I am never in the area anymore.
On a day-to-day basis, candy is often a stress reliever, which I know is not healthy, but every time I think about cutting it out, I am 100% certain I will go off the deep end a la Liz Lemon when she tries to give up junk food. When I'm writing, I often like having something to snack on. Anything from a bag of Swedish Fish ($3.50) to a box of Trolli Eggs ($1.69) helps me concentrate and gives me a little burst of sugar-fueled energy. A continuous low-grade sugar high was also essential when I was working two jobs, and I would often find myself turning to the vending machine in the basement for a mid-shift pick-me-up ($1, usually in whatever change I can scrape out of the bottom of my bag) by the time I reached my second job.
Holidays are also much heavier candy-spending times. Despite living in a building with no trick-or-treaters, last October I spent $15 on bite-sized candy bars, which my boyfriend and I took our time eating our way through while watching episodes of Breaking Bad. Once winter approached we indulged in Andes mints ($3), which were delicious when stirred into hot chocolate.
Valentine's Day clearance specials also meant a large heart-shaped box of chocolate bonbons could be had for a mere $6. Luckily, when all your friends know that you are a candy fiend, often the holidays are also when I've been gifted the most candy — the most disturbing instance being when I was given a 5 lb. bag of gummy bears (surprisingly going for around $12 on Amazon these days), which I finished in small palm-fuls over the course of six months.
In the past month, I would guess that I've spent about $35 on candy. I consider this my equivalent of the morning latte. And while I've tried to curb my spending on this vice by keeping healthy snacks around and getting a Naturebox subscription ($16.95/month), I have also come to accept that this is just a part of my spending. Luckily, so far, it hasn't racked up any astronomical dental bills for root canals, or caused any other incidental complications — not unless you count the inevitable lip-pucker that comes with too many Sour Patch Kids ($3).
This story is part of a series examining our financial vices.
Kimberly Lew is the proud writer of plays, blogs, and the monthly check when the rent is due. Check her out at www.kimberlylew.com.
---
Support The Billfold
The Billfold continues to exist thanks to support from our readers. Help us continue to do our work by making a monthly pledge on Patreon or a one-time-only contribution through PayPal.