Deciding Whether to Move to Portland, Step 2: Visiting a Seattle Apartment and Changing All Plans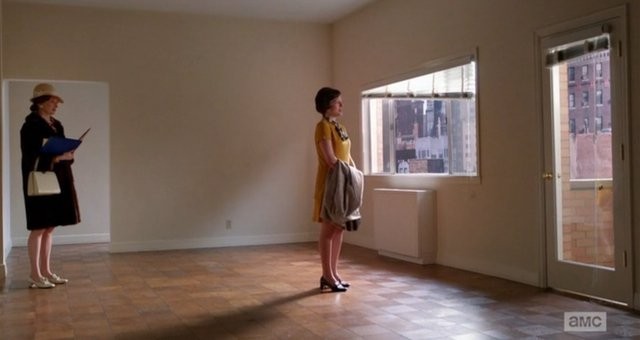 As you might have seen if you read Ester and my Friday Chat last week, I spent part of Friday afternoon checking out an apartment in Seattle.
I'm not going to move there. I thought I might, for a hot minute, but the trouble with this place is that it wasn't a step up from my current place. It was a lateral move. Yes, it was bigger than my current apartment, but when I was touring the place, I thought "This isn't going to be my forever home. This would be a place I live in for one year until I've paid off my debt and can move somewhere better."
I actually paid the non-refundable $34 to start the rental application process, because when you see an apartment in a city you have to decide within 5 minutes of walking in the door whether you want to start the rental application process (after all, there was a line of people waiting to see this place), and then I started sharing the pros and cons with my friends. One particularly savvy friend was all "You know, you don't have to move into this place just because it exists. Don't move to a place you know you'll want to leave in a year. Wait for a place you really like."
So I canceled the rental application process.
But one thing became very, very clear during this apartment visit: I don't really want to move to Portland.
How do I know this? Because that was the biggest pro in my pros and cons list. I literally wrote down "save $6,000 in taxes by not moving to Portland."
If I stay in Seattle, or in Washington State, I don't have to pay state income tax. If I move to Portland, I have to pay 9 percent state income tax. If I stay in Washington State, it's like getting a 9 percent raise. That money could go into savings, or into an IRA, or into a better apartment.
(Yes, I know that Oregon has no sales tax. But I would have to spend as much money as I earn to make up the difference on what I'd save by staying in Washington.)
Tellingly, none of the pros on my list had to do with the actual apartment I saw, except for the note that "it is bigger than my current place." Thank goodness I showed the list to my savvy friend, otherwise I would probably be moving into that apartment right now.
Instead, I spent the rest of the weekend with a Craigslist alert on Seattle apartments in my price range. When you do it that way, a surprising number of apartments turn up. (You have to have the alert on, because these places rent very quickly. I already missed two apartments I might have rented simply because I spent Saturday afternoon at PAX Prime, working on an upcoming article. The listings went up and closed in a matter of hours.)
On Sunday, I surprised myself by turning down a second apartment that was okay but not great. I felt this panic in my chest, the whole "what if this is the only apartment anyone ever offers me ever," but I stayed strong.
And then my dream apartment showed up. Right price, right neighborhood, right size, and I've already talked to the landlord and am going to see it at the first available opportunity, which is tomorrow morning. I've got the other kind of panic in my chest now, the "I want this so badly and I'm terrified it won't happen," but I also know, just from spending the weekend apartment hunting, that I don't have to think of this as a scarcity thing. If I don't get this place, I'll wait for another dream apartment to show up on Wednesday or Thursday or later this month. I'm not turning the Craigslist alert off yet.
What about the Portland trip? As of right now I'm still planning on going, but I don't want to spend $842 including taxes and fees to stay in Portland for a week, just to see if it changes my mind. How do I know this? Because I changed the language from "it's just $650 plus taxes and fees" to "it's $842 with taxes and fees." So I modified my Airbnb stay to two nights, which brought the cost to $367 with taxes and fees.
I will keep you all updated about the apartmenting, I promise. If you had money on me staying in Seattle, you are very close to being able to collect.
---
Support The Billfold
The Billfold continues to exist thanks to support from our readers. Help us continue to do our work by making a monthly pledge on Patreon or a one-time-only contribution through PayPal.