The Cost Of Things: Getting Buried In NYC's Fanciest Cemetery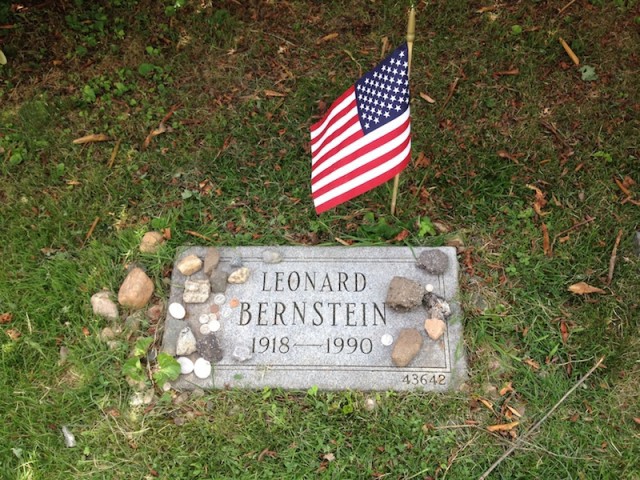 Ben and I celebrated having some time to ourselves on Friday, July 3, by paying a patriotic visit to Green-Wood Cemetery. Half a million people have been buried on its almost 500 acres since it opened in the early 19th century, from Civil War infantrymen to corrupt autocrat William "Boss" Tweed, who, in terms of slipping in and out of prison later in life, was basically the Robert Durst of his day. And George Washington fought there! In 1776! Before he beat a valiant retreat and, temporarily, let the British take New York. It wasn't officially a cemetery yet, of course; it was merely high land with a good view of the spot where one day Lady Liberty would stand.
What was most surprising to me, though, was that, almost 200 years after it opened, the cemetery continues to serve customers. You too can be buried there, among luminaries like Horace Greeley, Henry Ward Beecher, and the guy who founded the ASPCA, whose pyramid-shaped tomb is forever guarded by an array of two-dimensional bronze creatures.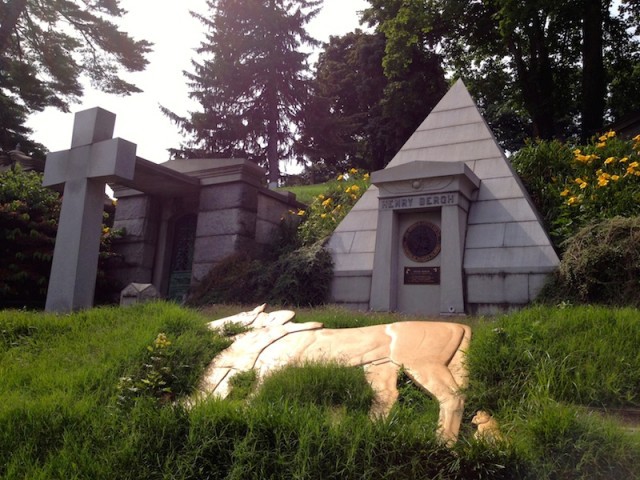 Community Mausoleums
Single (one entombment): $23,550 to $31,500
Double (two entombments): $30,000 to $70,000
Triple (three entombments): N/A
Quad (four entombments: $35,500 to $55,000)
Niches: $2,000 to $17,500
Urn Sites: from $4,000
Urns: from $250
Cremation Accessories: from $75
Single Graves (up to three burials): $15,000
Plus Foundation Cost: $710 to $837
Two Grave Lots (up to six burials): $30,000
Plus Foundation Cost: $1,413 to $1,674
Three Grave Lots and Larger: from $15,000 per grave, plus foundation
Premium Single Graves (up to three burials): from $19,000, plus foundation
Premium Two Grave Lots (up to six burials): from $50,000, plus foundation
Premium Three Grave Lots and Larger: from $25,000 per grave, plus foundation
Sarcophagus Sites (378 sq. ft.): $175,000
Mausoleum Sites (756 sq. ft.): $350,000
Odd sizes or additions: Pro-rated
Sarcophagus sites. Does your cemetery even offer those?
Cremation is, naturally, the most affordable option:
Adults (includes use of Chapel for service): $446.00*
Direct Cremation (no service, no family in attendance): $385.00*
Direct Cremation using Alternative Container (no service, no family in attendance) $344.00*
Children (10 years or less) (includes use of chapel for service): $294.00*
Direct Cremation (no service, no family in attendance): $254.00*
Direct Cremation using Alternative Container (no service, no family in attendance): $227.00*
(Metallic cases or metal-lined cases are prohibited)
Temporary storage of cremated remains for one month or less: $45.50
Disposal of cremated remains: $111.00
Shipping of cremated remains via registered mail: $49.50
We went into one of the new mausoleums where cremains are kept and we were impressed. We've toured museums that are less stately.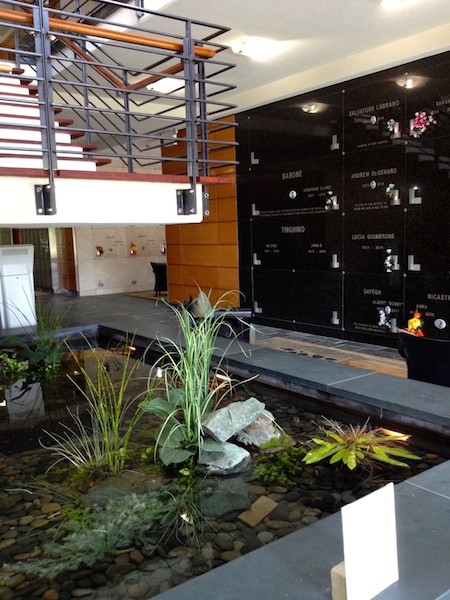 Does that mean it's worth the cost? Who knows. You're not merely paying for status, groomed lawns, and good company; you're shelling out for the convenience of interring your loved one at a place easily accessible by public transportation. I mean, my dad's buried in exurban Virginia, in what is, comparatively, the middle of nowhere. How often do I or any of us get to go visit his grave? Whereas if he had a spot at Green-Wood, he would not only have the satisfaction of being within spitting distance of Leonard Bernstein but also having physical proximity to family members who could swing by every couple of months.
And if ease of access matters, you don't have that many options left within the five boroughs:
virtually no amount of money will secure a final resting place in the heart of a city that is fast running out of graveyard space.
And in the parts of town where a burial plot is still available, the cost has in some cases more than tripled in less than a decade; aboveground mausoleums can fetch upward of $3 million. Cemeteries are scrambling to create more space, and as plot prices have soared, the number of cremations has also risen, with a quarter of New Yorkers choosing the less expensive alternative.
Trinity Church Cemetery in Washington Heights, the last operating graveyard in Manhattan, has stopped selling plots, offering burial only in the most "extraordinary circumstances," or to people with long-held reservations.
The largest Jewish graveyard in Brooklyn, Washington Cemetery, ran out of land in the winter after tearing up roads and pathways to utilize every cubic inch of ground. …
More than 50 years have passed since a major cemetery was established within the city, and no new burial grounds are planned. But New Yorkers continue to die, some 60,000 a year.
Accordingly, per square foot, burial plots in centrally located cemeteries rival the most expensive real estate in the city. A private mausoleum at Woodlawn Cemetery in the Bronx can easily cost more than $1,000 per square foot.
"We have people who would like to disinter Mom and Dad and sell the graves back to make some money," said Richard Fishman, the director of the New York State Division of Cemeteries.
There are state laws limiting the profits on resold graves, but the fact that people would be willing to go to such lengths, Mr. Fishman said, illustrates just how valuable burial plots have become.
Um, yeah, seriously. FWIW, Woodlawn is lovely too. They have a great Halloween tour.
Here are some helpful FAQ re: getting buried in NYC.
---
Support The Billfold
The Billfold continues to exist thanks to support from our readers. Help us continue to do our work by making a monthly pledge on Patreon or a one-time-only contribution through PayPal.