What Color Is Your Collar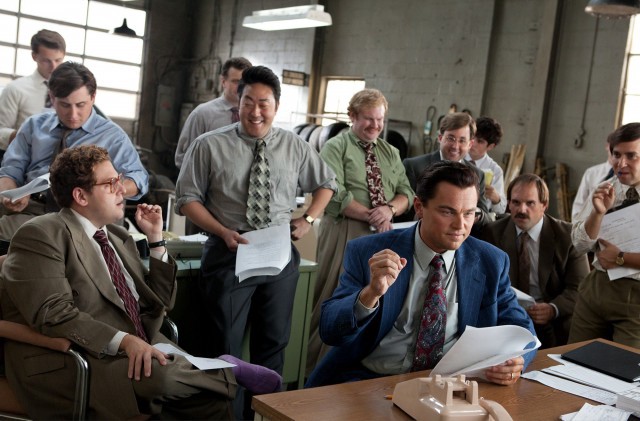 Hamilton Nolan at Gawker has written a terse piece which could be summed up as, "I-bankers: why." His question was rhetorical, of course; he answered it himself with the equivalent of the dollar-sign-on-a-sack emoji:
Investment bankers shuffle money around for a living. Even the most generous reading of their role in society would characterize them as a sort of utility for money. At best, they are essentially financial Wal-Mart greeters ("Ask me where to find deodorant, canned goods, or underwriting for your company!"). They certainly cannot justify their jobs on the basis of doing good for society. That's out the window.
Well, there's the money. The average Wall Street bonus last year was close to $175,000, on top of at least a couple hundred thousand more in base pay. With even a little time on the job, it's not hard for a young Wall Streeter to make half a million bucks a year.
So there you are: young, bright, generally despised by the world, with half a million bucks in your pocket.
In doing so, he irritated some commenters who are, I guess, unfamiliar with Hamilton Nolan and Gawker and maybe the Internet in general?
Anyway. Perhaps some high-achieving types feel pulled to Wall Street because finance is something they and their parents have heard of, because they know it is associated with a certain amount of prestige, power, and money, and because what really are the alternatives? There's law, there's business, there's medicine, and there's finance, right?
That's such a depressingly narrow view of the world. Here, look: a list, via Forbes, of 15 high-paying blue collar jobs, including some surprising and intriguing alternatives.
Among the highest paid blue collar workers, according to the BLS, are nuclear power reactor operators, who make a mean annual wages of $82,270. Defined by the BLS as individuals who "operate or control nuclear reactors" as well as "move control rods, start and stop equipment, monitor and adjust controls, and record data in logs," those with this job may also be required to "respond to abnormalities, determine cause, and recommend corrective action." …
Also high on the list are elevator installers and repairers, with a mean annual salary of $76,490. The BLS describes the responsibilities of this job as to "install, fix, and maintain elevators, escalators, moving walkways, and other lifts." In 2014, the Portland-Vancouver-Hillsboro area of Washington and Oregon was the most lucrative place to hold this job.
Yes, $75,000-$82,000 a year is far less stratospheric than what the Wall Street-types can make. The burn out risk is probably far less severe, though, and you don't have to deal with the stress of feeling hated. Plus, as we all know by know, real lasting happiness comes not from making piles of money but cultivating contentment and resilience.
Have you worked both blue and white collar jobs in the past? Have you only done one but fantasized about the other?
---
Support The Billfold
The Billfold continues to exist thanks to support from our readers. Help us continue to do our work by making a monthly pledge on Patreon or a one-time-only contribution through PayPal.