Seattle Pizza Franchise Shutting Down, But Is it Really Because of the $15 Minimum Wage?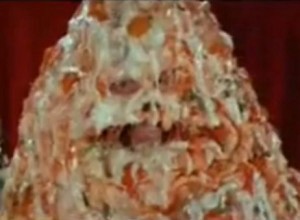 I'm going to start this with a controversial opinion: there are no good pizza places in Seattle's Capitol Hill neighborhood.
Chain restaurant MOD Pizza couldn't keep a location open, and Hot Mama's is tolerable but not memorable. In the past year I've watched the enormous sign outside Amante Pizza change from "$5 Slice and Beer" to $7 Slice and Beer," which seems to indicate the overall disinterest in any of Capitol Hill's pizza options.
Now, the Z Pizza franchise on Capitol Hill is planning to close — and the owner blames Seattle's Minimum Wage Ordinance and the requirement that she raise wages to $15/hr within the next two years.
Franchise owner Ritu Shah-Burnham told her story to a Seattle Fox News affiliate:
Small businesses in the city have up to six more years to phase in the new $15 an hour minimum wage. But Shah Burnham says even though she only has one store with 12 employees, she's considered part of the Z Pizza franchise — a large business. So she has to give raises within the next two years.
"I know that I would have stayed here if I had 7 years, just like everyone else, if I had an even playing field," she says. "The discrimination I'm feeling right now against my small business makes me not want to stay and do anything in Seattle."
I, along with Seattle blog Civic Skunkworks, thought there was a bit more to the story than that. After all, I'd eaten at that Z Pizza exactly once, which is all the review I need to give about its quality. So I decided to do some on-the-ground research, and took a walk by Z Pizza yesterday around dinner time. It was empty — not a single customer — while nearby Hot Mama's was full of people.
To quote Civic Skunkworks:
Z Pizza opened five years ago within a block's walk to the boomingest business corridor in Seattle, the fastest-growing city in America. […] Why are other pizza restaurants in in the immediate area thriving? Did [Fox News] talk to any other local business owners? In the end, it's impossible to point to one closing franchise restaurant as a symptom of a deeper problem.
It's hard to present this story without seeing it as two separate stories: the franchise owner who can no longer afford to keep her business open, and the mediocre chain pizza place that's closing for — if you live on Capitol Hill — really obvious reasons. A pizza place without a lot of customers isn't going to do well whether the minimum wage is $15/hr or not.
As for the rest of Seattle's restaurant industry — well, it's booming, Minimum Wage Ordinance and all. As Working Washington puts it:
In just the past month, the number of food service businesses in the city has increased by 30. In the Capitol Hill neighborhood alone, at least 27 new restaurants are expected to open this year, on top of 100 new openings in that one neighborhood since 2012.
But if you're in Seattle and you're looking for pizza, go to Veraci Pizza in Ballard. I had their Salumi Molé pizza this weekend and it was one of the top five pizzas I've ever eaten.
This story is part of our food month series.
---
Support The Billfold
The Billfold continues to exist thanks to support from our readers. Help us continue to do our work by making a monthly pledge on Patreon or a one-time-only contribution through PayPal.