How To Make Leftovers Into A Meal
by Elise Nussbaum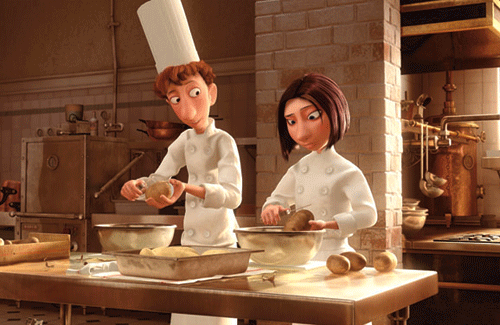 In some ways, my 20-year-old self treated every restaurant meal like a grudge match. I distinctly remember staring down a huge bowl of cold borscht in a now-vanished spot in the East Village and saying, "Look here, borscht — only one of us is leaving this table."
This approach has its advantages (less food waste) and its disadvantages (among other things, that post-beet moment of panic we've all experienced). But growing out of my clean-plate compulsion didn't make me any less waste-averse. I still doggy-bag whatever I've got coming to me.
The same impulse guides me when I've made just too much dinner for my family to polish off. Sometimes it's enough for a meal on its own, but just as often I end up with just three-quarters or half of a meal: too much to eat over the sink, too little to work as a satisfying meal in its own right. Three options immediately spring to mind:
1 — Throw it out.
2 — Cobble together a meal of disparate leftovers and pretend it's a tasting menu.
3 — Keep it in the fridge until it is definitely inedible, then throw it out.
But there is a fourth option! Several fourth options, in fact. Each one easy, cheap and delicious. NB: I am vegetarian, so these might not all work with meat. But they might!
If you have 20 minutes: veggie patty
Throw your leftovers, an egg, some beans (if these are non-beany leftovers) and some (non-cooked, non-instant) oats in a food processor just until blended. Shape into patties, fry them up and serve on buns or English muffins with a little ketchup. Or mayo. Or barbecue sauce. Or avocado. Or hummus. Or …
Best for: rice & beans, grain salads, green salads
Worst for: soup
If you have 10 minutes: frittata
Chop up your leftovers, grate some cheese if you have it, and mix it all up with two eggs before frying it up in a pan. You can fancy it up further with those herbs that you bought a bunch of for that one recipe and left in your fridge to silently judge you every time you open the door.
Best for: pizza, pasta, sandwiches, vegetable sides, anything with potatoes
Worst for: soup
If you have 5 minutes: half a sweet potato.
I buy a sweet potato every time I hit the grocery store for just this purpose. Cut a sweet potato in half, wrap it loosely in a paper towel and stick it in the microwave for five minutes. Forget açai berries, kale and chia seeds: sweet potatoes are the true superfood. Cheap, filling and nutrient-dense, they are also the closest that a vegetable can come to dessert, with a creamy texture and a hint of cinnamon taste. This isn't so much a transformative technique as an additive one, but it will turn that unsatisfying half plate into a full meal.
Best for: basically anything, even soup!
Worst for: people who loathe sweet potatoes
What are your favorite tips and techniques for making insufficient leftovers into a new meal?
This story is part of our food month series.
Elise Nussbaum lives in Jersey City with her husband, their cat and their toddler.
---
Support The Billfold
The Billfold continues to exist thanks to support from our readers. Help us continue to do our work by making a monthly pledge on Patreon or a one-time-only contribution through PayPal.