Fifty Nifty Small Town Rankings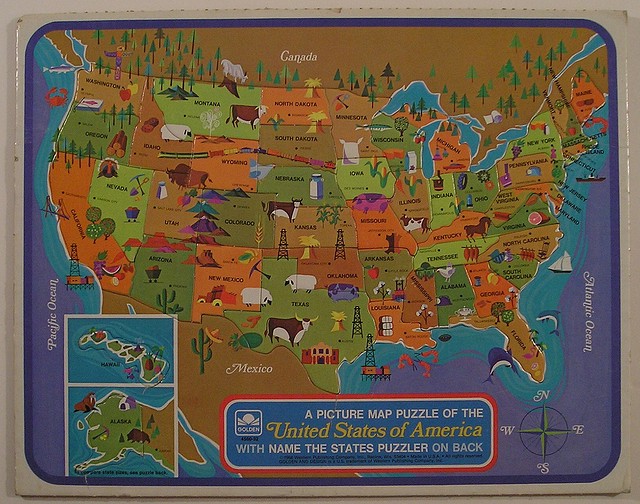 Let's say you wanted to combine the economic advantages of a specific state with the cost-of-living advantages of small-town life. Which small town would you choose?
Well, Business Insider, in addition to releasing the fifty nifty United States economy rankings we looked at earlier today, has also put together a list of the most affordable small towns in each state:
To do this we looked at towns with populations between 1,000 and 10,000 whose households spend no more than 30% of their annual income on housing costs. We looked at the average cost of three types of housing — owned houses with a mortgage, owned houses without a mortgage, and rentals — and took a weighted average of these by the proportion of each type of home in the town.
If you want to live in North Dakota, which earned the #1 state economy ranking, you might want to move to Thompson, population 1,018. As Business Insider explains:
Thompson is known as "A Jewel on the Prairie." Founded in 1881, Thompson is known among residents for the S&T Quick Stop, the local gas station and convenience store, and also the location of the annual Thompson Trot 5K, which is held during the weekend-long town celebration Thompson Days and ends with a movie in the park.
Now, I grew up in a small town literally twice the size of Thompson, and there are a lot of great things about small town life. But — and there's no nice way to put this — having experienced many different small towns growing up, I don't want to live in a place where the best thing someone can say about the town is "it has a gas station." Not even if it also has 92 percent home affordability. (Do any Thompson residents want to weigh in on whether Business Insider described your hometown accurately?)
On the other end of the "what we consider small towns" extreme, the most affordable small town in Maryland is Chevy Chase, which — well, I'm thinking "wait, that's a town?" and "wait, someone thinks that's small?" simultaneously. (I know that Chevy Chase is not actually an appendage on the DC Metro Area, the way I know that Bellevue is not technically part of Seattle. Technically.)
But Chevy Chase, when you look more closely, only has 2,824 people living within its boundaries. It's a little more than twice the size of Thompson, North Dakota, and it's slightly larger than Canton, Missouri where I grew up, but it's a completely different kind of small town experience. To quote Business Insider again:
From concert series to family movie nights to wine tasting, there's plenty to do in Chevy Chase. And situated less than 10 miles from Washington D.C., residents can enjoy the feel of a small town with all the luxuries of a big city within reach. The average household in Chevy Chase earns more than $250,000, which is incredibly high relative to the cost of real estate in the area.
If I'm ever going to live in a small town again, I'd want to live in a town like Chevy Chase. Or maybe Stars Hollow. What does Business Insider have to say about the most affordable small town in Connecticut?
The small village of Weatogue, located less than 10 miles from West Hartford, boasts not only a median household income above the state average, but also an unemployment rate considerably below the state average. The residents here are educated, too — over 66% hold at least a bachelor's degree.
I'll leave that "this small town's got educated people!" comment for the rest of you to discuss, and please take a look at the whole list and let us know what you think about the most affordable small towns in your states.
Photo credit: Tom
---
Support The Billfold
The Billfold continues to exist thanks to support from our readers. Help us continue to do our work by making a monthly pledge on Patreon or a one-time-only contribution through PayPal.