The Most Bought Books And The Most Pirated Movies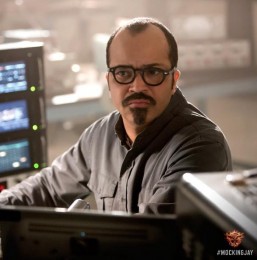 Two end-of-2014 lists caught my eye recently: Publisher's Weekly's compilation of the year's bestselling books, and Tech Times' compilation of the year's most pirated movies.
Let's compare, shall we? In 2014, we used our book dollars to support (drumroll please …) Young Adult literature, basically, plus a little Bill O'Reilly and Gillian Flynn.
Led by John Green's The Fault in Our Stars, the top of the 2014 print bestseller list was dominated by children's and young adult titles that sold more than one million copies. Green's novel, adapted into a film that premiered in June, sold more than 1.8 million paperbacks last year according to Nielsen BookScan, which tracks approximately 80% of print book sales.
The ninth book in Jeff Kinney's Diary of a Wimpy Kid series, The Long Haul, landed at #2, selling more than 1.5 million copies in 2014 (and in a relatively short period of time — the book went on sale November 4). Roughly 20% of The Long Haul's total sales occurred in the first week, when the book moved nearly 320,000 units, the highest first-week sales of the year. The three books in Veronica Roth's wildly popular young adult Divergent trilogy, Divergent (1.4 million copies sold), Insurgent (1.3 million copies sold), and Allegiant (1.2 million copies sold), hit #3, #4, and #6, respectively.
In fact, per Nielsen, the only adult title to sell more than one million print copies last year was Killing Patton, the fourth book in Bill O'Reilly and Martin Dugard's Killing series.
Here's the chart of the Top Ten:
Rank Title Author Imprint Total units 1 The Fault in Our Stars (trade paper) John Green Penguin/Speak 1,813,574 2 The Long Haul Jeff Kinney Abrams/Amulet 1,560,410 3 Divergent Veronica Roth HarperCollins/Tegen 1,426,292 4 Insurgent Veronica Roth HarperCollins/Tegen 1,310,210 5 Killing Patton O'Reilly/Dugard Holt 1,190,152 6 Allegiant Veronica Roth HarperCollins/Tegen 1,146,369 7 Gone Girl Gillian Flynn Broadway 962,797 8 The Fault in Our Stars (movie tie-in) John Green Penguin/Speak 923,182 9 The Fault in Our Stars (hardcover) John Green Dutton 769,065 10 Frozen Victoria Saxon Random/Disney 784,691
People really like The Fault in Our Stars, huh? Like, a lot. Have you read it? It's good! It's not a tearjerker a la Nicholas Sparks, my mortal enemy; it's an intelligent, funny, and heartfelt book. I'm less positive on the Divergent series, but the first two were interesting at least.
OK, so, by contrast, what did we steal this year?
1. The Wolf of Wall Street: 30.035 million downloads
2. Frozen: 29.919 million downloads
3. Gravity: 29.357 million downloads
4. The Hobbit: The Desolation of Smaug: 27.627 million downloads
5. Thor: The Dark World: 25.749 million downloads
6. Captain America: The Winter Soldier: 25.628 million downloads
7. The Legend of Hercules: 25.137 million downloads
8. X-Men: Days of Future Past: 24.380 million downloads
9. 12 Years a Slave: 23.653 million downloads
10. The Hunger Games: Catching Fire: 23.543 million downloads
The most pirated film of the year is a story about thieves and crooks. That sounds about right. And I understand, to some degree, young people (or the young at heart) two-fisting superhero/action movies.
The second most pirated film, though, is Frozen? This is confusing to me. Are parents really stealing a Disney movie to show to their impressionable young ones? Like, 30 million parents? It makes a bit more sense when you realize that iTunes sells the film for $20, because that is an unreasonable price for a cinematic experience that doesn't even come with cover art, let alone a foot massage. I'm pretty scrupulous and I would balk at that.
But parents, seriously, come on. If you want your children to be moral human beings and take care of you when you get slobbery and decrepit, or even just put you in a good old age home and not "the crooked one we saw on '60 Minutes,'" set a good example, okay?
---
Support The Billfold
The Billfold continues to exist thanks to support from our readers. Help us continue to do our work by making a monthly pledge on Patreon or a one-time-only contribution through PayPal.