My Father's Shadow Money
by Jordan Rosenfeld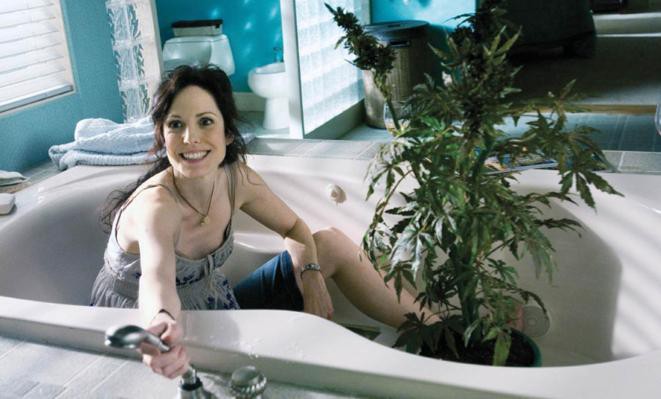 I didn't realize that growing up with my father and what he did for a living gave me a strange relationship to money, or signs of wealth in particular, until my son began to play with a new boy from his school in first grade. The first moment I set foot in their spacious home — which was styled like a mini Italian Villa on the outside in terra cotta and stone, each room like an Anthropologie ad with tile floors and marble countertops; their dining room set and living room tastefully accented in leather and metal — I clutched my arms to my sides, afraid to touch anything. I shouted at my son not to run, not to make a mess, my jaw clenched at thoughts of the damage he could do.
We live in a 950 square-foot home at the end of a quiet cul-de-sac. It's cozy, and the day we were able to call it our own remains one of the proudest of my life, considering that we worked hard to save the money for our down payment by living as we had as graduate students for years. Our kitchen linoleum warps and peels up from the floor in big curls. We can't use the back bathroom until we completely remodel the pipes, which threaten to send mold up inside the walls, and my office is little more than a plywood shack tossed up over the outdoor patio by the previous owners. It is lacking in both insulation and weatherproofing. Still, I've long been aware that, considering we do own a home, and can afford to pay for extracurricular activities for our only child such as Tae Kwan Do class, we are solidly middle class and thus have more than most.
My son's friend's mother drives a new SUV, whereas I drive a ten-year-old Honda, dented and dinged from a variety of mishaps and one hit and run. She dresses in boutique-quality clothes you won't see on the racks at Target, where I shop only when I can't find something awesome at one of the local consignment shops.
The first time we hosted her son over here, I mortified myself. "I know it's pretty small," I apologized — yes, apologized — "but it's comfortable. We're happy in it even though it isn't much to look at. We'll get new furniture someday when our son is older." I was keenly aware of the stained and weathered look of our living room set, the same couches I'd nursed my son on six years ago when it seemed like the fanciest furniture we'd ever owned. Previously, we had no couch or dining room table.
I caught confusion in her eyes, that her normally smiling mouth was turning down. I realized I was making her uncomfortable. She hadn't said a word against our home or furniture. She'd been nothing but lovely to me.
It's not that I have no material desires, but they are few. A writer who lives most of the time in her head, my husband often has to chide me to notice our physical environment because I simply don't see it. The fact of this lack of desire, made my reaction to my son's friend's home all the more strange. After they went home, I sat thinking about what had inspired this urge for apology, where this strange need to defend our material realm had come from.
And then I went home to visit my dad, who still lives where I grew up, in Marin County, California, which has the highest per capita income in the entire state, and certainly a contender for one of the wealthiest counties in the nation. A short jaunt over the Golden Gate Bridge from San Francisco, its physical beauty alone is allure enough for many. The "rich people" were always there in my youth: one out of every three of my best friends lived in three or more story homes and wore the expensive brands of the era (Bennetton, Esprit, Polo). But my mother worked at one make-up counter or another at "The Village" mall for many years, still on food stamps and living in our one-bedroom attic apartment until my stepfather came along.
My dad was not wealthy, either, but he had money. My earliest memories of its physical presence are in blocks of bills, twenties stacked thick as a brick, and multiple bricks of that stacked into a black leather bag. The bag might actually have been a blue duffel, or green canvas, but my mind has settled on the black bag as symbol for its contents: pristine rectangles of cash so crisp its edges were sharp enough to cut, which my father received and then gave away in trade for the stinky weeds I was raised to consider "tomato plants."
I realize that now, with marijuana all but legal in many states, that this probably seems innocuous. Big deal, a little pot, old ladies and teenagers have medical marijuana cards, c'mon. But in the 80s you could go to prison for such sales, and in some states, you still can.
These stacks of cash were not for disposable use. They didn't grant me access to the brand name clothing my wealthy peers could afford. Once, when I was in my twenties, I ran into an ex-girlfriend of my father's, one who had nursed a broken heart over their painful ending. "Your father," she said, in what I at first took to be a fond tone, "never spent a penny of his money on you. You were in ratty clothes, all but rags, but he drove a nice new car."
While it's true my father has always spent money on cars — vintage Cadillacs and a new silver Porsche, something called a Sunbeam and a series of apparently highly collectible ancient diesel Mercedes, it's not true that I grew up wearing rags. That was the vitriol of a woman spurned. But my peers' parents drove brand new Mercedes and BMWs. This, of course, swelled my embarrassment at my mother's puttering VW Bug, which pulled into the school driveway choking on its own exhaust. In contrast, my father's rotating cast of cars made it seem like he was running some kind of black market auto parts business.
Still, when I go home to Marin now, where I haven't lived in 23 years, I experience a cascade of judgments as I pass through these moneyed towns: San Anselmo, Ross, Kentfield, where 700 square foot cottages sell for millions. All the service professionals and teachers and frankly any non-doctor, lawyers or start-up millionaire who works there can't possibly afford to own a home in their own towns. As I pass amongst people who exude an air of leisure and beauty — toned and tanned women in expensive, boutique-quality cottons and name brand heels, lots of older men with younger ladies on their arms, everyone looking like they stepped right out of the modeling studio for J. Crew — I often feel like I'm in the midst of a "Saturday Night Live" commercial.
I realize my own innate mistrust of wealth comes very much from the duality of my upbringing: when we had money, it came illegally and rarely procured any of my young heart's desires. It was window money, shadow money, money I could not touch or talk about.
Jordan E. Rosenfeld's essays and stories have appeared or are forthcoming from: Brain, Child, Modern Loss, Rewire Me, Role/Reboot, The Rumpus, San Francisco Chronicle, The St. Petersburg Times and a collection from Shebooks. She's author of the writing guides Make a Scene and Write Free, and the novels Forged in Grace and Night Oracle.
---
Support The Billfold
The Billfold continues to exist thanks to support from our readers. Help us continue to do our work by making a monthly pledge on Patreon or a one-time-only contribution through PayPal.