The Cost of Camping When You Haven't Gone In 10 Years But Want To Be a Person Who Camps
by Edith Hannigan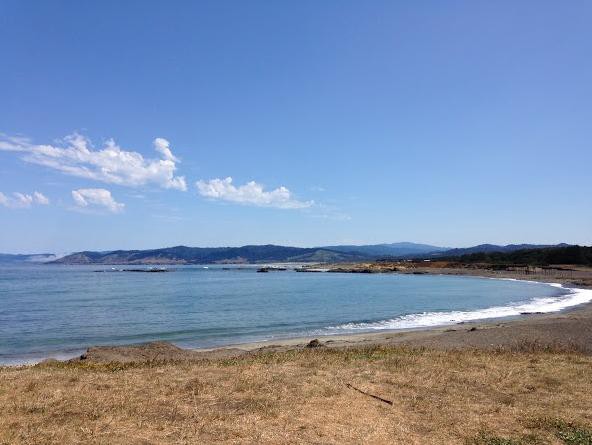 As a kid, my family went camping. Not often, and nowhere particularly exotic, but we did it and I loved it. It was one of the things I always wanted to do more as an adult — especially now that I live in California, where it seems like everywhere you turn there's either a gorgeous coastline or beautiful mountain (or both!). Unfortunately, graduate school and then alternating unemployment stints didn't leave my fiance and I much time or money for collecting camping gear.
In 2013 I got tired of my camping talk and lack of action. I found room in my budget to start devoting some money every month to finding camping supplies and decided we'd go camping sometime in 2014. When I first started buying camping equipment, I thought I might get into backpacking. It seemed the most logical and efficient thing to do — I could go literally anywhere! Everything is so portable! So lightweight! No limits! As I began researching backpacking equipment though, the more backpacking sounded expensive and not all that enjoyable.
It's really easy to find used camping gear on Craigslist, eBay, and at thrift stores. People are always upgrading or cleaning out gear from ten years ago, or going camping a few times and realizing it's not for them. But the quality can be hit or miss, and if you're looking for a tent or stove or sleeping pad that's not too big but not too small, you can start feeling like Goldilocks. More than once, I would find the perfect item the week after I had spent my dedicated camping funds for that month. I ended up not buying as much used gear as I had hoped.
So how much does it cost for two people to go car camping for the first time in over ten years?

$125, $20, and $40: sleeping gear, Mountain Hardware Pinole 20 sleeping bag, Kelty Compression stuff sac, and Thermarest Z Lite Sleeping Pad, all from Campmor.
I bought my own sleeping gear when I thought I'd be backpacking, so I bought a lightweight mummy-style sleeping bag and compression stuff sac; most sleeping bags come with bags to take them on the road, so the compression sac ended up being kind of unnecessary, and I would have preferred a rectangular sleeping bag had I realized I would change my mind about backpacking. I'll get to the sleeping pad in a bit.
$90, $30, and $30: sleeping gear take two, Adventure Sleeping Bag, Thermarest Z Lite Sleeping Pad, two flannel plaid camp pillows, all from LL Bean
I purchased these once I had decided against backpacking, so my fiance lucked out with a rectangular sleeping bag. I got him the same sleeping pad as me and found ourselves medium sized camp pillows, which stuff down into a smaller bag for packing (giving us more room in the car and leaving our normal pillows nice and clean at home). The pillows worked out really well, but the sleeping pads were a bit narrow and honestly, were purchased mostly because my pride prevented me from getting an air mattress and my budget prevented me from getting the nice air-filled pads. After a night of tossing and turning and maybe an hour's worth of solid sleep, trust me on this one — if you're car camping, just go with an air mattress. You can find air mattresses for the same price we spent on these two pads and I wish I had investigated that more.
$145, $22, $5, and $17: Tent, etc., Eureka Tetragon 5 Tent, LL Bean; Eureka Floor Saver, rubber mallet, and tent repair kit, REI
I can't remember if there was a reason why I bought this tent specifically, but it fit my basic requirements: cost effective, good reviews, and would comfortably fit four people. I could have bought a regular tarp instead of the brand/tent-specific floor saver, but I couldn't find one with reasonably similar dimensions to my tent footprint at a good price. At campmor.com, a 9X9 tarp is $45, so I ended up saving money buying the brand one (for once). The tent repair kit wasn't 100% necessary, but "I'd rather have it and not need it, than need it and not have it!"
Total cost of sleeping comfortably at night: $524

$30 and $20: Headlamp and LED Lantern/flashlight combo, REI
The headlamp was purchased during my backpacking plans, but I cannot overstate how nice it is to have light AND have your hands free. No regrets. The LED lantern/flashlight combo was in lieu of a fuel or battery/solar powered lantern — I never found one I liked for a good price, but that was also because I was a bit of a snob about getting a propane fueled, double mantle one like my childhood. After seeing our friends' perfectly respectable non-fuel operated one in action, I can say: good lighting > nostalgia.
Total cost of being able to see after 7pm: $50
$16: MultiTowels, REI
Another backpacking plan — two quick dry, small-packing towels. They were nice to have, but just get kitchen towels from the thrift store or bring your oldest ones from home. We took another 2–3 towels, sponges, a couple rolls of paper towels, trash bags, etc from home.
$0: A camping stove.
My parents still had the one my family used and it was in great shape. My mom shipped it to me packed in one of my favorite wool blankets and both have been winners. She saved me at least $50 (thanks mom!).
$8: Kitchenware, local SPCA thrift store
I found 10 pieces of kitchenware at this store, including serving spoons, some big knives, a bottle opener, a big water jug, some plastic mixing bowls, etc. You can bring your own from home, but I like having a separate set that I can beat up a little bit more.
$30: Silverware and plateware, different thrift store
I purchased a set of six each of Corningware bowls, dinner and salad plates, and some serving bowls in an almost-but-not-quite matching design, as well six each of knives, forks, and spoons. I spent about half an hour on the dusty store floor sorting silverware from four big bins, and came up with a mostly-matching set, which I have to say, I'm pretty proud of. I even found a couple of matching serving spoons! Again, this isn't entirely necessary, but I like having a set to beat up and it was cheaper than getting similar items at camping stores (And also, they aren't sporks. Sporks are useless as forks and as spoons). The Corningware is not lightweight, but I like that I found something unbreakable that isn't plastic either.
I did bring pots and pans from home. We had a specific meal plan, so I knew exactly which ones we would need and we don't own super-high quality cookware anyway. Plus I figured a frying pan was harder to lose in the woods than a fork.
$0: Water cooler, borrowed from a friend
I could not believe the price for a new cooler in stores and ended up not buying one on principle. I found a few at Walmart whose price I could stomach, but I couldn't stomach shopping at Walmart, so here we are, still cooler-less.
$16: Two water carriers , 2.5 gallon Reliance Fold-A-Carrier water carriers, REI
We did not use these. Our campsite was close to a water spigot, so we didn't have a need for significant amounts of on-site water. We also made meals that didn't require a lot of extra water. Again, though, better to have them than not! Plus there's no guarantee our next campsites will be so close to water sources.
$7: Two pack, propane, Target, For the camping stoves
$15: Firewood, bought at a grocery store near the campground. (Don't spread invasive pests! Buy it where you burn it!)
$3.50: Campsuds (all-purpose biodegradable soap), REI
$70: food, beer, ice, etc.
We split up meals with our friends, and we each spent about an equal amount. This amount is certainly variable, depending on what types of food and drinks you decide to have, any strenuous (or not-strenuous) activities you have planned, and of course how many people there are.
Total Cost of avoiding eating off the floor, and cleaning up afterwards: $165.50

$8: Best Rail Trails California, REI
Found on clearance; I include this because I found a cool sounding trail in a state park on California's north coast, which led to…
$43: Campsite reservation fee and transaction fee, ReserveAmerica
That state park with the great rail trail also had awesome tidal pools and seal watching, so it wasn't too hard to decide where to go. I also had never been to Mendocino County and the north coast and sleeping a few hundred feet from the beach seemed like a great way to experience it.
$60: Gas
Total cost of having somewhere neat to stay: $111

Total costs of car camping, for two people, for the first time in 10+ years: $850.50
Could I have spent less — spent more time at thrift stores, bought not-quite-right equipment on Craigslist, borrowed more from friends? Yeah, absolutely, but I wanted a) to buy equipment that would last and that I would want to use, and b) not be reliant on the generosity of friends every time we want to go camping (And, what if we wanted to invite those friends along? We'd need another tent anyway!). Although I could easily have spent significantly more; Eureka, LL Bean, and Coleman are all trustworthy brands that are relatively inexpensive compared to Kelty, Big Agnes, and other outdoors brands. I tried to find a balance because cost effectiveness and quality, and so far I have no complaints about anything I brought with me.
My only regret? Due to a busy late summer and fall, we've only gone camping once. I'm thinking we might do the central coast next spring but those campsites fill up early. Time to start researching!
Edith Hannigan has visited 34 of California's 58 counties and is working on the rest. She has managed to visit Colusa but not Monterey, and she is accepting recommendations for activities in Tulare and Tehama.
---
Support The Billfold
The Billfold continues to exist thanks to support from our readers. Help us continue to do our work by making a monthly pledge on Patreon or a one-time-only contribution through PayPal.