Working While Pregnant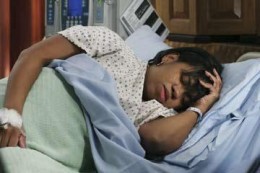 Sometimes the Gray Lady does a good deed. I mean, she spends a lot of time preening, and baiting us with the travails of the city's most obnoxious, narcissistic 22-year-old as he searches for a $3700-a-month apartment big enough to decorate like an Orientalist bordello, complete with a huge oil painting of himself. But sometimes she also manages to help an unfairly fired pregnant woman get her job back:
Ms. Valencia, who earned $8.70 an hour as a potato packer for Fierman in the Bronx, was told by her supervisors in August that she could not continue working unless her doctor gave her a full-duty medical clearance. (Ms. Valencia, who had a miscarriage last year, was told by her doctor that she should work only eight hours a day, no overtime.) Lawyers for Ms. Valencia said the company had violated New York City's Pregnant Workers Fairness Act, which requires employers to make reasonable accommodations for pregnant workers. Her story was the subject of a Working Life column on Monday.
My god, what employers will try to get away with when they think nobody's looking. Sadder still is that most of the time, nobody is looking. If you're working while pregnant, know your rights.
---
Support The Billfold
The Billfold continues to exist thanks to support from our readers. Help us continue to do our work by making a monthly pledge on Patreon or a one-time-only contribution through PayPal.