Kickstarter's New Motto: Kaveat Emptor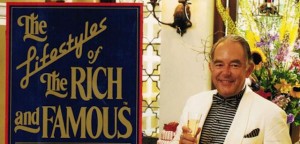 Anonabox, the Washington Post reports, may not just be a silly name for a product; it might have the distinction of being a Kickstarter cautionary tale.
But the Anonabox, which has raised more than $600,000 from 9,000 people since going online four days ago, is a curious case. Most Kickstarter controversies erupt after the fact, when a project has been funded and the creator fails to deliver. (Earlier this year, in fact, Washington's attorney general sued a Tennessee-based project that did just that.) But funders began to notice problems with the Anonabox — a tiny, affordable Internet router that anonymizes your online activity — long before that point. There were glaring discrepancies, they noted, between creator August Germar's original description of the Anonabox and actual pictures of the device online. Germar claimed that he had designed the hardware from scratch, when, in fact, the primary components were bought almost off-the-shelf from China.
Haha oops! And backers are not happy.
Since 9 a.m. today, donors have withdrawn roughly $14,000 in pledges, or 2 percent of the project's earnings to that point. (Under Kickstarter policy, backers can change or cancel their donations at any time before a project closes, with some exceptions if they cancel in the last 24 hours.) According to Anonabox's Kickstarter page, more than 200 people have contributed at least $250 to the project, and a handful have donated considerably more.
Funny that Kickstarter refuses to get involved in a case of fraud and misrepresentation, whereas GoFundMe was quick on the draw when it discovered that a woman was trying to raise money for a lawful abortion. But the bigger lesson is, of course, caveat emptor, everyone.
---
Support The Billfold
The Billfold continues to exist thanks to support from our readers. Help us continue to do our work by making a monthly pledge on Patreon or a one-time-only contribution through PayPal.