Why We Live Where We Live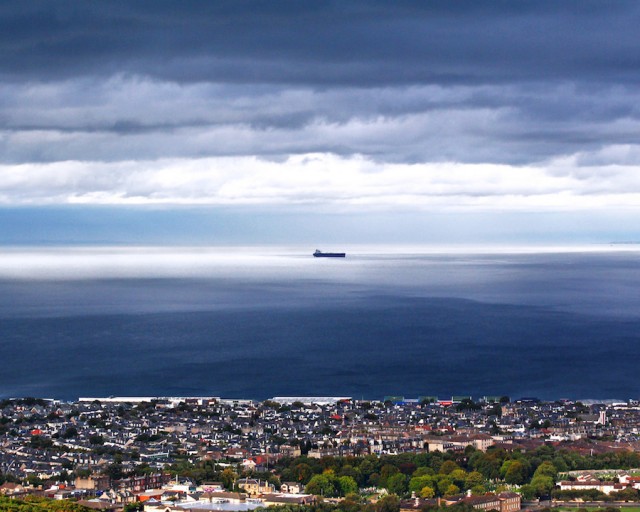 Good morning! It's good to be back.
While I was gone, I met a lot of people who live in cities and countries all over the world: Brisbane, Malaysia, Edinburgh, Montreal, Uruguay, Austin, "somewhere in Michigan you've never heard of, I bet." I also met a few nomads — both singles and people with spouses and children who have given up permanent addresses to travel the world and stay in places for just months at a time.
"Why?" is the most obvious question.
"Why not?" was the usual response.
We live in the places we live because we have ties to our surroundings and the people who live around us, or because our jobs require us to stay in one place and go to a central space five days out of the week. But what if you didn't feel any ties, or worked at a job where you could live anywhere in the world as long as you had an internet connection? Where would you live?
"Why Edinburgh?"
"It's just where I've always called home," one person said, shaking his head after the votes came in for the Scottish independence referendum.
"Why Malaysia?"
"I'm from the Philippines, but went to Malaysia for its tech scene — did you know about Malaysia's tech scene?"
"Why Montreal?"
"To be closer to my wife's family."
"Why this city in Michigan?"
"Because I just bought a condo so I'm kind of stuck. I'd move to Florida if I could."
"And why Florida?"
"Because it's warmer down there."
And then I was asked: "Why New York?"
"At first I was there for grad school, and then because so many media companies are located there and that's where I was finding work. But despite being able to work anywhere as long as I have an internet connection, I've stayed. Because I've built so many relationships there. Because I like public transportation. Because there are still so many things about the city that I like."
"And if not New York?"
"I don't know, maybe I'd try the South again?"
"You could buy a house in East Tennessee."
"For what I'm paying in New York, I'm sure that's true, but then the question is, 'why a house in Tennessee?'"
Photo: Dimitry B.
---
Support The Billfold
The Billfold continues to exist thanks to support from our readers. Help us continue to do our work by making a monthly pledge on Patreon or a one-time-only contribution through PayPal.