Job of the Day: Fake Patient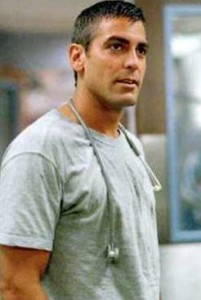 Trigger warning: this NPR article about playing doctor makes the assumption that we all want or could have a "job that we love." That aside, it's an interesting look at a very strange profession.
Some of us are lucky enough to stumble into a job that we love. That was the case for Gabrielle Nuki. The 16-year-old had never heard of standardized patients until her advisor at school told her she should check it out.
"I was kind of shocked, and I was kind of like, 'Oh, is there actually something like this in the world?' "
Since Nuki wants to be a doctor, the chance to earn $15 to $20 an hour training medical students as a pretend patient was kind of a dream come true. Every six weeks or so, Nuki comes to Maine Medical Center in her home town of Portland, Maine, slips on a johnny, sits in an exam room and takes on a new persona.
It's not only good practice for the doctors and good money for the patients. This job could save your life. Occasionally the doctors discover that play patients have actual dangerous medical conditions:
Actor-patient Jim Malloy was told to portray the symptoms of an abdominal aortic aneurysm, which is when the main blood vessel that brings blood to the abdomen, pelvis and legs becomes enlarged. The condition can grow for many years without symptoms. It is most commonly seen in men over the age of 60 who have emphysema, genetic risks, high blood pressure, high cholesterol, obesity and who were or currently are smokers.
Left untreated, if the aneurysm expands too quickly it can burst open or leak blood along the blood vessel walls. This could lead to internal bleeding and death. Fast-growing aneurysms that are larger than two inches across are often candidates for surgical removal.
When Jones examined Malloy, he actually found an abdominal aortic aneurysm. The student initially thought Malloy may have been a decoy, but thought it was best to mention that he detected something real.
Good thinking!
---
Support The Billfold
The Billfold continues to exist thanks to support from our readers. Help us continue to do our work by making a monthly pledge on Patreon or a one-time-only contribution through PayPal.