It's Not Easy Being Green, Except in Vermont Where It's Mandatory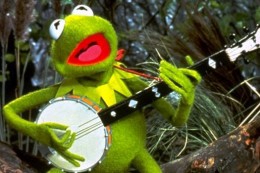 The largest city in Vermont is now powered entirely by green energy! The largest city in Vermont is under 50,000 people. Still, good news!
"We're now in a position where we're supplying Burlington residents with sources that are renewable," said Ken Nolan, manager of power resources for Burlington Electric Department, earlier this month. "The prices are not tied to fossil fuels — they're stable prices — and they provide us with the flexibility, from an environmental standpoint, to really react to any regulation or changes to environmental standards that come in the future." … The Washington Electric Co-operative, which has about 11,000 customers across central and northern Vermont, also reached the 100 percent renewable milestone earlier this year. Both utilities acknowledge that when renewable sources aren't readily available — if the wind isn't blowing or water levels are low — they will purchase traditional fossil fuel-generated electricity. However, when the wind is strong and water levels are high more than enough electricity is generated and the surplus can be sold to other utilities. On average, they will be selling more than they buy.
Thanks to some kid with a clipboard who approached me when my defenses were down, my little family buys its electricity through Green Mountain Energy, which swears that the only power that comes to our apartment is clean, healthy, renewable energy from wind turbines. (Plenty of other providers out there, such as Arcadia, make the same promise.) Maybe our electricity is actually formed by the tiny hands of children, like the ones that enable the Snowpiercer engine, who knows, but we get to feel good about ourselves for no extra cost.
---
Support The Billfold
The Billfold continues to exist thanks to support from our readers. Help us continue to do our work by making a monthly pledge on Patreon or a one-time-only contribution through PayPal.