The Year We Saved $10K: It Was Like Shopping For A New Life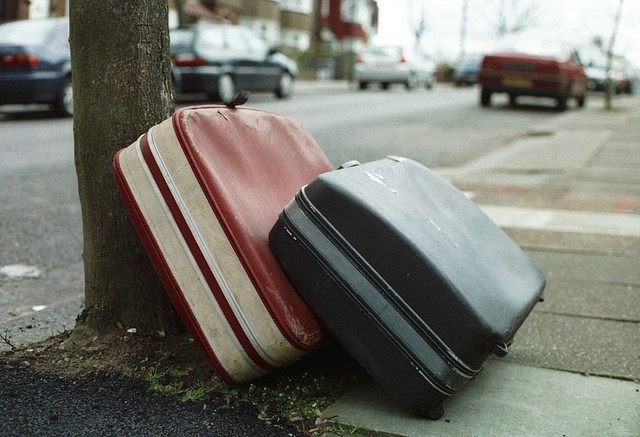 Today's "The Year We Saved $10K" stories are about saving as it relates to location. Jill saved her money while living in an area with a low cost of living, and Molly socked away her $10K while planning for a move.

Jill: When I was an undergraduate student in the early 2000s I "made" roughly $10,000 toward the end of my third year after applying for student loans that, as it turned out, I didn't immediately need. I had a scholarship from an external organization and that, coupled with a small scholarship from the university as well as my part-time job at the library, meant that for a few months I had a huge amount of cash sitting in my chequeing account, which at times was a little surreal.
I was very practical about it and I ended up using it to pay a year's advance of rent on a new one-bedroom apartment, which was $500/month (since I paid the year in advance I saved $250), and put the rest of it into Canadian Savings Bonds. I'll admit that it's debatable whether I made this money but the memory of seeing all that cash in my account when I was 19 or 20 fills me with a strange nostalgia, especially since I am currently broke!
In my late 20s I enrolled in a one-year post-graduate teacher training program in Ontario. The teaching market in Canada is incredibly saturated, but I had my eye on teaching internationally, so I wasn't too concerned about job prospects. However, most reputable international schools understandably want teachers who have at least two years of experience. Fair enough.
After graduation I had no leads despite applying to schools all over the world. Finally, I applied for a position in the Arctic and got an immediate response. I was hired to teach in a tiny fly-in village. The school paid for my accommodations and that along with a decent salary and a northern allowance meant that I was able to pay down $10,000 of student loans in less than a year and put a few thousand dollars away in savings. Unfortunately I was not a good fit for that environment and couldn't face the thought of a second year.

Molly: I wanted to send along my story, since I saved $10K in six months! I always thought if I wanted to leave NYC and move somewhere random, the amount of money I would be comfortable doing that with would be $10,000. Fast forward a year and I've had enough of New York and my boyfriend and I decide we're moving to Maine.
I had been making minimum wage for the entirety of my time out of college, and my boyfriend was literally making more than me on unemployment. About six months before we were set to leave I finally got a better job that paid $20/hour, plus time and a half for overtime (does anyone get overtime anymore??), which felt like a fortune to me.
Since I was used to extremely cheapo living (see: NYC, minimum wage), I basically didn't change my lifestyle at all, except for buying nice shaving cream. They had just opened a TD Bank branch two blocks from my office, so I walked over, opened a savings account, and every time I got paid, I would deposit 70% of my paycheck into the savings account. It was, I daresay, fun? It was like the equivalent of shopping on your lunch break, but like, shopping for a new life. So six months of that, plus a little well-timed birthday money, put me right up to $10K right before I moved.
And do you know how much cheaper it is to live in Maine? So much.
Photo: Harry
---
Support The Billfold
The Billfold continues to exist thanks to support from our readers. Help us continue to do our work by making a monthly pledge on Patreon or a one-time-only contribution through PayPal.