GOOD ENOUGH Homes & Destinations: What You Get For $400K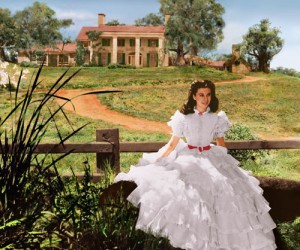 The Gray Lady goes all Dr. Evil on us today and asks, "What can you get for … ONE MILLION DOLLARS?" But then she chooses the most boring places: California, Dallas, and New York. Wouldn't you rather see what one million dollars would buy you in Las Cruces, or Toledo, or Indianapolis? Bah. Anyway, apparently six figures will get you a live-in history lesson in the Adirondacks:
a four-floor 1830s gristmill with two bedrooms and one-and-a-half bathrooms, and a one-bedroom guest cottage … The owners retained the mill's open, airy feel, with exposed stone walls, wide-plank wood floors and beam ceilings. Original fixtures and mill machinery were left throughout, including roller machines, huge grain funnels, a drive shaft and winnowers to separate grain from chaff. … The skylighted master bedroom suite takes up the fourth floor. Here, a whirlpool tub overlooks the waterfall. A ladder leads to a small sitting loft. The room has a wood stove in front of an exposed stone wall. The daylight basement is used as a workshop.
OK that does sound pretty awesome, especially the tub overlooking a waterfall part. Makes it almost worth living on a mountain 75 minutes outside of Albany.
But what if you don't have one million to spend, especially since we all know, anyway, that one million dollars isn't cool? I'm so glad you asked. Herewith, this week's installment of GOOD ENOUGH Homes and Destinations: What You Get For $400,000.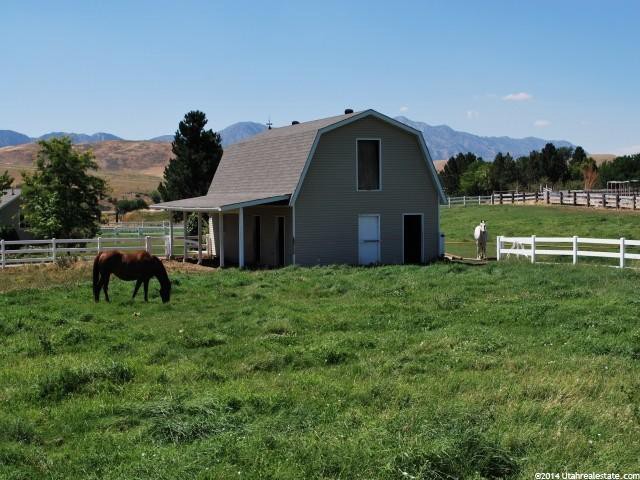 A four-bedroom, three-bath, 4,000+ sq ft rambling ranch-style home on 2.5 acres with 360-degree mountain views for $399,000, in Paradise, Utah, via Movoto. Huge horse barn! Lots of pasture! The house comes with three family rooms, which is a little mystifying but okay, and a new roof (practical), and insane views (priceless). Live in Paradise without the inconvenience of dying first! Horses not included.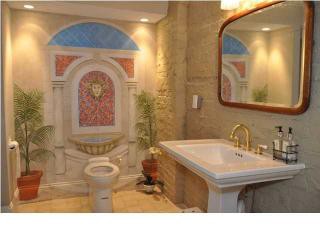 A three-bedroom, four-bath (and look at that bath!), 2700+ sq foot 1930's brick house in Chattanooga, TN, for $400,000, via Trulia. Gorgeous black-and-white tiled kitchen with a large windows, cool glass cabinets, and a breakfast nook. Ceiling fans, arched doorways, walk-in pantry, walk-in closets, fireplace, built-in bookcases, deck, porch, lush backyard … this house has character.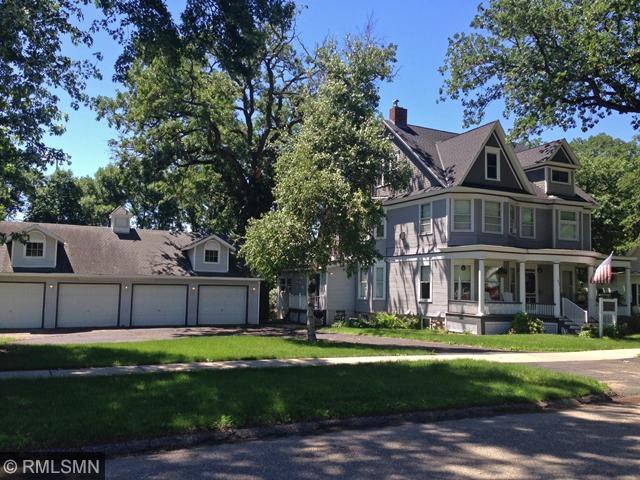 Six bedroom, 6.75 bath (?!), 4,500+ sq ft Victorian-style extravaganza c.1900, currently used as a B&B, in Cannon Falls, MN, for $399,500, via Movoto. It's the size of a small city. Four car garage, porch with an American flag, backyard, balcony, hot tub, finished basement, formal dining room, all within walking distance of downtown. The owners are selling the business too. Make 'em an offer. The house has only been on the market for a week or two and they already seem exhausted. Be your own boss AND work from home!