Around the World on $80 a Day
by Laura Chanoux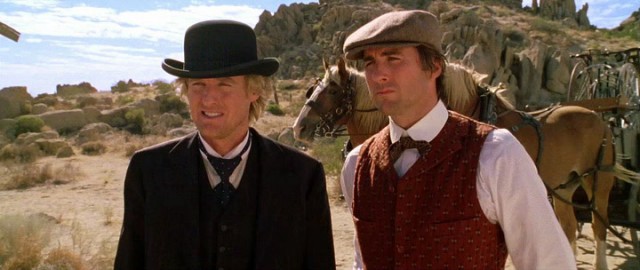 In March 2012, my fiancé Eric and I flew from JFK to Phnom Penh, Cambodia, to start an eight month trip through Southeast Asia and Europe. Eric had been planning and saving for the trip for three years while he worked at a major law firm. We had a rough idea of where we wanted to go, but no actual itinerary. Our budget was $80 per day. We tracked our daily expenses in a shared spreadsheet. In some cities, $80 was more than enough, but in others we struggled to keep costs down without sacrificing parts of the travel experience we wanted.
The exchange rates listed below are estimates for when we were in each country two years ago.
Siem Reap, Cambodia
$1 = 4000 riel
Siem Reap is the city closest to the Angkor Wat temple complex. Eric lived there for six months while working at an NGO after law school. We spent three weeks at a guest house while Eric showed me around. Though Cambodia's official currency is the riel, the American dollar is used everywhere. It took me some time to get used to paying for a $0.50 soda with a dollar bill and getting 2000 riel in change.
Daily spend:
+ $7 for a double room with private bathroom (cold shower) and overhead fan. Geckos are free of charge.
+ $3.50 for lunch for two, usually stir fry or curry
+ $1.50 for coffee and a snack
+ $3.50 for dinner for two
+ $10 for drinks
Total: $25.50
Aside from buying books, paying for the Angkor Wat entrance pass, and once splashing out for a $4 per person steak dinner, we usually spent less than $30 per day.
The Gili Islands, Indonesia
$1 = 10,000 rupiah
The Gili Islands are a trio of small islands near Bali. Eric and I spent a week there relaxing after we each had a bout with food poisoning when we first got to Indonesia.
Daily spend:
+ 150,000 rupiah for a homestay with a cold salt water shower. The next night we upgraded to a 250,000 rupiah room with a fresh, hot shower and a working fan.
+ 170,000 rupiah for sandwiches and access to wifi
+ 240,000 rupiah paid in advance for two of us to spend the next day on a snorkeling trip with lunch included
+ 5000 rupiah for a large bottle of water
+ 70,000 rupiah for two fruit shakes and unlimited people-watching
+ 20,000 rupiah for four beers and access to wifi
+ 60,000 rupiah for night market fried noodles
+ 50,000 rupiah for two drinks on the beach
Total: 765,000 rupiah, or about $76.50
The exchange rate made our bank account look incredible on ATM receipts, but we found it difficult to stay under budget. Another traveler assured us that it was because we wanted fancy things like fresh water showers.
Paros, Greece
$1 = 1.3 euros
By August, Eric and I decided to stay in one spot for several weeks to start figuring out what we'd be doing once we moved back to the United States. We both love the Greek islands and wanted to find out if it was possible to visit on a strict budget.
Daily spend:
+ 35 euros for a small hotel room in Naoussa. It had a little patio with a table where we would eat lunch and spend our evenings working.
+ 8 euros for a loaf of bread, salami and cheese, and water bottles for lunch, supplies usually lasted two days
+ 12 euros for four cappuccinos. We spent every afternoon in the same waterfront cafe while we applied for jobs and freelance gigs. The waitress recognized us when we returned on our honeymoon two years later.
+ 4 euros for gyros or souvlaki dinner
+ 4 euro bottle of wine that would last us two nights
Total: 63 euros, or about $80
Some days we'd skip the second cappuccino so we could spend more on a meal that required forks. We managed to stay exactly on budget for a full month.
Oxford, England
$1 = 1.6 pounds
Eric and I had spent about 60 of the allowed 90 days per six months in the Schengen visa zone by October, so we decided to visit England to give ourselves more flexibility on when our tourist visas would expire. Eric had worked at a hostel in Oxford one summer and loved the town. We planned to spend a week, which turned into a month, and after a while we stopped keeping track of the budget because there was no way we were under $80 any day.
Daily spend:
+ 40 pounds for two dorm beds
+ 8 pounds for two pies from Pieminister in the Covered Market. We got a loyalty punch-card and got a free pie every four days.
+ 5 pounds for two drinks while we used the Starbuck's wifi
+ 10 pounds for dinner ingredients from Sainsbury's to be cooked at the hostel
+ 10 pounds for beers at a local pub where I fell in love with Cotswold Wheat Beer
+ 4 pounds for the occasional sticky toffee pudding — I regret nothing.
Total: 77 pounds, or about $123
I have no idea how to visit England cheaply unless you couch-surf or have local friends. The British pies and beautiful landscapes are worth it.
Brasov, Romania
$1 = 3 leu
After England, we headed for Eastern Europe to get a handle on our budget again and count down our last days outside of the Schengen visa zone. We made it to Transylvania just in time for Halloween.
Daily spend:
+ 80 leu for two beds in an otherwise empty dorm room
+ 24 leu for lunch of sausages and polenta
+ 6.5 leu for coffee at a shop on the main square that had wifi and played "Call Me Maybe" every half hour
+ 12 leu donation to see the Black Church
+ 35 leu to split a pizza for dinner
+ 60 leu to watch karaoke and drink beers at an Irish pub
Total: 217 leu or $72.50
In Romania we had to watch ourselves to stay under $80, but it wasn't a major challenge. At least, not until I found the delicious 6 leu hot chocolate that I wanted to drink all the time.
Our $80 budget largely worked well for the two of us. I like to think that spending so little in Cambodia evened out our later splurges in England, whether the numbers add up or not.
Laura Chanoux works in higher education in Chicago and spends her free time looking up airfare to Paris.
---
Support The Billfold
The Billfold continues to exist thanks to support from our readers. Help us continue to do our work by making a monthly pledge on Patreon or a one-time-only contribution through PayPal.