Monday Link Round-Up: Class Matters; Are Belts (and Fathers) Undervalued?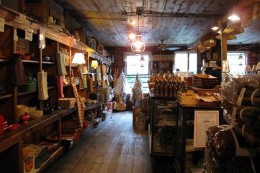 Lots of fascinating money-related reads this weekend:
+ Start-up with a dumb name ("Beltology") thinks it can make men's belts the next pocket square:
Mr. Heffernan, 40, approached the exercise in a way that befits an M.B.A. who had spent a year working at Bain Consulting. "We looked at the numbers, which were just staggering," he said. "Socks, particularly colored socks, were up, gloves were up, scarves were up, even ties were up." Everything was up, that is, except belts. "We thought, surely this is a sleeping giant," he said.
In January, the couple launched Beltology, an online-only brand devoted to giving the least-noticed, least-talked about and least-fetishized accessory in menswear its proper place of worship. "We want to do for belts what Swatch did for the wristwatch back in [1983]," said Mr. Heffernan.
(WSJ)
+ Progressive Manhattan private school, one that is actually and not just theoretically multi-cultural, takes children on field trips to their own very different houses:
"We knew we needed to talk about social class," said Lois Gelernt, the teacher who came up with the idea. "It was opening up a can of worms, but if we were never going to talk about who we are and where we come from, the sense of community wasn't going to be there." …
Still, for all of the school's commitment to diversity, openly acknowledging who lived where and how well was complicated. It became easier for the parents when they realized that the children had no issues with it; at 4 or 5, they're still a few years away from wielding the word "rich" as a weapon or experiencing deep and lasting class envy. "Four-year-olds have no value judgments about one house being better than another because it's fancier," said Sarah Leibowits, who teaches that age group and now leads the visits. "They don't think that way. That's what adults think."
(NYT)
+ Just in time for Father's Day: Do fathers matter? According to a new compilation of research, yes, and in fascinating ways:
Some new research explains genetic and epigenetic links that are unique to fathers and their children, while other studies explore the impact of fathers' presence or absence. In many studies, there is no clear divide between the biological and psychological: Being around dads affects children's biology, which in turn affects their mental states, like happiness, and their success in life.
(NYT)
Did you read anything insightful and interesting over the weekend? Or enjoy Maleficent?