My Last $100: Eating My Feelings, Nourishing My Mind And Soul
by Yaffa Fredrick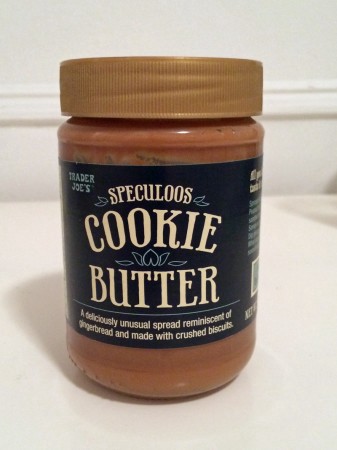 $6.25, Trader Joe's Cookie Butter: At the end of an incredibly long workday, I was craving "a deliciously unusual spread reminiscent of gingerbread and made with crushed biscuits." Fortunately, Trader Joe's had just the jar for me.
$5.00, Iced skim latte from Culture Espresso: As soon as it hits 60 degrees, I spring for iced drinks. Apparently such a luxury comes at an additional cost. My coffee shop is now charging 50 cents for ice in any beverage, taking my already overpriced latte to a whole new level of absurdity.
$3.00, Twix Bar at the TriBeCa Film Festival concession stand: My boss was generous enough to give me her tickets to see "Chef," a wonderful film about a Cuban food truck. After watching close-up after close-up of cooks in action, I became incredibly hungry. Sadly, I was forced to settle for the only available item in the theater: overpriced American chocolate.
$16, Registration for Improve your Knish IQ Class at Brooklyn Brainery: Because I'm Jewish, and there are knish samples involved. How could I not?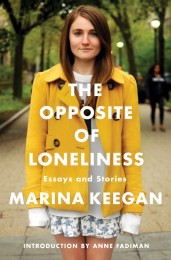 $23, Hardcover of The Opposite of Loneliness, essays and stories by Marina Keegan: Like every recent grad, I read Keegan's beautiful essay shortly after her tragic death. And when I learned an entire book of her work had been published, I ran to BookCourt, the local bookshop in my neighborhood, to grab a copy. Fortuitously, when I arrived, the store was hosting a reading of Keegan's work. I stayed to listen, then nabbed the last copy on the shelf.
$50.75, Röyksopp & Robyn Do It Again Tour 2014 tickets: I recently began experimenting with the possibility of becoming a vegan. In preparation, I followed several vegan blogs on Twitter, or so I thought. I followed Brooklyn Vegan only to discover that newsflash (!), it's a music site. However, I'm glad I didn't unfollow them because my loyalty to their Twitter feed resulted in a pre-sale code for Robyn tickets this August. And yes, I'm practicing my "Call Your Girlfriend" dance as we speak.
Yaffa Fredrick lives off of overpriced lattes in Brooklyn.
---
Support The Billfold
The Billfold continues to exist thanks to support from our readers. Help us continue to do our work by making a monthly pledge on Patreon or a one-time-only contribution through PayPal.