A Hedge Fund Manager Turned Environmental Activist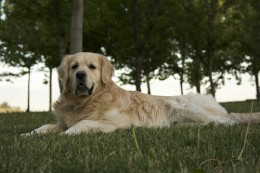 Tom Steyer is the kind of all-American overachiever who seems to exist only on paper: number one in his graduating class at Phillips Exeter Academy, summa cum laude and captain of the soccer team at Yale, a Stanford MBA who became a superstar at Goldman Sachs and then went on to create the world's fourth-largest hedge fund, turning $8 million into $30 billion in about 20 years. His personal fortune is estimated at $1.5 billion.
So it's a bit startling when the human résumé comes bounding out of a narrow brownstone in San Francisco's Pacific Heights on a cool spring morning, pale legs exposed by knee-length shorts, wearing white socks with black trail-runners. With his flop of copper-blond hair and his shaggy enthusiasm for a 7 am hike, he seems less like a Rockefeller than a golden retriever ready for his run.
This Men's Journal profile of the unlikely pursuit of billionaire Tom Steyer is excellent. Steyer takes the writer, Joe Hagen, for a hike, squeezes Meyer lemons, yells into canyons, drives an old hybrid Honda Accord, and says that anyone who doesn't see that his former employer Goldman Sachs "got deferential access and deferential outcomes," is a "fucking idiot."
Kinda love him:
Since early last year, the 56-year-old has been using his vast fortune to wage political warfare against climate-change deniers, eco-antagonists, and oil-industry sympathizers. He started a super PAC that goes after candidates who support the building of the Keystone XL pipeline, the joint American-Canadian oil project meant to help funnel millions of gallons of dirty fossil fuel from Canada to the Gulf of Mexico for sale around the world. In Steyer's view, the oil from the pipeline would produce enough carbon to send the world sliding into irreparable disaster.
Also this, which ties back to what Kevin Roose talked about in his interview with Michael Dang:
"I think I was on this very straightforward escalator — grammar school, high school, college, get a job on Wall Street, kind of everything leads to the next thing," he says. "But at what point do you get to step back and say, 'I'd like to take a broader view of my time on this planet?' "
Photo: lamimesis