Things I Bought That I Didn't Use
by Amanda Green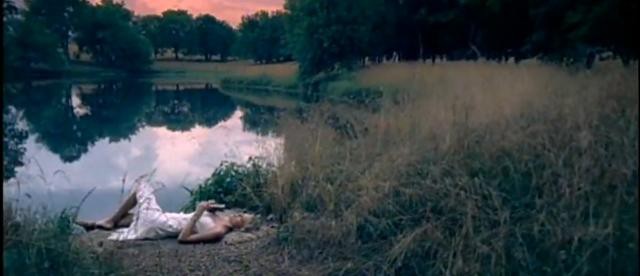 Cuisinart blender:
Years before everyone began starving themselves with juice cleanses, I bought a Breville Juice Fountain at Williams-Sonoma for hundreds of dollars. At the time, it was the yuppiest thing I had ever done. I juiced regularly for a few months and then got tired of washing all those stainless steel parts and pretending like I was actually going to consume leftover carrot chunks. So I sold it on Craigslist to some nice guy whose girlfriend was also going on a health kick. If I were a betting woman, I'd wager it's since been re-sold and is now collecting dust on another person's kitchen counter. Anyway, I bought a blender because I like it when my boyfriend makes me smoothies when I stay with him in L.A. And that's the problem: I like it when someone else makes me smoothies. But I don't actually crave them enough to make them myself or worse, buy them elsewhere.
Six sessions of laser hair removal:
I'm the perfect candidate for laser hair removal — pale with dark hair, but not too much. I couldn't resist buying six sessions for some ridiculous price like $60 on Lifebooker, Groupon, or one of those sites. But there was some finer print below the usual fine print: A male technician would be zapping my pubic area with a laser. I was fine with that, until I looked at the place's Yelp reviews. One reviewer complained the guy was skeevy. Another had "painful blistered burns" and was still "hairy as ever." I decided not to get what I paid for.
Leather owl purse:
I bought this adorable purse from one of those leather shops in San Francisco that's not one of those other leather shops. I violated two of my usual rules by: 1) not haggling on the $80 price, and 2) buying something I couldn't use right away. The main compartment and tiny wing pockets just couldn't hold all my stuff. I figured I'd buy a smaller wallet and somehow pare down my purse essentials. I still haven't done it.
Falafel mix:
It was on sale, or I was deluded. Probably both.
A number of web domains:
An ex-boyfriend loved the idea of buying and selling web domains for profit. I hoped to actually do something with my purchases. Some were fun names for projects that were never fully conceived. Others were abandoned as first drafts, like the web comic I still wish had been.
Dinosaur Sandwich Crust Cutter:
I bought this to make sandwiches for my niece. She's two months old.
I'd recommend this duvet cover to anyone who wants to sleep on a
cloud … that they have to iron all the time. The individual ruffles never laid flat, so it looked more like a rag rug than the gorgeous bedding in the picture. I bought the duvet cover on sale, so I didn't feel that bad when I donated it to Goodwill.
False eyelashes and eyelash glue:
All the other girls were doing it, so I asked my burlesque-dancing co-worker to show me how. She did, and it looked so easy… Until I was trying to stick this spider-like thing right above my lash line and what if I glued my eye shut and maybe it's upside down and how do the Real Housewives put these on every day and I gave up.
Vintage Frye boots:
A few years ago, the only boy who ever asked me to dance in junior high died way too young. We didn't "go around," which is what the kids called pretending to date in my small Texas town. But he made me feel pretty at the most awkward time of my life. By high school, he'd changed. He grew six-pack abs one summer and returned to school with an older girlfriend and a place on the football team. In 10th grade, he moved to a different high school. The last time we talked, we were headed off to separate colleges 45 minutes away from each other. We never followed through on plans to meet up. And yes, I realize this sounds like a Taylor Swift song.
Years later, I logged in to Facebook and found out he was dead. I don't know what happened, but the vague obituary suggested something worse than an illness or accident. His picture was unrecognizable. So I spent the rest of the day absentmindedly surfing the web and thinking of him, and I bought these vintage Frye boots that reminded me of home. It feels crass to call it retail therapy, but I guess that's what it was.
Amanda Green lives in New York.
---
Support The Billfold
The Billfold continues to exist thanks to support from our readers. Help us continue to do our work by making a monthly pledge on Patreon or a one-time-only contribution through PayPal.