Budget Super Bowl Snacks
by Katie Hannon and William Foster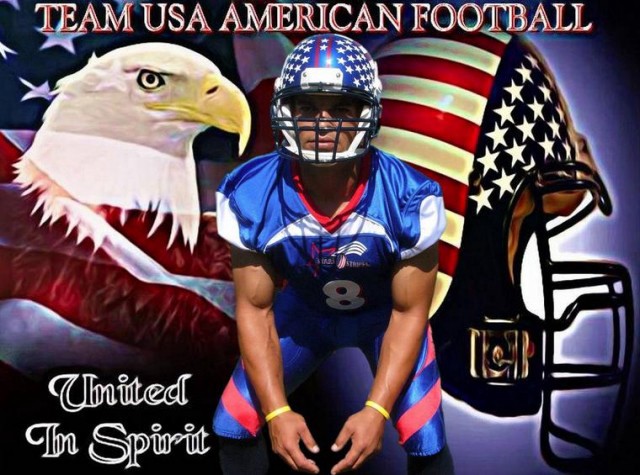 Throwing a great Super Bowl party doesn't have to mean shelling out for expensive, brand-name snacks. Your guests will "snap" up these fun and affordable treats. We guarantee there will be NFL (No Food Left) at the end of the night!
OT Tortilla Taquitos (Total cost: $6)
These Tex-Mex-inspired delights are suggestive of handcrafted tortillas made with fresh corn masa.
• 2 24-packs corn tortillas (6" diameter or smaller) ($3)
• 6 cups Canola oil ($3)
Roll up one tortilla inside another. Cut in half. Secure with toothpicks. Deep fry until golden brown.
Makes 48 taquitos. Vegetarian and gluten-free.
SeaBronco Unity Tartare (Total cost: $15.54)
When all is said and done, a Super Bowl party isn't about who wins the game. It's about sharing the experience with good friends. With this dish on the table, even the most fanatical fan won't lose sight of that essential fact.
• 600g horse haunch (£9.28)
• Seawater
• 1 egg yolk ($0.25)
Cut horse haunch into ¼" cubes. Mix with a generous splash of seawater. Top with yolk.
Makes five large handfuls of tartare. The yolk symbolizes rebirth.
Touchdown Bean Dip (Total cost: $6)
Your guests will definitely do a weird little dance when they taste this dip.
• 2 15.5 oz. cans refried beans ($2)
• 1 can Crisco ($2)
• 1 large bag tortilla chips ($1.50)
• Iceberg lettuce, to dress ($.50)
Line serving platter with leaves of iceberg. Mold refried beans into the shape of a football (tip: make the bottom flat so it sits steady on the platter.) Draw "laces" on your football using Crisco. Serve with tortilla chips.
Serves 14 or more. Don't fumble!
Eleven-Man Nachos (Total cost: $17.50)
This team of flavors will tackle big appetites, and it's bolstered by some of the most affordable canned items at the grocery store. Go get 'em, boys!
• 1 large bag tortilla chips ($1.75)
• 1 16 oz. bag Mexican shredded cheese ($3.29)
• 1 8 oz. can water chestnuts ($1.01)
• 1 7 oz. can pickled sliced jalapenos ($1.06)
• 1 7 oz. can chipotle peppers in adobo sauce ($1.40)
• 1 2.25 oz. can sliced black olives ($1.34)
• 1 15.5 oz. can black beans ($1)
• 1 2 oz. can salted anchovies ($1.50)
• 1 2 oz. can capers ($2.20)
• 1 16 oz. jar Pace Picante Mild salsa ($1.98)
• 1 8 oz. container sour cream ($0.97)
Arrange chips in an oven-safe dish. Drain canned ingredients and arrange over chips. Distribute cheese evenly atop dish. Bake for 10–15 minutes at 350 F. Serve with sour cream and salsa.
Serves 5–10 extremely drunk people who don't realize what they're eating.
Whatever bullshit they tell you to do here (Total cost: $?)
Cleat Cake (Total cost: $6.48)
Give your party some traction with this old favorite.
• 2 Entenmann's Coffee Cakes (2 for 1 at the day-old rack: $4.29)
• 1 box 5/16″ steel thumb tacks ($2.19)
Take off your shoes and put one on each cake, sole down. Cut around the contour of each shoe so that you're left with two shoe-shaped cakes, one left-footed and one right-footed. Press the tacks, points up, into the surfaces of the cakes. Dig in!
Makes 1 pair of cleat cakes.
Sidelines Gatorade (Total cost: $12.15)
Football fans will love the refreshing boost of a tiny cup of Gatorade.
• 1 1-gallon bottle Gatorade 03984 Lemon-Lime liquid concentrate ($8.99)
• 1 200-pk. Dixie 3-oz. drinking cups ($3.14)
• 4 gallons tap water
• 1 5-gallon cooler
Get the old cooler out of the garage. Shake out the dirt and dead leaves, and pour in the concentrate and water. Mix. Serve in tiny paper cups. For an authentic sidelines experience, guests should crush cups after drinking and discard them haphazardly on the floor.
Serves: All your guests, over and over again.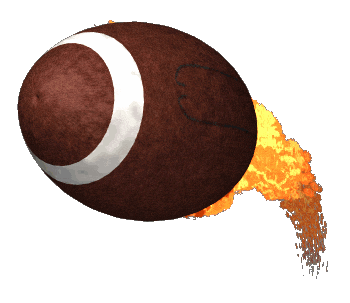 Katie Hannon and William Foster are co-founders of 50/50 Global Solutions Unlimited.