The Annual Cost of My Cross-Country Relationship
by Amanda Green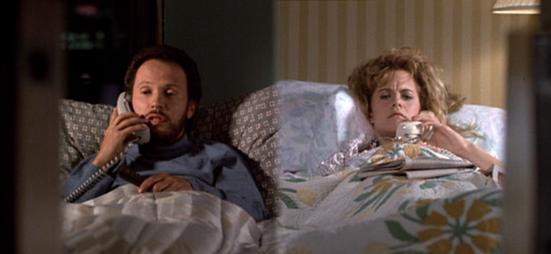 I live in Manhattan, and I used to joke that dating a guy in Brooklyn was a long-distance relationship. In October 2011, I went on a date with Adam, an L.A.-based TV writer who was working in New York. He told me he needed a long-distance relationship like he needed eight years of a Herman Cain presidency. So of course, we fell in love. Adam kept coming to New York for work and convinced me to visit L.A. for pleasure. By May 2012, our bi-coastal romance was official.
I got a travel rewards card, and Adam and I set a goal of seeing each other once a month in 2013. I spent most of the year freelancing from home, so I did a lot of flying. For this tally, I'm not going to figure in the cost of airport snacks, though paying nearly $4 for a liter of water pains me every time. I'm also not counting what I spent on the relationship when we were together in the same city or for Adam's birthday/Hanukkah/just because, though I'll confess I get treated a lot. This doesn't include what Adam has spent over the year coming to see me, either. All that said, here's how it all added up.
January:
I was so young and naive in early 2013. Paying for cabs both ways, checking bags, and flying a bunch of different airlines before I discovered Virgin America.
Airport cab fare: $136.46
Checked baggage fees: $50.00
Ticket to Miami: $202.80
Days in L.A.: 11
February:
No traveling!
March:
I knew things were getting serious when I was invited to Adam's annual family trip. He and I met in Miami for two nights and split the costs of a hotel, plus renting and fueling a douchey red convertible we named Travis Trey Powers. We spent the rest of the time in a rented house with his family. His parents paid for accommodations, food, and fun for not one, not two, but three adult couples. (Thanks, guys!)
Airport cab fare: $36.66
Checked baggage fees: $50.00
Days in Florida: 8
April:
Finally, some rewards from my credit card! I purchased a free — well, "free" — flight to L.A. back in February. But I was still wasting money taking cabs and checking bags, which should be a lyric in a rap song about people with mad disposable income. (I'm not one of them.)
Airport cab fare: $140.73
Checked baggage fees: $50.00
Days in L.A.: 8
May:
Turns out, riding the LIRR to the AirTrain is really easy. To maximize my time in L.A., I tend to leave in the afternoon and arrive in NYC just after midnight. I'm not sure about public transportation from Jamaica that late, so I always take a cab back home.
Airport cab fare: $69.39
Checked baggage fees: $50.00
In-flight Internet: $21.00
Ticket to L.A.: $274.70
Days in L.A.: 8
June:
No traveling!
July:
Adam visited me in July and complained incessantly about how hot it was. I'd include the extra-high Con Ed bill I got when he ran the air conditioner non-stop, but that stuff isn't being tallied.
Ticket to Cleveland: $252.80
August:
I spent Labor Day in Akron with Adam and his parents. They took care of accommodations, fun, and even let me stay an extra night when my flight home got cancelled after Adam's took off. And his mom drove me to the airport at 6 a.m. so I'd make an interview back home the next afternoon. I kept costs low by riding to and from LaGuardia on the M60 bus.
Ticket to L.A.: $323.80
Time in Akron: 6 days
September:
I bought my September ticket right before I got a permalance gig mid-September. I worked the first week, took a week off for my trip, and then came back. My new boss was fine with it. With extra money and no extra time, I ended up buying expensive last-minute tickets the rest of the year.
Airport cab fare: $138.68
In-flight Internet: $21.00
Ticket to L.A.: $377.80
Time in L.A.: 8 days
October:
Another travel-related expense I'm not tallying up: All the cold medicine I bought after catching something on my September flight back to NYC. I was sick for weeks and then developed a nasty sinus infection in time to be the one miserable, sober person at a vineyard wedding.
10/31–11/3
Time in L.A.: 4 days
November:
Adam and I celebrated Thanksgivingkah with his family in Woodstock. Once again, his parents rented the house, made the latkes, and coddled us all like we were giant babies. They're wonderful hosts.
Cab fare (from previous trip to LA): $69.39
Metro-North train tickets (one-way for the two of us): $34.00
Time in Woodstock: 4 days
December:
In addition to traveling with Adam last month, I spent nearly a week in November with my sister as she had her first child. I wouldn't have missed it, but I'm really sick of flying. I bought a last-minute flight to L.A. for Christmas, which I'll never do again. Everything was full and super-expensive, so I bought an early morning flight with a layover in San Francisco. I resolve to never do such a thing in 2014.
Cab fare: TBD
Ticket to L.A.: $594.70
Time in L.A.: 12 days
In total, I've spent $2,893.91 to spend 69 days with Adam in 2013. (Again, this does not include his time in NYC or my upcoming cab fare.)
Getting to spend time with the man I love: Not priceless. Very expensive — and totally worth it.
Amanda Green lives in New York.
---
Support The Billfold
The Billfold continues to exist thanks to support from our readers. Help us continue to do our work by making a monthly pledge on Patreon or a one-time-only contribution through PayPal.