Keep It Short and Sweet When Quitting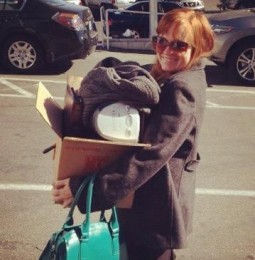 Quitting your job should be pretty straightforward, right? Give advance notice and thank your boss/team for the opportunity to work with them. Keep it short and sweet. Don't burn any bridges, especially if your industry is small.
Basically, as good as it might make you feel, it's not time to vent about all the reasons you hate your job and the people you worked with as we learned from this "I Quit" email posted on Gawker last night:
Hello XXXXXX Team,
After careful consideration, I will be ending my employment with PwC effective Monday, November 11th.
I've done two audit internships, one at Deloitte and one at PwC. I hated it then but I thought I'd give it a third try. Third time's a charm right? GTFOH(If you don't know what it means Google it!) Basically, my time here as an associate has confirmed everything I already knew ten times over. Auditing is a job for people who truly don't have any other options and don't know what else they could be doing. You work day in and day out pulling useless documentation and filling out useless workpapers that won't really benefit anybody. All of it is BS! After asking dozens upon dozens of auditors what they think of their jobs and getting responses that include "I love my job!" or "I wouldn't trade it for the world," I realized just how fake auditors can be.
It goes on from there and concludes with a list of reasons why Beyonce is the best. That's true — Beyonce is pretty great.
Photo: Christie Parker
---
Support The Billfold
The Billfold continues to exist thanks to support from our readers. Help us continue to do our work by making a monthly pledge on Patreon or a one-time-only contribution through PayPal.