A List of Foods Associated With Jobs I've Held
by Carmen Aiken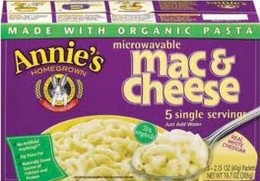 Food: Annie's macaroni and cheese, flour tortilla chips
Job: Sex Educator Sales Associate
Connection: During my sophomore year of college, I decided I no longer wanted the work-study job money I'd been generating by working in admissions. Through some miracle I got a job through Craigslist as the youngest retail team member at Good Vibrations in Berkeley. The pay was astronomical: $12 an hour and an employee discount! After two months, the hour (or on late nights hour and a half) bus commute was not worth it. To save money I packed lunches, which due to living in a dorm included the tried and true Annie's mac & cheese in a single serving packet. I figured they were healthier than the cheaper Kraft Easy Mac version and doused them using the kitchen's communal Tapatío bottle. My older coworkers, self-identified as retail queens, would often order in from Juan's down the street and gave me their castoff, fresh-fried flour tortilla chips. Why there are no fresh-fried flour tortilla chips around Chicago, I have no idea, because they are incredible.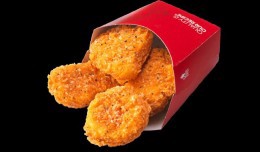 Food: Four-piece spicy chicken nuggets, Wendy's
Job: Singles Club Phone Representative
Connection: While I was home during college, I took a job in the Lakeview neighborhood, which was essentially equidistant from my then-boyfriend's South Side three-flat as well as my parents' house in the suburbs (one was a 45-minute bus ride, one was a 45-minute commuter train ride). It was specifically NOT a "dating service," but an "adventure club for singles" housed in an office near a Scientology Center, a sandwich shop and a fancy furniture store (also, it was of course a dating service, in the days before How About We showed up). I'd walk to the train from my evening shifts and pick up the nuggets for a dollar, trying to save them for the train ride, but eating them on the platform (always with honey mustard), and smoking away the different voices I used to lure just-graduated marketing majors into coming to the office and putting down a deposit.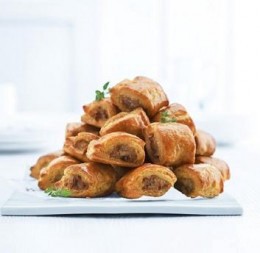 Food: Sausage Roll, Marks & Spencer
Job: Digital Editorial Intern
Connection: Thanks to a decidedly pro-U.K. exchange rate, I lived on very little while on study abroad in London. I spent two months working for a lad's mag as they began to roll out their digital content, something I found to be gimmicky, but was happy to help with. Most of my pence went to generic lager, pasta and chicken thighs from Sainsbury's. My genial work-team, perhaps feeling guilty they legally could not pay me, would buy me many beers on Friday nights. Before we'd go, we'd have Beer O'Clock and the glamorous actual assistants-to-the-editors would load up a table full of snacks while we drank the last hour of the day away. I would happily fill my belly with cold sausages wrapped in pastry to avert some sort of drunk disaster, which was mostly successful. Mostly.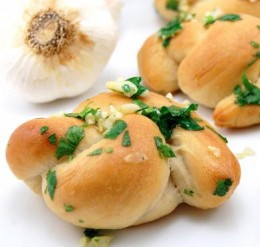 Food: Garlic knots
Job: Waitress/Caterer
Connection: Another summer return to Chicago, another better-paying job in the city as opposed to near my parents' house. Cocktailing and waiting tables at a private yacht club allowed me to brush polo shirts with Chicago's elite, taught me how to mix a Dark and Stormy, and put lots of cash in my pocket. It also meant insane member-party nights on the Fourth of July and the now-departed Venetian Night. We'd get family staff meals before dinner service and if I was nice and brought over Jack and Cokes, the sous, Mendoza, would make me and the only other female server fried calamari or onion rings. During doubles I never ate enough and would sneak back to palm the steam-table buttery garlic knots we served on weekends and wash it down with Arnold Palmers. I would absolutely go to a steakhouse just to eat these, especially with the re-hydrated parsley and oily tops.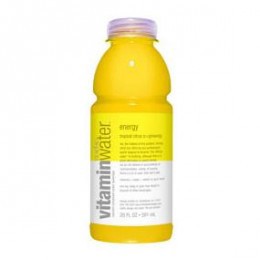 Food: Vitamin Water, Green and Yellow Flavor
Job: Barista/Student Manager/Short-Order Cook
Connection: In between the other jobs, I ended up working in campus dining for the last two years college. I first started as an average fronter/barista/prepper in the small café. But one day after the short-order cook who'd worked on campus for years making grilled cheese and chicken fingers for scores of starving lady students broke her wrist, we had a problem. The temp culinary school students ended up being completely incompetent, so I took over, picking up deep-frying and flattop skills. I learned how to change grease traps and time a lunch-rush between classes. Most days I miss this job the most of all: the trust they gave me, the tricks I learned both in ordering inventory and flipping omelettes, and the many bottles of Vitamin Water they told me to take gratis, but that had to have ended up costing them as I grabbed at least three a day in my shifts between classes.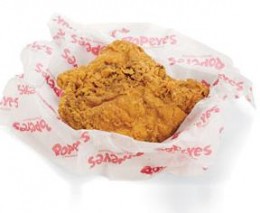 Food: Popeye's Spicy Chicken Thigh
Job: Virtual Personal Assistant Receptionist
Connection: The job I finally got after a sad spell post-recession, post graduation from college meant that I packed my lunch almost every day. I first worked a night shift to answer lawyers' phones on the West Coast. This job was strange: they would give us free fruit, and then they wouldn't. We'd have free beer and managers ordering pizza, and then there were three rounds of mass layoffs. Since I had time and finally a place to live, I'd make do amidst the chaos. But when I was feeling sad or flighty, I'd walk to the Jeweler's Mall and grab fried chicken and sit by myself with my library book, eating one thigh over a half hour. I regret nothing.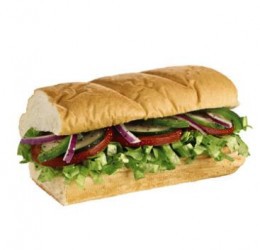 Food: Veggie Delight Six Inch, Subway
Job: Receiver/Bike Store Sales Assistant
Connection: I got the idea to catalog very specific food memories because I decided to grab a Subway sandwich at my current job as a graduate research assistant the other day. When I walked into the restaurant, and later bit into my sandwich, I remembered the only reasonable food to eat at my bike store job (with its terrible refrigerator) involved Subway. I'd pick up hot dogs and cheddar beef croissants for my superiors a few blocks away, but I did this because they knew I wanted to leave the store and take a break from fixing the books or sorting through inventory without SKEW numbers. When I placed their orders, I'd always ask for a side of free dill pickles and eat the spears on the walk through River North in 80 degrees, quietly spiking the sodium in my blood. To maximize my wages, I order Subway with everything I can get — boring iceberg, anemic tomatoes, but each type of pickle, pepper, and giardiniera. I'm holding out for the day the work lunch world will open up to me, whether it's that I might have more time to pack better ones, or a workplace with proximity to better options, or maybe a little more disposable income to go for a bag of chips. Until then, there's always a lunch hustle to savor.
Carmen Aiken is a writer and city policy graduate student living in Chicago. This is not an exhaustive list of jobs she's had, but she hopes iced coffee is a constant beverage in her future workplaces.
---
Support The Billfold
The Billfold continues to exist thanks to support from our readers. Help us continue to do our work by making a monthly pledge on Patreon or a one-time-only contribution through PayPal.