How Soon Can I Start Complaining About My New Job?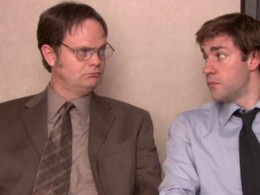 TO: Logan
FROM: Marie
SUBJECT: no subject
I had a job I hated for a long time. It dominated my life and it was terrible. But now it's over. I have a new job. The new job saved me from the old job. I love the new job for that. But that's about all I love about the new job. It's so boring. The office smells. There isn't anyone my age. It's been a month. I'm going to stay at this job at least a year, I've already decided but my question for you is this: When am I allowed to start complaining about it? So far I've been getting a vibe from my friends that my life is supposed to be perfect because I left my old job, but it's not. I want to speak my truth. But I also don't want them to be like, oh, that Marie, never happy about anything, what a drag.

TO: Marie
FROM: Logan
SUBJECT: Re: no subject
I'm sorry that your last job sucked. I'm sorry your new job is not perfect. But: I think you need to wait a little bit before you complain about the new job. Give your friends a break. And give yourself a break, too. I'm sure there are a lot of things about your new job that suck. There are a lot of things about all jobs that sucks!
But I think it's too early for you to forget the things about your old job that sucked. This new job is not your old job. This is a big, big thing. An exciting, wonderful thing. Change is great. You've got all kinds of new things to learn, about the job and about yourself. Focus on that. Make a few lists. All the things that sucked about your old job. All the things you used to complain about. The things you're finding annoying now, write them down, too. So you've learned a fragrance-free workspace is important to you. That's a good thing to know, part of a master list of all the things you'll want as you continue on your journey to orchestrate your best life.
Then see what you can do to make this situation work better for you. Get an air freshener and a desk fan. Ask for more work if you're bored. Do more work on your own. Or read a book, if there really isn't anything to do. Sudoku. Write poems. And as far as having no people your age at your job, don't be an ageist. Cross-generational friendships are it. Ask your coworkers questions about their lives. Give it some time. And if you're really unhappy and need your friends' input, by all means, talk to them. But it sounds like you just want to rant. Which, why?
---
Support The Billfold
The Billfold continues to exist thanks to support from our readers. Help us continue to do our work by making a monthly pledge on Patreon or a one-time-only contribution through PayPal.