The Real Talk Foodie Feed
by Jenny Stockton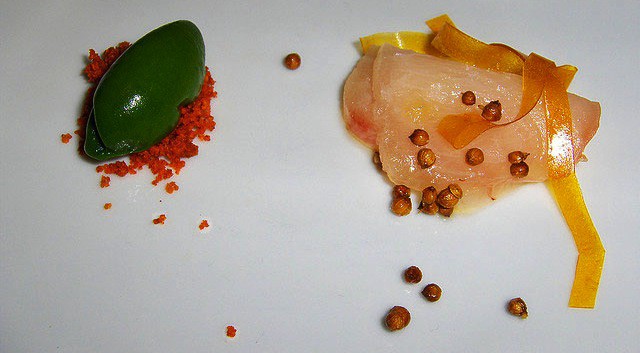 I really love spending money on good food. I would rather spend money on an expensive, delicious dinner than almost anything (maybe not my daily prescription medicine, but most other things).
So when my husband and I broke down our food budget last month and realized we'd been overspending by about 25 to 50 percent for most of the summer, I was more than a little bummed out. I decided I needed to start tracking our food spending daily (I'm the one who does the tracking, grocery shopping and the general decision-making when it comes to what we eat), because it would help me keep a better handle on our food spending. I knew deep down it was going to mean cutting back on eating out, but I also knew it would feel awesome if we stuck to it.
About a week into the new daily tracking ($13.55 per day, for those of you scoring at home), a local sandwich/cake maker started following me on Instagram and commented that she "loved my foodie feed." Although I consider myself a foodie, I also occasionally eat Doritos Locos Tacos, which makes me conflicted. I digress.
I realized my Instagram feed was full of pretty photos of all the fancy food I'd eaten over the previous few weeks, but never the regular food that I eat day-to-day to stay as close to that $13.55 as possible. I felt a little bit like I was misrepresenting myself online (would this constitute catfishing?) and that night posted a photo of the frozen bean burritos with fried eggs on top that we ate for dinner because they were all we had left. The Vsco Cam app even made that dinner look pretty.
I documented one week's worth of dinners in what I call "The Real Talk Foodie Feed." Please enjoy.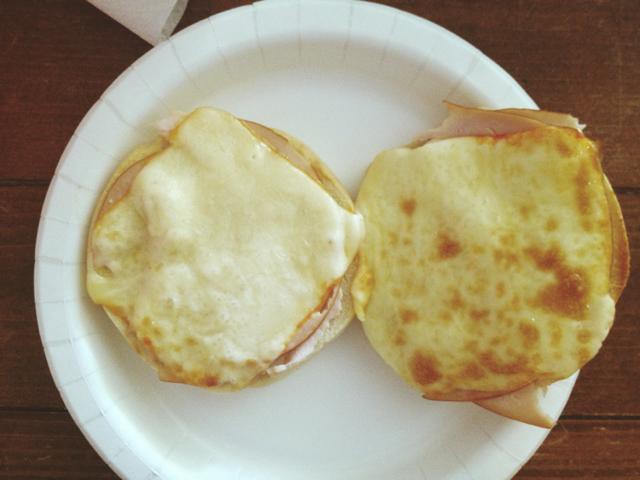 Aug. 3
Bagel turkey melt, processed with the M3 preset
$2.23 per serving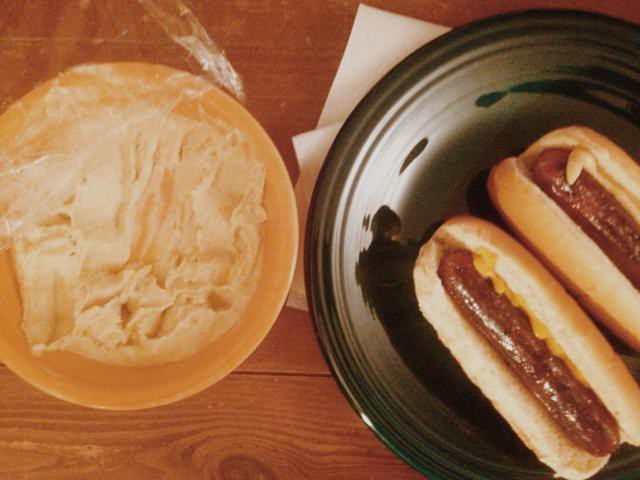 Aug. 4
Hot dogs and homemade hummus w/pita chips, processed with the M5 preset
$4.62 per serving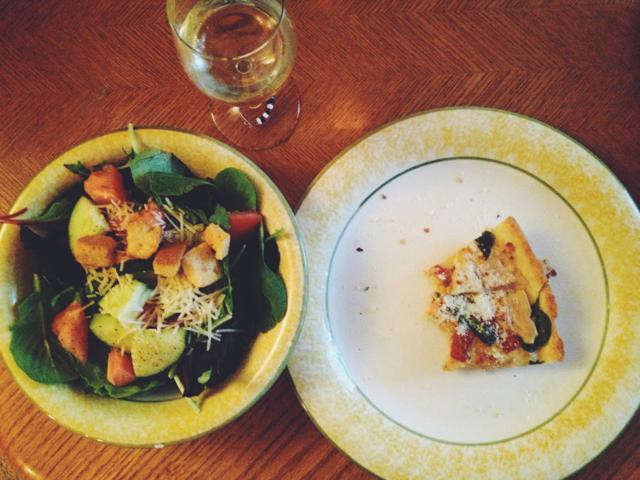 Aug. 5
Pizza and salad, processed with the F2 preset
FREE (because I have awesome lady friends who invite me over every Monday when The Bachelor/ette is on and feed me a tasty homemade dinner!)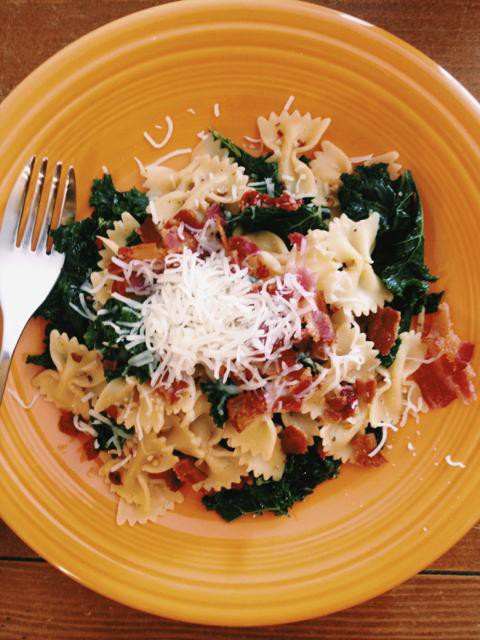 Aug. 6
Bacon kale pasta from Iowa Girl Eats, processed with the C1 preset
$3.96 per serving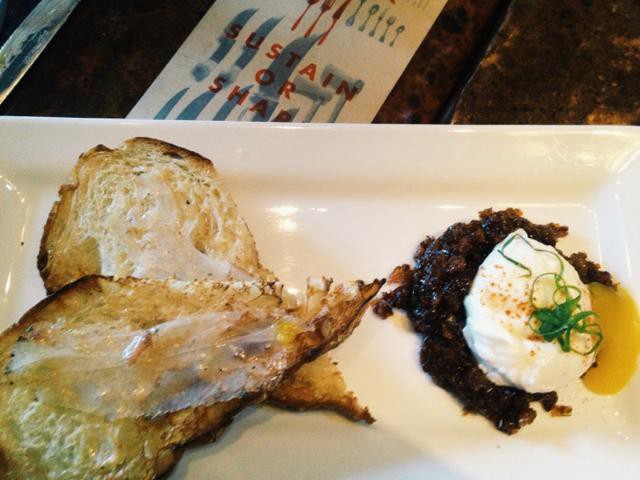 Aug. 7
Bacon and Egg from The Populist, processed with the G3 preset
$9 + tax/tip
Jenny Stockton is a writer who lives in Denver, Colo. with her husband. She loves food and fiscal responsibility.
Top photo by Joe Schlabotnik is of cured hamachi, coriander, smoked paprika, cilantro sorbet from WD~50.
---
Support The Billfold
The Billfold continues to exist thanks to support from our readers. Help us continue to do our work by making a monthly pledge on Patreon or a one-time-only contribution through PayPal.