Dick and Jane Both Work Hard, But Jane Pays the Bills
by Jane Says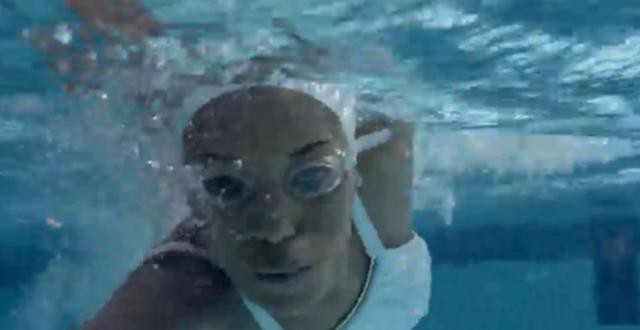 FROM: Jane TO: Dick SUBJECT: Money
So I'm suspending my Y membership even though swimming is the only thing I've ever loved doing because I can't afford to pay it. I only have $300 until I'm paid in 2 1/2 weeks to buy groceries, etc. and only have $500 left in my overdraft account so you have to start on [Commission B] seriously after [Commission A].
FROM: Dick TO: Jane SUBJECT: Re: Money
you should keep the Y membership if it costs less to renew than start over. I have to do the [Commission C] too. I told them it would be this week, I can finish it by the weekend. pay your membership with [Commission A]'s money. how much is it?
FROM: Jane TO: Dick SUBJECT: Money
The membership is $63.28/ month. There's a $45 cancellation fee, but no joiner fee to start back up. [Commission A]'s money will help of course but if you're not paying rent on a month-to-month basis there is no way I can afford to keep my membership long-term. I can barely afford our rent and groceries right now.
FROM: Dick TO: Jane SUBJECT: Money
wow that's a lot per month, it seems very high, is there anywhere cheaper to swim besides public pool?
FROM: Jane TO: Dick SUBJECT: Money
That's not a lot. It's pretty standard and I would have no problem affording it if I didn't have to pay for rent, groceries, hydro, gas, internet, phone, and your work supplies all myself.
FROM: Dick TO: Jane SUBJECT: Money
I remember my Y membership for gym, pool everything was less than $40, but that was a few years ago
FROM: Jane TO: Dick SUBJECT: Money
Maybe you had a student membership? The public pool is cheaper, it's like $45 but it's not as clean. No one wears swimcaps!
FROM: Dick TO: Jane SUBJECT: Money
I would not go in a public pool
FROM: Jane TO: Dick SUBJECT: Money
Every time I've been in one I've seen a floating bandaid!

I'm a 30-something librarian who works full time at one library and on-call at another. He's a 40-something work-from-home freelance visual artist. We've been together for six years, and living together for three. When it comes to rent, bills, groceries, our deal is he pays what he can, when he can. And usually he can cover rent at least. Money's tight, but we get by and surprisingly rarely get bitchy with each other.
Financially, I knew what I was getting into when I moved in with him. When I met him, his idea of grocery shopping was to dumpster dive outside the large grocery chains for dented cans of beans! So it wasn't like he just up and quit a job to stay home and watch TV all day once he found a sugar momma. Shouldering the majority of our financial burden was a choice I consciously made.
Not having much money is stressful, but I would never say it's unfair. He works harder than anyone I know (every day, no days off), but just happens to make a fraction of what I do.
I make about $2,200 per month from my full-time Monday to Friday job. When things are tight, I take a four-hour weekend shift from my on-call job, which brings in about $100 per shift. His income is more sporadic. Some months he'll make $1,000, some months $0. Last year he made $8,000.
He does one to two group shows and one large solo exhibit a year of his work and spends the rest of the year hustling for various commissions and commercial work (record covers, T-shirt logos). Sometimes he'll take on temporary odd jobs like delivering the local weekly paper, helping sort clothes for a girl we know who owns a vintage shop, things like that. He's also a total house-husband: He cooks dinner every night, does laundry, maintains our vegetable garden — he's not sitting at home eating bon bons all day! He's working as much as I am, he's just not making as much money at it.
He can't work a straight job and still do his art. Some people can but he's not one of them. He needs to putter around the house for a couple hours tending to our garden or whatever then paint from midnight to 6 a.m. Getting on a bus and going to a job then trying to paint when he got home would kill him. And I would much rather he do his art and cook me dinner when I get home than do some shitty job that makes him too tired to do what he's really, really good at doing.
Ideally when he's making money he pays half the rent (his half: $600), half the gas bill (pretty much $0 in the summer and his half is usually $50 in the winter), and half for internet (his half: $25). We sort of unscientifically decided on those bills because he was home during the day, using them the most. In actuality, unless he needs money to buy supplies or something, everything he makes he literally hands right over to me (it's almost always cash, he didn't even have a bank account until he met me) and I use it for whatever. I pay the other half of the rent ($600) and all of the hydro ($40) and phone bill ($40) and groceries and whatever else. That's it for shared bills.
I have a bus pass that automatically comes off my paycheck each month ($70), and a student loan ($212/mo.). He has no debt. We can usually get guest-listed to shows and we don't drink so our entertainment expenses are pretty low. Things I do not pay for: pot and clothes. Every Christmas his mom gives him a pair of black 501s that last him the year and the rest he usually barters for: He's traded art for a pair of shoes from a guy we know who owns a shoe store, bands will give him $50 and a T-shirt in exchange for a quick gig poster, he gave a girl we know some oil paints he never used in exchange for an eighth, etc.
That's where we were at up until last fall. Since then, however, he hasn't been making ANY money. Art commissions and sales have completely dried up, no one has any odd jobs around, and I wasn't getting enough on-call work to cover it all. So just within the last year we've accumulated $4,000 in debt because I've had to use my line of credit to pay for our groceries and things. The interest rate isn't too bad, only 3%, but it still bums me out because I only have $5,000 left on my student loan (!) and I was feeling really close to paying it of. Now I have this whole other debt to deal with.
It doesn't happen often, but sometimes around the end of the month when all our bills are due and I'm tired and stressed out I do sometimes resentfully think, "Must be nice to have someone support you!" which is where I was at while contemplating canceling my Y membership — and feeling rather melodramatic ("the only thing I've ever loved") and martyr-ish about it.
When I got home from work I apologized for throwing the "If I didn't have to pay for everything myself" line at him, and by the end of the week he'd hustled up enough money that I didn't have to cancel my Y membership. True love.
Update: Is here.
Jane Says really does love to swim.