My Mother The Breadwinner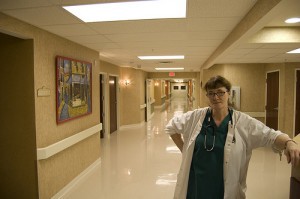 A record 40% of all households with children under the age of 18 include mothers who are either the sole or primary source of income for the family, according to a new Pew Research Center analysis of data from the U.S. Census Bureau. The share was just 11% in 1960.
Growing up, my mother and father traded turns being the breadwinner, mostly due to the fact that my father works for the automobile industry and got injured so many times throughout his career. My mother was also in charge of the household finances, so my father would deposit his paycheck in their joint account and my mother would sit down every week and make sure all the bills were paid. Because of that, in my mind, she was always the breadwinner.
The Washington Post talked to a few people about the report:
The stigma of women out-earning men appears to be waning, at least among those with college educations. About 30 percent of those surveyed think it's better if men earn more, down from 40 percent in 1997. Those with a high school degree or less, however, are twice as likely as college-educated Americans to think men should earn more.
Heidi Parsons, 44, who owns her own recruiting firm in Alexandria, said attitudes such as that can make being a breadwinner a challenge in a relationship.
"My husband is a massage therapist. The disparity in income is hard for him. I don't care. I signed up for it. I knew that going in, and it's never bothered me," she said. "But it's hard, because it's hard for him. What I like to look at is how it was nice that he was home for two years when the kids were little. That's a contribution there that goes unrecognized on the dad's side."
I purposely linked to the print page so you wouldn't scroll to the bottom and see the comments — which are what you'd expect them to be. (Thanks to Jon for passing this along.)
Photo: Libelul
---
Support The Billfold
The Billfold continues to exist thanks to support from our readers. Help us continue to do our work by making a monthly pledge on Patreon or a one-time-only contribution through PayPal.