What Would You Promote for $5?
Billfold pal Jon Custer spotted this from a friend in his Facebook feed: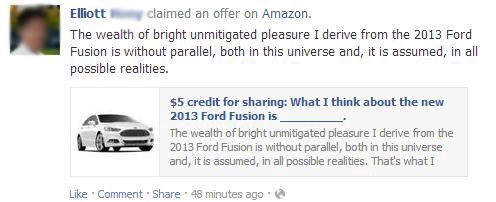 Apparently, you can get a $5 Amazon credit by posting a Facebook message containing your thoughts about a car. I don't have any thoughts about this car. Would I post something on Facebook anyway in exchange for $5? I would not, but others are willing to do so. Also this is effective advertising, because look: We are now talking about this campaign.