Retirement Savings, At Different Stages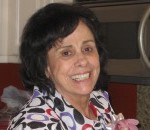 We all move at different speeds when it comes to saving. Our pals at LearnVest have a great piece about where different people are when it comes to saving for retirement. Jamila, 29, has $41,500 saved up in a 403(b), and began saving when she got her first job at 22. Olivia, 30, started saving in her late twenties and has $3,500 saved in an RRSP — the Canadian equivalent of an IRA account. The person who I was most interested in (because she reminded me a little of my mother), was Nieves, a 74-year-old woman who lives off of social security and support from her daughter and son-in-law:
Now I live with my daughter and son-in-law and receive $684 a month from Social Security. After I had to stop working, I was depressed that I worked so hard and now have to depend on others. I buy groceries and pay for my personal expenses, but my daughter and son-in-law pay for everything else. We make it work.
I often ask my folks what they'll do if they don't have the money they need to live comfortably after they both retire. "We'll make it work," is their answer.