A Thank You to My Daughter for Her Untraditional Wedding
by Marguerite Bowker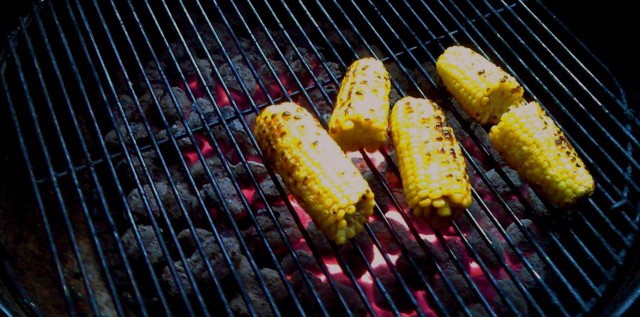 When I gave birth to boy-girl twins over 27 years ago, I didn't think about the double cost of the miraculous event. My immediate feelings as I held these two beautiful beings were of complete joy and all-encompassing love. It was the kind of love that would persuade a mother to do anything for her kids — step in front of a moving vehicle, run into a burning building, donate a kidney, or spend lots of hard-earned money to keep them happy and healthy. The twins challenged our family economically because they required double the amount of diapers, clothes, and toys, and then as they grew older, double the cell phones, laptops, college tuition, and cars. Having these now grown-up children in my life was — and still is — worth every penny we spent on them. Being a mother and friend to my children has been priceless.
When my grown daughter announced she was engaged, I immediately pictured her in a beautiful white gown smiling at her new husband. I imagined her dancing with her dad during the traditional father-daughter dance. My vision included all our extended families dancing and sending congratulatory proclamations to my daughter and her new husband, and we were prepared to help make her wedding dreams come true. Teary-eyed, I put the thought aside, and waited to hear what the newly engaged couple wanted for their wedding day.
Soon after her announcement, I received an e-mail invitation to a "Barbecue Wedding." What? No official wedding invitations? The dress is casual, the invitation said. Casual? I read on. Please bring a dish? No filet mignon, or stuffed chicken? I don't get to stress over shopping for a mother of the bride dress, or my hair? There would be no bridesmaids, no maid of honor, no walk down an aisle, and no father-daughter dance. I was stunned. Why was my sweet baby girl breaking all the traditions? I became teary-eyed with the realization that I would never go shopping with my daughter to find "the dress," and I wouldn't see her dance with her father in that dress before she took off for her honeymoon with her new husband.
Just to give you some background, my husband and I have a history of being fiscally conservative. We know the importance of keeping enough money in a savings account in case of a sudden illness or job loss. Our family experienced the challenge of both, and gratefully got through them without too many scars. We pay off our credit cards every month, have been on just a few vacations and are dedicated hard working employees. Simply, we are not filthy rich but we are not poor. We were prepared to make our daughter's wedding day dreams come true.
As our conversations continued over the next few months, I learned that the goal of the barbecue would be to focus the day on food, family and friends, and to hang out and enjoy each other's company, while the ceremony would be secondary. I learned that my daughter and her future husband would be returning to the old-fashioned way of simply letting everyone know that they decided to commit themselves to each other. The party would be held in her fiancé's small city backyard, and there would not be enough room to invite all of our extended family. My daughter and son-in-law said that they didn't want anyone to stress out, or for anyone to spend a lot of money to travel from a distance for "just a backyard barbecue." I came to the conclusion that my child's mind was taken over by an alien force.
The barbecue wedding day came, and it was sunny and beautiful. Since guests were all volunteering to bring food, drinks and supplies, I signed up for paper plates, napkins, cups and silverware (plastic of course). I made chocolate cupcakes stuffed with chocolate chip cookie dough, which was topped with vanilla icing and decorated with a beautiful pink handmade flower. There was brisket that had been cooking for hours and hours, lots of gorgeous salads, side dishes, and specialty drinks made with champagne and liquor. A homemade wedding cake was decorated with yellow icing and the words of the couple's favorite activities. My daughter dressed in her favorite brown and blue flowered sundress, which was a previous gift from her fiancé. Her husband-to-be was decked out in jeans and his favorite faded college t-shirt. There were no special clothes. The guests were dressed in everything from T-shirts and shorts to short fancy dresses. Several male guests wore Hawaiian shirts with jackets over them.
I'd like to thank my daughter for her nontraditional wedding. Once I let go of my expectation of a traditional wedding experience, my daughter's wedding day turned out to be one of the most fun days I've had. My daughter's and her husband's friends are some of the most incredibly wonderful and fun people I have ever met. The whole laid back attitude of the day was incredible — there was bocce, planking, great conversations and lots of amazing food and drinks. The homemade brisket, salads, specialty drinks and fabulous desserts would have easily cost $100 a person at a restaurant. The ceremony was heartwarming and funny. It was a good learning experience for people like me who are accustomed to traditional weddings — it showed that two people who love each other and decide to get married don't have to throw a big, expensive party. They can do it in the comfort of their own backyard without breaking their — or their parents'! — bank.
In 2011, the average wedding cost $26,501. This price can creep up to $40,000 to $100,000 depending on the venue, food, flowers, music, number of guests and the dress! Here are some of the typical costs of a wedding: $2,000 on flowers, $250 to $5,000 on a dress, $100 to $1,000 on hair and makeup, $5,000 to $10,000 for food ($50 to $150 a plate per person), $1,000 to $2,000 for a band, $1,000 for limousines, $2,500 ($25 a person) for alcohol, $1,000 for a cake, an extra $2,000 for fees, gratuity and add-ons — not to mention what that guests spend on travel, accommodations and gifts.
My daughter and her husband introduced me to a simple, economical way of getting married with their backyard wedding. They showed me that a wedding day doesn't need to be what society has made us think it needs to be. They still committed to a life full of love, and they saved a bundle of money they'll be able to use to enjoy their future.
If you want to support the wedding business and all those that work in the industry, go for the big expensive soup to nuts wedding with all the fixings. Everyone loves a big classy party. All those vendors and employees will thank you. But I believe my daughter and husband are still thankful to this day for the surprise check they received from my husband and me (plasticware and cupcakes were just not enough of a wedding gift!).
So, if you get an e-mail invitation to a backyard barbecue wedding, jump with joy — your loved ones are fiscally brilliant. Love and commitment doesn't change whether or not you have a $1,000 party, or a $100,000 party.
Marguerite Bowker is a wife, mother, and nurse, who was raised in Syosset, N.Y. with four sisters to be fiscally conservative. She has made her home in North Attleboro for the past 31 years. Photo: Unlisted Sightings
---
Support The Billfold
The Billfold continues to exist thanks to support from our readers. Help us continue to do our work by making a monthly pledge on Patreon or a one-time-only contribution through PayPal.